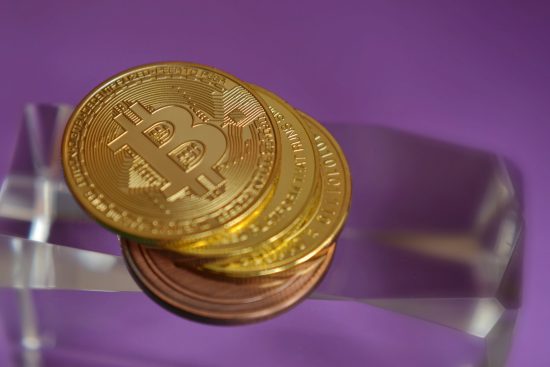 As cryptocurrency nears its 10th birthday, there is a growing body of evidence to suggest that it may see mass adoption at some point in the future by a more technologically savvy and financially responsible Millennial generation.
The Millennials – those who were born between 1981-2001 – are the first 'digital natives' – a generation who grew up in a digital world, and so are therefore the age group who are most comfortable using smartphones, gadgets and apps in their everyday lives. This potentially paves the way for cryptocurrency payment methods to be viewed as a real and credible alternative to the current fiat monetary system by this generation of young adults.
While the millennials have traditionally been labelled bad at managing their money, frittering it away on cocktails and avocado on toast, failing to invest wisely, and changing jobs too often, research has demonstrated that, contrary to popular belief, they are quite a financially savvy group. Research from Ally Financial demonstrated that while an average American spends just over $1,500 on housing each month, Millennials spend less than a third of this, just $427. What's more, 45% of them save up in case of emergencies, and 41% are currently saving for a deposit on their first home.
Although many may think the Millennials have a 'live for today' mentality, they are also weighing up the best ways to invest for future financial growth, turning to cryptocurrencies as an attractive and viable means of gaining wealth. Research conducted by Harris Poll in 2017 showed over a quarter of American students valued investment in bitcoin more than stock market shares. The Harris Poll survey also demonstrated that while millennials' trust in banks was waning, their trust in bitcoin as a future investment opportunity was higher than that of older generations. According to the Student Loan Report, around a fifth (21%) of students have already used some of their money to invest in cryptocurrency.
Millennials may also have a different attitude to risk compared with other age groups, with a greater propensity to take a high risk for high rewards strategy, as they do not yet have the financial burden of a mortgage or family. This shift in attitudes to money and investment could present a real threat to more traditional banking institutions, and American Express and Goldman Sachs are preparing for the possibility that millennials may soon choose to shun traditional banks altogether in favour of cryptocurrencies, which have the advantage of being built on open source blockchain technology, and therefore have no single point of failure.
According to a recent YouGov survey, attitudes in the UK are also shifting. One-in-five British people now believe that cryptocurrency is going to become just as commonplace as cards and cash in the future, suggesting people may be becoming more likely to buy bitcoin this side of the pond too.
While research shows many people are anticipating Bitcoin and cryptocurrency becoming part of everyday life, it will inevitably face resistance from the existing banking system. The current system holds considerable power and will be able to delay progress of alternatives to current systems, and potentially develop its own digital currency to enable it to compete in new cryptocurrency markets using blockchain technology.
Even famous entrepreneur Elon Musk, CEO of Tesla, has seen the future potential of Bitcoin, discussing it in this recent podcast. The billionaire predicts traditional paper and coin currency will disappear, and be replaced by cryptocurrency, although he conceded that Tesla has no plans to be directly involved with trading in cryptocurrencies at the present time.
There are other, non-financial ways to use the blockchain technology that cryptocurrencies rely on too, for example, it has been used to match employers with candidates for jobs. There is doubt that blockchain has the potential to be used for all manner of everyday payments, from buying lunch to paying rent, and could therefore easily render coins, cards and cash obsolete in future.
It is already being used by StormX to pay people in 'storm tokens' to perform a range of tasks such as testing new products, services and games. The company's aim is to enable people to work anytime they like, from anywhere, using any device. The same model will also be applied as payment for more skilled freelance work such as web design or blog writing, and workers could get paid instantly in cryptocurrency via an app once work has been submitted.
The evidence seems clear that we are living in a time of seismic shift in the financial world, driven largely by Millennials who seem to be embracing cryptocurrency, digital devices, and blockchain technology. The speed of the shift is unprecedented and appears to be leaving the established banking industry wondering how it will keep up with the tidal wave of change.