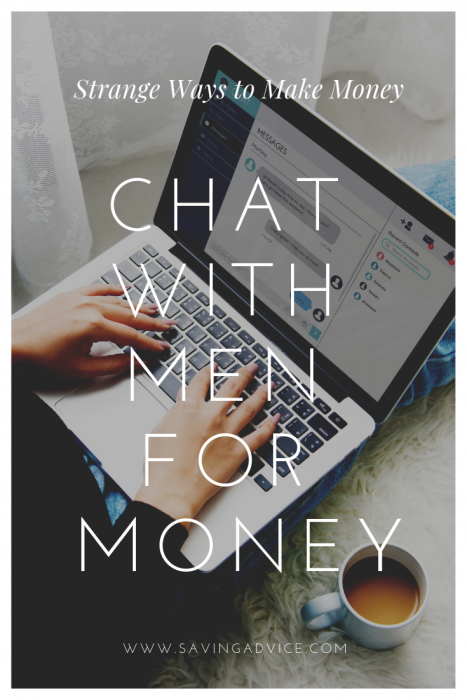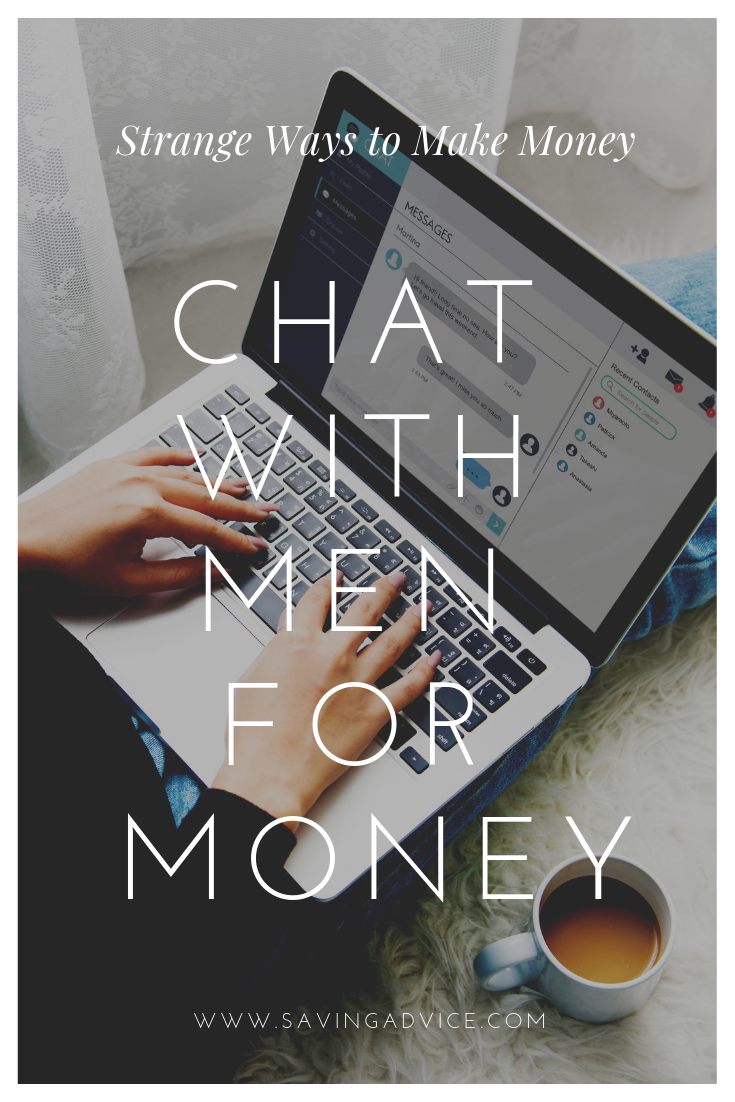 There are a lot of different ways to make extra money that you may not have heard of. For example, did you know you can chat with men for money? Here's how.
How to Chat With Men for Money
Obviously, this is one of those money-making options that some people won't feel comfortable doing. However, we aren't talking about a phone sex operation though. There are many men out there who will pay for your company or companionship. The key to earning extra cash this way is to search through a larger database and find a safe, comfortable working relationship.
Here are a few places you may consider looking if you want to get paid to chat.
Seeking Arrangement is a little different than the other sites listed. It is known as a "Sugar Daddy" dating site, which means that women register to chat and possibly go on dates, with rich, eligible bachelors. According to the site, some of the "daddies" are also Fortune 400 billionaires. Of course, there is no base pay rate for this. Most of the time, you and the "daddy" will negotiate terms privately.
What's Your Price allows you to buy-and-sell first dates. After you create a profile, you post your price, and other members of the site will make offers. If you accept the offer, you will receive payment and go on a date with the bidder. With this service, you are in control of how much you make from one date and how much you're able to make month-to-month.
Miss Travel doesn't directly pay you any money to chat with men. However, it does provide the opportunity to meet some interesting people. The site connects individuals with the common love of travel and helps them plan a vacation together. If you're lucky, they may even pay for your trip entirely!
ChatOperatorJobs hires women to chat via text with various men. To be eligible, you must be at least 25 years old and available to answer at least 75 text messages per week. Operators are paid $0.20 per answered text and are paid via PayPal. The great thing about this is the work is totally flexible. You wait for chatters to contact you.
Chat Recruit has a number of chat options available. You can chat with men via text, phone, or video. You are not required to do any video chatting though. Chatters can make $2 per minute and are paid through international bank transfer if they are located outside Europe and the UK. Folks located in Europe can be paid via direct deposit. As with most of these gigs, your schedule is completely flexible.
This website is a bit more personal than some of the others on the list. Instead of focusing on chatting/texting, Dream Lover focuses on the women as models and encourages chatters to share photos via text. It is not required though. Women from around the world are accepted. They simply need to be 18 years or older to apply. The payout for this site will vary, depending on the people you interact with.
Although it's not something you probably see every day on Fiverr, you can post your flirting or chatting services on the site. Label it with proper keywords like "flirt" or "chat" or "text." In the description section, you can go into more detail about the services you're willing to provide, and pricing. Your base price can be $5 for five minutes of talking time and you can have add-ons for additional time or services. After an order is made, set up a time to chat with them and provide your payment details to the buyer.
FlirtBucks is one of the most popular chatting services out there. According to its users, it is easy to use, and you control how much money you're able to make. As a Chat Hostess, you will be required to have good typing skills, a fun personality, and the ability to hold a conversation. FlirtBucks also requires each of its hostesses to be at least 18 years old. Conversation is held via a chat console on the site, or video chat and hostesses can choose what days they want to work.
You can decide whether you want to video chat or participate in a regular chat. Your pay is determined by the type of chat and how long you've been active with the company. After six months, text chatters can make up to $0.15 per minute. Video chatters tend to earn more. All hostesses have the option to maximize their earnings by chatting with multiple people at once. Payment is made via PayPal.
Lip Service is a matching service. It helps chat agencies find qualified chatters. To apply on the site, you must be at least 18 years old. Some services may require you to be 21. You will also need to be located in the United States or Canada. After approval of your pre-application, someone from Lip Service will call you to hear your phone voice. You'll receive specific payment information when you match with a client. Most clients matching with Lip Service allow flexible work schedules.
The idea behind MyGirlFund is for men to find internet girlfriends. Some women have been able to make up to $40,000 per year by chatting with men through the site. Typically, the men on this site are too busy to date or simply are not ready to commit to a woman for whatever reason. Women interested in MyGirlFund can set up a profile, and usually, it mentions that they are raising money for something they need. It has been the experience of some women that men on the site will send money for no other reason than to make them feel special. If you link up with the right guy, he may even pay off your student loans.
MyGirlFund does not allow you to reveal or share any personal information on the site. Some men may ask for content or photos/videos. The site does not require any woman to send photos or video if they don't feel comfortable doing so. As mentioned above, the amount you're able to rake in with this service widely varies and depends on the men interested in talking to you.
Phrendly makes it easy to chat with men for money. It is a smartphone app that allows you to browse a community of people to chat with. When someone messages you first, you can earn money. Additionally, other members of Phrendly can send you virtual drinks that have a $5 cash value. Some people may send money or virtual items in hopes of receiving nude photos or video but, as with the other companies on this list, there is no requirement to provide any photos. The app is only available on iPhone and Apple products. Android users can access the community using the desktop site.
Text121Chat has job openings from time to time. The service is usually looking for a variety of operators that are willing to have adult conversations via text or phone call. For the most part, operators are located in the U.S. and United Kingdom. If you are bilingual, it is a plus, but not a requirement. They simply ask you to have a pleasant speaking voice, high-speed internet access, and good communication skills.  Operators must commit to 2,000 to 3,000 texts or messages per month. Pay is about $0.07 per message. So, if you commit to the lowest number of messages (2,000), you'll be able to pull in about $140 extra per month.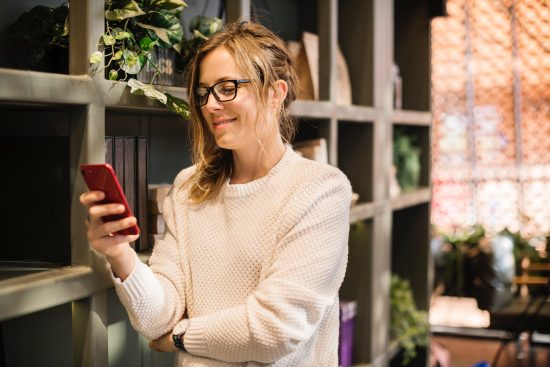 Is Flirting for Cash for You?
There is no doubt this type of side hustle isn't for everyone. It is important not to abandon any values you may hold, and avoid anything that makes you feel uncomfortable or unsafe.
If you don't cringe at the idea of flirting for money, there are huge opportunities out there to make extra cash. However, make sure you connect with a reputable service, and protect yourself.
Avoiding Scams
As you can imagine, the chatting/flirting industry is full of scams and people wanting to steal your information or simply not pay you. To shield yourself from any scams, take the following precautions.
Use a safe, secure website and do your research before starting.
Search for reviews of people who have worked with them in the past.
Don't give out any extremely personal information (you may not even want to use your real name when chatting).
Use Skype or a different chatting service to protect your contact information and phone number.
If you don't feel comfortable, don't do it!
Chatting with men or women for extra cash can be a lucrative side hustle. If you have enough spare time and are comfortable, you could make a few hundred extra dollars a month.
Save Those Extra Income
Just a short finance reminder. If you get to have extra income such as chatting with men for money, make sure you save some spare of it. Don't spend it all and just end up back to square one. Here are some the platforms you can use in order to save.
| App | Fess and minimum: | Best for: |
| --- | --- | --- |
| Digit | 30-day free trial period. $5 per month | Setting aside automatically |
| Acorns | $1 per month | Spare change investing. |
| Qapital | $3 membership | Letting you set rules to automate savings. |
Readers, have you ever considered an unconventional side hustle like this? What was it?
Other Great Ways to Make Extra Money
If you enjoy reading our blog posts and would like to try your hand at blogging, we have good news for you; you can do exactly that on Saving Advice. Just click here to get started. If you want to be able to customize your blog on your own domain and need hosting service, we recommend trying BlueHost. They offer powerful hosting services for $3.95/month!