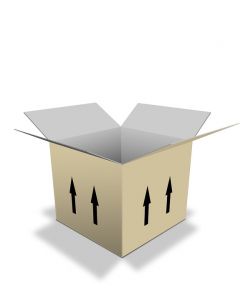 Moving is one of the most stressful events in a person's life. Even if you are moving in the same area, it still is hard. Packing up all the items, going through it all, unpacking everything, and switching all the bills and mail, it can be a lot of work.
If you have children, moving can be even more of a chore. They may feel sad that you are moving, and you want to comfort them. You also need to pack up their stuff too. That is why we are here. We are here to share our best tips for moving with children. Keep reading to learn more from the movers in Austin.
Be productive while they sleep
It may make your child sad that they are moving, it also can be a lot of work to pack and take care of them at the same time. That is why we recommend packing up while they are asleep. This will help them not see you packing up their beloved toys and you can work harder and more effectively when they are not interrupting you regularly. Sometimes if you
Whether they are taking a nap or it's later night and they are fast asleep, try taking advantage of their sleep schedule and getting lots of packing done at that time.
Ask for help
It's okay to ask for help. There are a couple ways you can do this. Firstly, you can ask for help from your children. Explain you need them to pack up 20 items every day and you can even give them a reward. If your children are old enough you may need a second pair of hands for some chores, they can really come in handy with the smallest of tasks.
It's also a great idea to ask friends or family members for assistance. Whether that is asking them to watch your kids for a couple hours so you can get some packing done, or helping you actually pack, asking friends is not a bad thing. You can always return the favor down the road when they need assistance.
There are also wonderful moving companies out there that will help you pack up and actually move your stuff. This is a great idea. Even if you just want to utilize them for a couple hours, for example, moving your items, it will save you a lot of time and headache.
If you do use a moving company, make sure you check their reviews online and ensure they have insurance. It's important to have insurance in case any damage takes place.
Label your boxes
It's important to label your boxes when you move. You probably are not going to be able to unpack everything and put it away right away in your new home. Labeling boxes make the process less messy and will let you find things quickly. This is especially true when you have children. The move will be stressful for them too. If you label exactly where their toys are, you can unpack them quickly when you get to your new home.
Start as quickly as possible
Moving always takes longer than anticipated. It's a good idea to start the process as quickly as possible. By not springing it on your children and allowing them time to process it, it will help them be happier about the move.
Depending on your children's ages, sit them down and explain that you are moving. Let them know everything that entails and why it's a good idea for your family to move. Tell them what you will need help with from now until you move. Try and make it an as positive as possible and allow them to ask questions along the way.
Sell items you don't need to bring
If your child has outgrown as an item, now is the perfect time to get rid of it or sell it. You don't need to be moving things you won't use in your new home. Although this will mean more work now, you won't be able to unload unnecessary items later and you won't need to bring as many items to your new home. Make sure you only bring the necessary items to your new home that you know you will be using in the next year and you are not holding on to things just to hold onto them.
Purchase new and exciting toys they can look forward to
It's always a great idea to have an incentive for your child to look forward to. Purchase them new toys they have been wanting and have them waiting at the new home for them. This will help them look forward to getting into their new home. You can also give small incentives along the way to help them stay excited about the move.
Say goodbye to your own home
Your child may be feeling sad they won't see their old home anymore. This is especially true if it's their first home. Allow your child to say goodbye to it. Let them know things you liked about the home and why you appreciated it. You can also tell them why you are thankful to be moving into your new home. Allow your children a moment to say goodbye to their room and the home. It may seem a little silly at the moment, but your child will appreciate it and it will give them the goodbye they need to move forward.
Although packing can be a stressful time, it can be even more stressful when you have children. We hope you found these tips useful and will use it before you start moving again. Remember, the move takes time and you won't be able to do everything all at once. Take it one step at a time and don't be afraid to ask for help along the way.
For more great moving tips, contact us today.