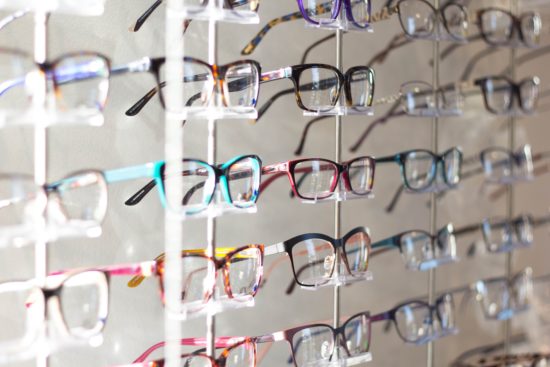 If you are one of those people who don't need to wear eyeglasses or contact lenses, then you are extremely lucky. It isn't exactly fun or cheap to go on checkups every 6 months and getting a new set of frames or lenses every time your vision increases or when it goes down. Even if that's the case, there are advancements in technology that makes people who have poor vision see clearly and comfortably. If you need your vision corrected and was recommended to use eyeglasses or corrective lenses, then spending money is inevitable. Here are a few ways for you to soften the blow to your finances next time you need to buy glasses or contact lenses:
Ask for your doctor's advice. Most of the time, people go to their optometrist or ophthalmologist, get the prescription for contacts or glasses and then just buy in the store. It is only rare for others to go hunt and find good deals. Even if there is nothing wrong with this type of system, you can actually inquire and use your doctor's expertise and connections in their field to your advantage. You can also ask your doctor if he or she can order the glasses or contacts for you at a discounted price. If this isn't an option, you can ask your doctor for advice on where you can buy quality products at a reasonable price. Moreover, do not hesitate to discuss options for your budget with your optometrist.

 Always look for the best deals. You can save a significant amount of cash whether you shop online, find discounts or coupons, or you keep an eye out for promos or discounts at the stores or optometrist's offices. When you buy contact lenses online you always buy the same lenses as prescribed but for different prices. Just make sure to compare prices to

buy cheap contacts

. A lot of people don't shop around to get the best deal – and then sometimes we end up overpaying for something that you can get at a lower price in a different location or just by browsing websites that offer discounts. You may get the item you want at a fraction of a cost, if you are patient and just invest a small amount of your time searching – this type of investment can save you big bucks!

 What you pay for contact lenses depends only on prices on your brand in different stores as you can use the only prescribed brand. Glasses prices depend also on the price of frames as frames can be a different type, brand, quality, and shape. In most cases, the frame is the most expensive part of glasses, especially for premium brands. So if it's not important for you, you can search for cheap frames and add to them any lenses you want. Most stores selling cheap frames allow adding lenses of any type and quality you want. Also, you can do this in any vision centre.

 Don't be tempted to always buy new frames. There will be times where you may need to just change your lenses, especially if your prescription has changed but you don't need to have your frames changed just yet. If your old frames are still in good condition, then just purchase the lenses and have them put into your old frames. Keep in mind that when you go shopping for new frames, go and stick with classic or elegant styles – not the trendy ones so that you won't keep on changing your frames just to follow the latest trend there is.

 Consider using discount vision plans as

VSP

or similar. As usual, to find a good deal on contacts or glasses is much cheaper then use vision plans but in some cases (if you need eyewear for all family, you need special treatment, using premium eyewear, etc.) it can work for you. Find the best price on your contacts or glasses and then make some calculations to understand is this option for you.
Remember, you don't have to stress out over the costs and purchasing what you need for better eyesight. Keep these tips in mind and save money on your next eyeglasses or contact lens purchase!
Like Saving Advice? Subscribe!
Subscribe to get the latest Saving Advice content via email.