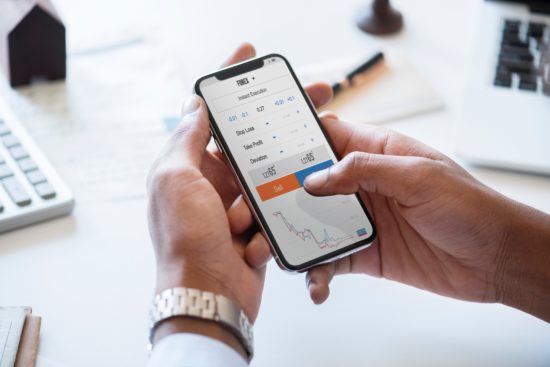 Investing isn't easy. In fact, the stock market and financial advisors can be intimidating to most people. Thankfully, in the 21st century, there are plenty of tools that will allow you to invest with little-to-no effort at all. This is where
Emperor Investments Robo Advisor
comes in.
What is a Robo Advisor?
Recently, many online robo advisors such as Wealthfront, Betterment, and Wealthsimple have made investing more accessible to the masses. With the market for these services growing, companies like Emperor Investments have come into the spotlight.
Like other robo advisors, Emperor Investments uses engaging new technology that is easy for users to understand, making it possible for more people to start investing their money. The services include online help, apps, and usually some sort of informational support. However, although many of the other robos have performed well, Emperor Investments outperforms them all.
Historically Superior Performance
Historically speaking, Emperor Investments portfolios have performed extremely well. Overall, they have attempted a transparent approach, which is broken down on the company's site. Their bottom line is helping you make smart investments and earn more through the stock market. 
To do this, Emperor Investments narrows your investments down to a "Dream Team." This is a selection of companies that Emperor deems to be the most "wonderful" in the United States, with your overall attitude toward loss taken into account. Then they take that selection and invest directly in stocks.
By doing this, Emperor Investments Robo Advisor can be more selective in choosing which companies your money will be invested in. Every portfolio is personalized and up-to-date because Emperor is constantly rebalancing portfolios. This means most users see a change in their portfolio week-to-week.
Personalization is key to what makes this robo stand apart from the others. Other services, such as Wealthsimple, will only allow you to choose the sector you wish to invest in and not specific companies. Emperor allows users to personalize their portfolio by setting customized goals.
Here's What Makes Emperor Investments Different
You may be thinking to yourself, "well, that sounds pretty similar to the other robo advisors I've read about." There's where you're wrong! Emperor Investments Robo Advisor stands out in a number of ways outside of personalization.
As mentioned previously, Emperor portfolios tend to outperform other robos on the market. This is good news for investors because the higher the return your portfolio earns, the quicker your wealth can compound and grow. 
Emperor also invests directly into the stock market and specific companies, not ETFs. By doing this, Emperor can hand-pick the companies in your portfolio, eliminate ETF fees, and more. 
Another awesome perk that sets Emperor Investments apart from other robo advisors is you can have goal-oriented investments. For instance, if you are investing to save money for a dream vacation you can make that goal known and Emperor will help make that dream come true.
This robo advisor loves providing transparency to its customers. There are no hidden fees and the company charges a flat management fee of 0.6%, making investing with Emperor easy.
Cons of Emperor Investments Robo Advisor
Not everything about Emperor may appeal to your interests or needs, however. There are a few cons to the service.
Minimum investment
While many robo advisors have a small minimum investment (or no minimum) in place, Emperor's initial ask is a bit more. You'll need to have at least $500 to begin investing with them. Additionally, you'll need $500 for every portfolio you open (or $500 per goal). You can compare recurring monthly contribution amounts here.
Limited account options
To hold your assets with Emperor you will need an Individual, Roth IRA, or Traditional IRA. There are no options to hold your assets in a Money Market account or any other type of account at this time.
Your money growth depends on longer time horizons
While some robo advisors boast they'll be able to expand your wealth fast, Emperor likes to nourish your investments. Just like any other type of investment, the longer your money is invested, the more time there is for compounded interest to set in.
Sign up with Emperor now and get $100 towards your first goal!
Emperor Bridges the Gap Between You and Your Goals
By now you know that Emperor Investments Robo Advisor is a goal-based investment platform that can help you do more than just retire or obtain financial freedom. It can help you save for a down payment on a home, your dream vacation, or even a car purchase.
After making your goals known, Emperor will recommend a portfolio based on your needs. They also allow you to play around with different variables on your end to see how specific investing decisions may play out and how they might impact the timeline for achieving your goal. There is no limit to the number of goals you can set or portfolios you can open with Emperor. Each can be set with its own unique investment portfolio and deposit plan.
Limited-Time Offer
They truly take into consideration your goals, your attitude, and tailor-fit your portfolio to your desires. You can receive a personalized portfolio without sacrificing returns and reach those goals before you know it. 
Everyone deserves to achieve their goals; that's why Emperor is giving the first 100 users to sign up for their platform $100 toward their first goal!