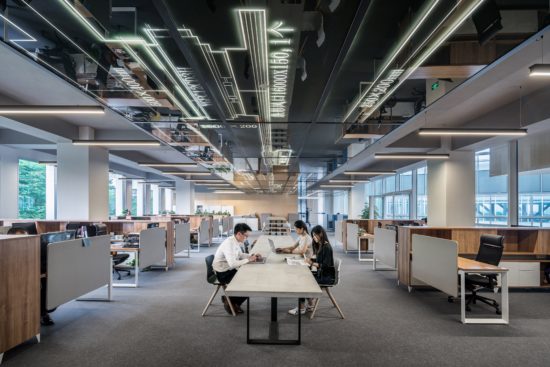 Every business has a moral and legal obligation to provide for workplace health and safety. Regulations like the ones defined by the Occupational Safety and Health Administration (OSHA) in the US and the Health and Safety Executive (HSE) in the UK are intended to encourage a culture of safety, positive reporting, and better working conditions.
Organizations that don't comply with these regulations face financial penalties or even closure.
More importantly, avoiding the backlash associated with cutting corners is simply good PR. If you can maintain a reputation for excellent health and safety standards, talented people will want to work for you and industry heavyweights will want to do business with you. Demonstrating that your organization is low-risk boosts morale, retains employees, and improves market perception. However, establishing a strong safety record can be an uphill battle, especially for large, multinational organizations.
If your operations are often scattered with field teams working by satellite, monitoring health and safety in the field becomes a whole different game. It's simple to check on everything and everyone when all your assets and employees are plugging away under one roof. In the global enterprise, not only are there dozens or even hundreds of sites to track, but different operations often vary in purpose and potential hazards. The sheer scope and variety of risks present on the typical construction or manufacturing site means safety inspections need to be performed weekly or even daily. It's a logistical nightmare aligning everyone's schedules to ensure that safety checks happen when they should.
Unlike geographically enclosed businesses with only a few locations to monitor, multinational operations can't employ a lone health and safety officer to safeguard working conditions. Organizations with far-flung field operations must prioritize health and safety, collaborating between teams and across sites to meet company and legal regulations.
To conquer these obstacles, global enterprises have begun to disrupt the traditional ways of tracking health and safety standards by adopting mobile forms. Platforms like these offer flexibility and freedom of movement that give managers a bird's-eye view regardless of the scale of operations. This allows administrators and safety officers to waste less time on data entry, error correction, and repetitive organization and spend more time polishing an airtight reputation.
Health and safety management at your fingertips
Let's do a quick comparison to reveal how mobile forms leave spreadsheets and paper records in the dust:
Mobile forms are designed from the ground up for better communication and collaboration. They take advantage of smartphones and tablets— devices that we already have— to give teams the ability to view, assign, and complete tasks in real-time. For safety inspections and incident reporting, this means information can be sent and analyzed in seconds rather than days, and corrective actions are based on up-to-the-minute results. In so doing, mobile forms clamp down on downtime by cutting out any uncertainty in transmission.
Paper forms, on the other hand, are analog— you're expected to fill them out perfectly in pen and mail them back to the home office. If you don't want to throw your reports at the mercy of the post office, you'll have to find a computer with a scanner and (hopefully) get it into the right person's inbox. Even if you're lucky enough to have a fillable electronic version at your disposal, the data can take hours for someone to actually read, days at worst, leaving the workplace— and employees— at risk until it's resolved.
Paper is always at risk of losing vital data, and critical details can be lost in translation either by poor handwriting or human error. Neither of these issues are true for mobile forms, which leave a digital footprint to maximize accountability. However, getting the most out of mobile forms is easy.
The following are some smart ways to use your mobile safety management platform to keep accountability high and risks low.
Stay on top of inspection schedules
Perform daily or weekly safety inspections across the workplace, covering every tool, machine, and asset. Don't forget fire safety measures and fire exits, storage areas, and site-specific hazards. These inspections should take employees into account— do they know fire escape plans, do they have the correct personal protective equipment, and have they been instructed on how to perform tasks safely?
Inspecting personnel can check off their results on a mobile app using custom forms to send information in real-time. Forms can be tailored to each individual based on the employee, the type of inspection, and the work site. Repetitive data such as date, time, and location can contextually auto-fill to save time and prevent errors.
Respond to failed inspections immediately
Rapid-fire reactions can save lives. Mobile forms can help you hone lightning-fast reflexes to risks whenever they're reported. The moment a negative safety report appears, you'll want the right employees to step into action and correct the issue. With mobile forms, automated workflows mean that you can use feedback to instantly assign new tasks based on previous outcomes. Have an asset that failed inspection? Set up a workflow that generates a task for a technician to investigate.
That time-to-decision is virtually instant, radically limiting the risk to workers and minimizing downtime. With minimal time-to-resolution, you can quickly cement your reputation as a fast mover in the industry. More importantly, taking instant control of a safety incident and documenting corrective actions demonstrates your safety due diligence should you ever face regulatory observation.
Complete incident reports fully and error-free
All incidents must be reported fully and factually. Reportable incidents include:
Accidents that result in injury or death of employees

Accidents that result in injury to non-workers

Occupational diseases

Dangerous occurrences
Mobile forms can be used to create in-depth reports that include helpful additions for supporting evidence like annotated images and time stamps. By logging into a Participant Portal via a browser or mobile app, a user will skip fields such as time, date, and location entirely because the application will pre-populate them based on context. Any uncertainty about how to spell an email address is left to the victims of pen and paper, while digital forms route reports to the right people without any guesswork.
Keep backups of health and safety documents
Health and safety experts recommend that full safety audits take place quarterly and annually. Mobile inspection forms maintain all your checklists and incident reports in a single cloud-based database for easy access. You can easily access your past safety information to visualize data in a BI dashboard, review compliance against regulatory standards, and generate analytics to identify problem areas.
When it comes to maintaining the highest possible safety management standards, how quickly you report and react to field reports can mean the difference between a hazardous workplace and a safe one. Paper forms aren't designed for the speed of an evolving industry, but mobile forms are. With flexible tools at your fingertips,  a pristine safety record is as simple as logging in.