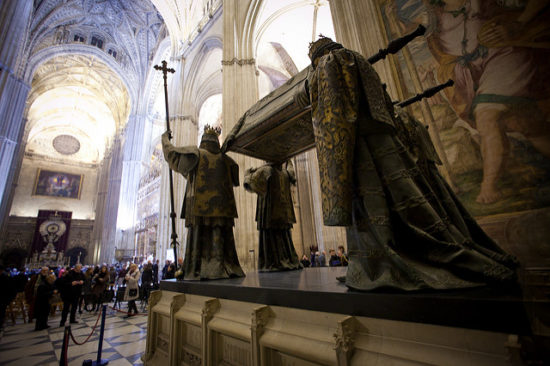 With Columbus Day fast approaching, many people wonder what's open on Columbus Day and what's closed. Since it is a federal holiday, certain organizations choose to close to mark the occasion. If you're planning on running errands, make sure you know what's open before you head out.
What's Open on Columbus Day?
On Columbus Day, you won't see as many closures as you would on other major holidays, like Christmas. However, not every organization chooses to open, allowing their staff to take a day off in celebration of the holiday.
Here is an overview of what is and isn't open on Columbus Day.
Retail Stores
Generally, chain retail stores are open on Columbus Day. This includes retailers like Walmart, Target, and Costco, many of whom also hold sales to mark the occasion.
If you go out shopping on Columbus Day, you may find great pricing on remaining summer items, and back-to-school goods may go on clearance. You may also find exceptional deals on shoes as well as a range of home goods.
It's important to note that small business owners may close their stores on Columbus Day, as they set their own schedules. If you want to shop at a "mom and pop" location, call in advance to make sure they are open.
Grocery Stores
By and large, major grocery stores are open on Columbus Day. Some locations may have limited hours, such as by closing early for the holiday. If you intend to grocery shop on Columbus Day, check with your preferred store to see if they have adjusted their schedule before you head out the door.
Pharmacies and Drug Stores
Chain drugstores, like Rite Aid, Walgreens, and CVS, commonly open on Columbus Day. However, they may be on reduced holiday hours, especially at the pharmacy counter.
Local or independent pharmacies may or may not close for the holiday. Each drug store has their own policies, so call ahead if you were wanting to stop by on Columbus Day.
Gas Stations
Chain gas stations and their convenience stores usually open on Columbus Day, though the store may operate using holiday hours instead of their regular schedule. Similarly, independent gas stations may close their stores for the holiday, though this isn't always the case.
However, if you use a debit or credit card, you can still pay at the pump at nearly any gas station, even if the store isn't open.
Restaurants
Nearly all chain restaurants are open on Columbus Day, though some may use holiday hours instead of their regular schedule. Independent restaurants may choose to close in recognition of the holiday.
If you plan to head to a restaurant on Columbus Day, call ahead to confirm that they will be open.
Credit Unions and Banks
Financial institutions, including banks and credit unions, usually close on Columbus Day. You will not have access to a teller at a branch, and phone support is typically unavailable.
There are some exceptions as Wells Fargo, TD Bank, and a few others may choose to open. If you want to handle transactions with a teller, you should call your branch to see if they are not closing on Columbus Day.
Even if your bank isn't open, you can still use ATMs or bank online. However, transfers and deposits may not go through until the next business day or later.
U.S. Stock Exchanges and Bond Markets
On Columbus Day, the NYSE and the NASDAQ are open. However, the bond market, or SIMFA, will close in recognition of the holiday.
Government Offices – Federal, State, and Local
In most cases, government offices of all kinds close on Columbus Day. However, there are a few exceptions.
For example, Washington State government offices are open on Columbus Day. Similarly, organizations that handle issues of public safety, like police departments and fire stations, don't close entirely. However, not all customer-oriented services may be available.
National parks also remain open for Columbus Day.
Post Offices
Post offices will close for Columbus Day. There will be no mail delivery, and you cannot receive assistance inside the post office.
However, post office boxes in unsecured portions of the building remain accessible. Additionally, self-service kiosks may also be on-site, allowing you to handle certain activities on your own.
Schools
Schools may or may not be open on Columbus Day, depending on where you live. Unlike many other federal holidays, closing for Columbus Day isn't universal, so you should contact your area's schools in advance to see if they will be open.
Did you already know what's closed Columbus Day? If so, tell us about it in the comments below.
Read More:
If you enjoy reading our blog posts and would like to try your hand at blogging, we have good news for you; you can do exactly that on Saving Advice. Just click here to get started.
Photo: Ed Schipul