Product managers are valuable team members that are aimed to motivate other employees and organize the process. They prepare a strategy and serve as a communicator among different teams. It makes challenging to assess their work and the level of their productivity.
When taking into account specific product skills, they require knowledge and experience working with processes, frameworks, and checklists. But most importantly to possess soft skills to make things run smoothly.
There are two different opinions about the role of a product manager: some experts believe that this is the CEO of the product. But other professionals involving Martin Eriksson (product leader with more than 20 years of experience) think that product managers don't have needed authority. For example, data and user research through development, design, and marketing.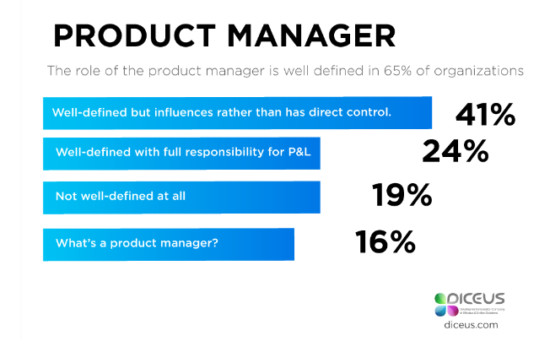 Now, let's consider how actually you can figure out whether or not product management is successful in your company. We can start from the exploring key competencies that a product manager needs to have.
The Main Competencies
The most critical skill is balancing developing new features and keeping the peace between the design and engineering team. Professional product managers develop products with needed user adoption that have significant revenue growth. An ability of these products to make a difference and become a next big thing will be the additional advantage.
This is the list of the main competencies that will help to achieve these goals:
providing user testing and customer interviews

creating design sprints

developing roadmap planning and prioritization

resource allocation

fulfilling market assessments

explaining business-to-technical requirements and on the contrary

revenue and pricing modeling

identifying and measuring success metrics.
This is a needed foundation for the successful management but emotional intelligence is no less important skill. It involves relationship management, self-awareness, self-management, and social awareness.
Emotional Intelligence
Nowadays, the ability of the product manager to empathize with clients is crucial. A product manager with a good EQ has deep relationships within the company and a sense of how to manage both external and internal resources to ship a product.
#1 Relationship Management
The product manager is a person that has to know how to form authentic and trustworthy connections. This is the ability as well to motivate other employees, resolve conflicts. Trusting and authentic relationships within a company may lead to more support including fast bug fixing, funding, etc. Outside a company, these skills may encourage existing clients for beta testing a new feature to gain feedback or to test the MVP and track results.
#2 Self-Awareness
Product manager leads the process, so it's important for the leader to stay objective and eliminate projecting their own desires onto the users. When a product manager is in love with a feature because it meets the company's needs, it doesn't mean that it will satisfy customers' expectations. Without a required level of self-awareness, the product manager may push to develop unwanted features.
#3 Self-Management
It's not a secret that product management is a stressful process. That's why it requires great skills to manage emotions, implement stress-revealing techniques, and stay calm under the pressure.
#4 Social Awareness
Product managers have to understand clients' emotions and anxieties about their products. Besides, this is the skill to identify and address the challenges of the sales team. Product managers need to build social capital to impact the success of the product. Social awareness helps to make sure that clients are satisfied what boosts product-market fit.
Emotional intelligence is an important skillset for all professionals who work with people, especially with clients. It helps to make sure that a person can nurture meaningful relationships for different goals. EQ improves the productivity of the work and brings the company's services to the next level.
So, now we have a clear understanding of must-have skills for product managers. Sometimes, companies don't invest in product management at all, as we see in the picture below.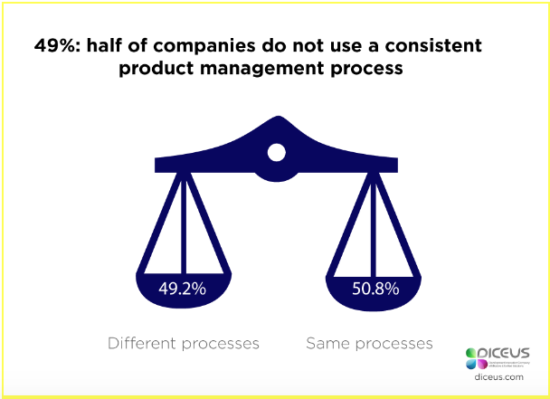 But the truth is that product management helps to free up development and design team while meeting customers' expectations. The clients' satisfaction and revenue are two key factors that help to measure the effectiveness of the product manager. And they prove the value of the product management.
If you want to free up your existing teams and develop innovative technical products, feel free to outsourcing to Ukraine. It will help you to use the expertise of the experienced technical professionals with cost-effective solutions.