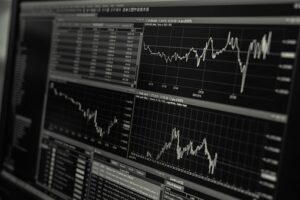 We're constantly looking at ways to make more money. Whether it be through side jobs or investments, the more money we bring in, the better. So, when we hear of an intriguing way to earn some side cash that seems relatively straightforward, why not jump on it? Not necessarily.
Have you heard of binary options? Depending on your view, binary options is a so-called "investment" that is either growing or dying. If you're in Europe, then binary options have died due to the ban by the European Security and Markets Authority (Esma). Other places, however, binary options is still around as a feasible way to earn money.
The problem, though, is figuring out if binary options are a scam or an actual investment. So many people have lost tons of money through this. But, if it all works out, some can make a fortune.
What really is the truth about binary options? Are they worth the risk?
How Does Binary Options Work?
Binary options are short-term trades in the market. You're looking at around 30 minutes, that's it. You'll "invest" money into the movement of a particular asset. Either you a correct and will win lots of money, or you're wrong and lose everything you put on the table.
In other words, you are gambling on the value of the asset, and whether or not it will increase or decrease in a short period of time.
Think of binary options trading as betting on a sports game. You predict that one team will beat the other team by a particular score. If your predictions come true, you can earn a hefty amount of cash, depending on how much you bet. However, if your predictions are wrong, the money used to lock in your bet is gone.
With that being said, can you really call binary options an investment? No, not really.
Are Binary Options a Scam?
Just because they wouldn't be considered an investment, that doesn't mean they are a scam (although many are). Binary options trading is legitimate; it's just that it is incredibly risky.
At face value, binary options trading seems easy to understand, giving it a strong appeal to beginner investors. Because of the big payout you could receive (no matter how slim the chances are), brokers will use that as an example to attract new traders.
Basically, these brokers promise unrealistic outcomes that the average trader just doesn't achieve. Those who win big in binary options trading does not come very often.
When you bet on the movement of an asset, there is only a 50/50 chance of your predictions coming true. You're gambling on an outcome that you cannot predict.
Still, though, that doesn't make binary options a scam.
Can You Make Money?
Because binary options, for the most part, is legitimate, you can make money. In fact, you can make a lot of money. However, as mentioned, that is not the typical outcome. The average trader will lose money.
If you want to make money through binary options, you need to be smart about it. It takes a ton of research and knowledge to fully grasp how the trading works. On top of that, if you plan to win long-term, it also requires a lot of research into the asset you are betting on. If you randomly "invest" in an asset and hope to win, there's a solid chance you will lose almost all of your money.
Even though we said binary options are not a scam, that doesn't mean there aren't brokers out there scamming new traders into trading binary options. An unprofessional broker would go after beginner traders and make it sound like it is the easiest way to earn quick cash. The only person who will win in the end, though, is the broker. Now you are scammed.
If you're going to partake in financial gambling, you're best bet is to trade long term. The short game won't look pretty, but the end game could (emphasis on the "could") pay out handsomely.
About the writer: Jeremy Biberdorf is the owner & founder of the popular investing blog modestmoney.com.  Check out his site for latest investing news and tips!