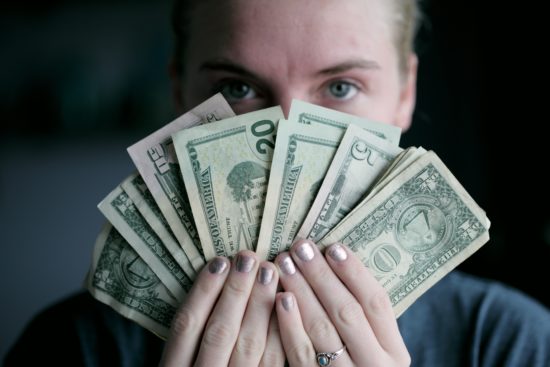 Not a teenager anymore, not an adult yet. Young people only take their first steps on a career ladder and often hear a lot of "money-making" advice from their mature counterparts. Being highly interested in how to make more money, they often neglect the other part of financial literacy.
That's not merely a claim, even young people consider themselves wasteful: 85% of millennials would like to improve their "money-saving" skills. For comparison: 81% of Gen Xers and 70% of Baby Boomers refer to themselves the same way.
Can we change this situation? Yes, if millennials revise some items of expenditure that have little-to-no real value for their personal growth and a genuinely happy life. Let's kick off and name 4 useless ways to spend money on for a young person.
1. Parties and Alcohol
27.36% spend the most money on alcohol and drinking. Other 26.50% can't hold back from excessive entertainment. According to Strutt & Parker, each millennial from the UK spends £3,016 per year to go out weekly. And that's only if a person hangs out 1 night instead of the whole weekend.
We merged alcohol and parties not by accident. If people went to parties being entirely sober, they would obviously spend much less. Alcohol is the key to an uncontrollable spending of money due to its specific impact on the human mind: you become less attentive but more sloppy and unplanned. Moreover, large doses of alcohol cause temporary memory loss, according to NIH publication. It's not an uncommon case when people just leave their money somewhere they can't remember.
SavingAdvice: Don't take a credit card to the party. Admit it: as parties are often associated with alcohol (or even drugs), you won't likely be able to control your expenses. To avoid waking up and be surprised by your morning cash balance, always carry with you only a limited amount of cold hard cash enough for clubbing.
2. Coffee and Cigarettes
A price of a cup of coffee comprises $6.24 in Copenhagen, $4.60 in Shanghai, $3.2 in New York, $1.50 in Sao Paulo, and only $0.62 in Lagos. It's not that much, but what if you drink 60 cups of coffee per month? Even the cheapest coffee from Lagos will cost you $37.2. An average monthly salary in Lagos is around $550, so 7% of your income is gone to the wallet of your favorite coffee shop owner.  
Cigarettes are similar but stealing even more money from your pocket. For example, a pack of Marlboro in New York costs $14. Considering the destructive impact of cigarettes on health, the total waste caused by smoking eventually exceeds the price of a pack.
SavingAdvice: You heard a million times that the best way to save money is to quit smoking. These people are right, but that's not that easy. If you want to reduce useless expenses but continue smoking, we recommend you to roll your own cigarettes. A 30 g pouch of tobacco costs between $10 and $15. 30 g = 60 cigarettes. Also, you need to buy rolling papers or tubes. A pack of 100 tubes costs no more than $3. Thus, you still smoke cigarettes of good quality (or even better) but spend threefold less money.
3. Online Gambling
Talking about the UK again, an average millennial spends £416 on lotteries annually. More than 30% of people aged 18-24 gamble at least once per month. Also, about a half of surveyed millennials prefer online gambling over land-based venues, which they find depressing. But don't they trade bad for worse?
On the first sight, online gambling has a very low entry barrier — the minimum possible deposit in the casinos is no more than 5-10 dollars, so it seems to be hard to lose a big sum. on the spot. And even if you lose, some casinos offer you cashback bonuses that aim at returning few percents of your stake and giving you a "second chance" to win. They make you feel like saving money, but those lucrative bonuses and low deposit limits are traps: cashback is very small, so you need to add your own cash to recoup. When you use that "second chance", you lose again in most cases.
Thus, the main threat of online gambling is its higher accessibility than brick-and-mortar casinos: you don't need anything but your smartphone to play. This explains why online gambling is so popular among young people who consider their phone to be an extension of their hand.
SavingAdvice: The only way to spend less money on gambling is not to gamble at all. However, if you can't quit gambling right away, try to hand over your earnings to people you trust (your partner, parents, closest friends) and get away from gambling for a couple of months. Leave only those money you need on mandatory spendings like food, utility bills, and transportation.
4. Status Symbols
Millennials are less likely to buy their own houses, but more likely to buy expensive branded goods. When a purchase of an own house is still out of reach, a young person needs something else to feed their self-esteem. A new iPhone, a pair of trendy sneakers from Balenciaga, or a handbag from Chanel are those status symbols millennials show off on social networks to demonstrate their success in life.
Talking of social media, their popularity is a major reason why young people fall for status symbols. Instagram, which is so popular among millennials (64% of US. adults aged 18-24 use Instagram, according to these statistics), was recognized as the most harmful network for the mental health. It's hard to stay non-wasteful while tons of people are bragging about their expensive acquirements, influencers recommending goods without even buying them, and brand accounts persistently pushing you towards the next purchase.
SavingAdvice: People show only their best moments on social media and completely overlook their setbacks. If you want to stop wasting money on trends and fads, get out of this game and ignore this delusive fear-of-missing-out. Every time you are going to buy a new item, ask yourself: "Why do I need this thing?" If your brain starts drawing pictures of how you will take a photo of this and post on Instagram then you don't need it at all.
Avoiding parties, coffee breaks, status things, and other useless expenses, you may find yourself way richer. Some young people joke: "What else spend money on if not on parties?" Well, self-development, travelling, new experiences, and hobbies are worth every penny, cause these things bring you real happiness.
Like Saving Advice? Subscribe!
Subscribe to get the latest Saving Advice content via email.