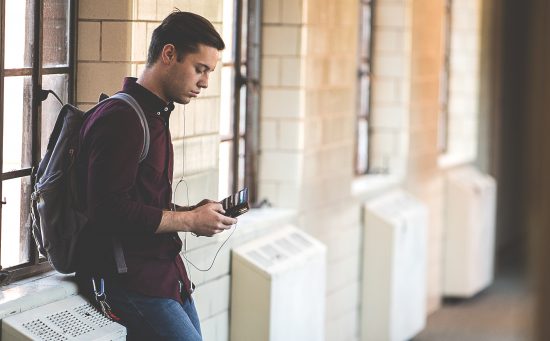 Paying for Education is Never Easy
Let's face it, it is becoming increasingly difficult to fund your own education these days. Experts from https://essayzoo.org say that there are not so many ways to get student loans as there used to be, and there are fewer of them. People who are looking for loans will likely have some difficulty in finding them, and so their education may potentially suffer as a result. This article will be split into two parts: it will look at various loans that still exist, and it will also discuss how to stretch your loans if need be. Hopefully, somebody will find something useful from reading this information.
Types of Loans Available
Stafford loans
There are two types of Stafford loan – subsidized and unsubsidized. Subsidized loans are ones which come completely free of charge until after you graduate. The loan comes due after that, with a certain percentage of interest added on. These loans are reserved for students who have demonstrated a real financial need, and normally have a household income which numbers far less than the norm.
Unsubsidized loans are the same as the subsidized ones except for one substantial difference. Where the government pays the interest for unsubsidized loans while the student is in school (so it does not accrue), this is not the case for unsubsidized. Anybody asking how to get a student loan can be assured that these loans are open to everybody.
Direct Consolidation Loans
It is quite common for students to apply to various different bodies when they are looking for loans. The end result is that people have payments due to a number of different bodies per month after they graduate. A direct consolidation loans allow you to loan money from one single company, and pay it back to the same. This not only cuts down on confusion while you are within education but also means that when you are repaying the loan, you don't need to remember a truly confusing number of dates. These loans are open to anyone applying.
PLUS Loans
These loans are unusual in that they are available for both parents and students alike. The loans for parents are available if the parent has an undergraduate student at home. The loans for students are focused on students in graduate programmes and are focused on educational needs that other loans might not be. They are provided by the federal government and have a fixed rate of interest for when the student graduates and is in a position to begin paying fees.
How to Get the Most Out of your Student Loans
Congratulations, you have managed to figure out how to obtain a student loan! The next step is figuring out how to make that money really work.
Get a student bank account
Students bank accounts are available in many different banks across the country, and they often come with a lot of benefits for the owner. These benefits can include free overdrafts and a sum of money when you open the account. Student bank accounts come at reduced rates because of your status as someone who is likely not bringing in much money, so take advantage of that.
Save, save, save.
Many people – not just students, in fairness – get the spending bug when they receive a lump sum of money. We are all familiar with the phenomenon of splurging with our very first paycheque, but resist the urge!  You need that money! Remember it is for your education, not for your enjoyment! Keep the money for the work you are doing, and for paying for what you need to study.
Make use of Student Discount Sites
We are of course all familiar with discount sites like Groupon.com, which give us discounts on things like dining out, holidays for two or more people, and other fun things which are good to give as gifts, there are also student discount sites. These sites can give you very good discounts at different shops that are commonly found on the high street. The discounts include shops, gyms, and other facilities, all of which can come in handy for a student. These discounts can be quite substantial, and even if they aren't, every bit helps when it comes to saving money and making your money go further.
Summary
Is it easy to get a student loan? Unfortunately, the answer is increasing no. However, it is possible, and this article prepared with help of writers from edujungles.com gives some ways to find out how. While the article itself is necessarily short, we hope that anybody who reads it gets some good ideas for how to continue with their search for both loans, and for how to make the money they do receive stretch as far as it can, whether that be so that they don't have to ask for much money, or because they have some substantial extra needs for their education, and need the money to cover as much as it possibly can.