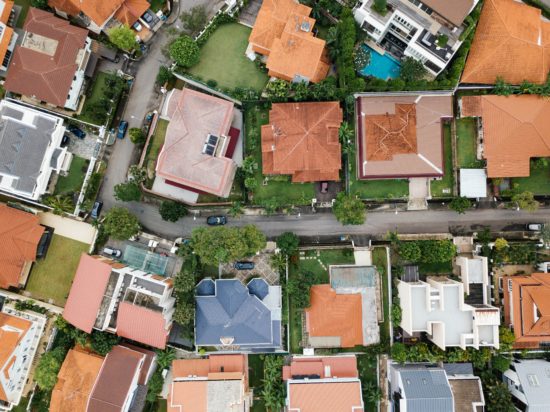 It's hard to live in any major city in the US at this point in time and not recognize the vast amounts of money there are to be made via real estate investment. That being said, whether its venture capitalism, stocks, and bonds, or cryptocurrency, you also undoubtedly recognize that there are other profitable investment strategies and models to be explored. So in a time when there are so many options, how is it that you decide which strategy is best for you? And when there seems to be so much inherent risk involved, why real estate? Below, we go over a few major points of what makes real estate an amazing investment strategy and why it could be the ideal option for you!
CONSISTENT RETURNS:

You've heard that over 75% of millionaires attribute at least 90% of their wealth to real estate investment. Or is it over 90% of millionaires attribute at least 75% of their wealth to real estate? Well whichever statistic is more accurate, one thing is clear: more millionaires have been created and more millionaires have extended their wealth through real estate investment than through any other investment strategy. This fact alone should show you that no other strategy produces as consistently high results as real estate.

YOU CAN GET STARTED WITH LITTLE TO NO MONEY:

While it may be true that you have to have money to make money, the reality is that it doesn't have to be YOUR money. And there is no business where this is truer than real estate investment. Whether its bird-dogging or wholesaling with no money out of pocket or rehabbing and building using other investors' financing, you simply don't have to be a millionaire to become one in real estate.

IT'S-A SIMPLE BUSINESS:

While real estate is not easy, it is simple. It is a systems-driven business, and while it takes hard work, once you get your systems set up there's really no limit to the amount of money that you can make or the number of markets that you can work in.

THERE ARE A NUMBER OF WAYS TO MAKE MONEY IN REAL ESTATE:

There are few investment strategies that offer as many venues for making money as real estate investment. You can bird dog, wholesale, rehab, build residential homes, develop neighborhoods, buy rentals, and much more! In this way, you can decide which technique best fits your lifestyle and long-term goals.

IT'S-A MOBILE BUSINESS:

As mentioned previously, given that real estate is a system driven business, it's also very mobile. By this, I mean that it's quite manageable to run your real estate business in many cities, if not nationwide, at any given time. Once you have your systems in place and have partners and/or assistance that you can trust, the vast majority of the business is easily outsourced. This leads me to my last point…

REAL ESTATE IS EASILY SCALABLE:

Given that you can easily run your business in more than one city, scaling up your business is a relatively straightforward process. When you have people in place you can rely on, it's really just a process of continuously moving forward to extend the size of your business, and in that, the size of your income and the amount of your wealth. You may start with little to no money, but there's no reason you can't be the next self-made millionaire via real estate.
Are these all the reasons that real estate investment? No. However, they should be enough to show you that the investment strategy is only highly profitable but highly attractive to many different lifestyles. That being said, if you're still not sold, please check out my book The Get Rich Scheme: The Secrets to Making Fast Real Estate Cash in Any Economy on Amazon today for just $.99, or FREE August 6th-August 10th. 
Read More