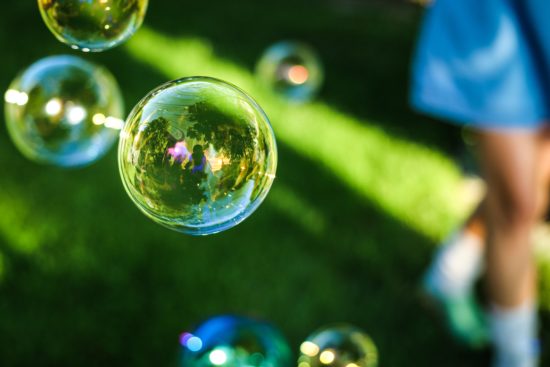 Studies have shown
that summer camp can help your child develop long-lasting relationships, gain independence, and forge confidence in themselves.
Because of its many benefits, more parents are looking into how to affordably send their kids to camp this summer.
How Much Does Summer Camp Cost?
The cost of summer camp may vary, depending on the type of camp you are sending your child to. If the camp is only from 9 a.m. until 5 p.m. for a week, it will be cheaper than a camp that keeps your kid overnight.
Day Camps
Day camps may vary in price but generally, start at $25 per day and can be as much as $334.50 per day (or more). If the price is a large factor in choosing the right camp for your child, you'll want to determine how much per day you're willing to pay.
Nonprofit Camps
Many nonprofit summer camps, like churches and YMCA branches, have good deals on summer camp for kids too. In most cases, these organizations give price breaks to people who sign up earlier.
Private Camps
Private camps tend to be slightly more pricey, starting at $30 per day. The price-per-day usually reflect the child-to-instructor ratio. The fewer kids, the more expensive your child's summer camp experience will be.
Overnight Camps
The cost of sending your child to an overnight summer camp will depend on where the camp is located, what kind of activities they will be doing, and what food they will be eating.
Generally, these camps cost anywhere from $700 per week to more than $2,000 per week.
Payment Options
Many camps offer payment plans that let you spread out the cost into multiple installments.
You may also be able to write this off on your next tax return by availing yourself of:
A Dependent Care Flexible Spending Account: This spending account allows parents to be reimbursed for child care expenses that allow parents to work, search for a job, or attend school. Click here for more information.
Tax Credits: If you aren't able to be reimbursed directly, you might be able to claim a tax credit of up to $1,050 for one child under age 13, and $2,100 for two or more kids
If the summer camp costs more than these amounts, ask an accountant to recommend how to apply it toward the Child and Dependent Care Tax Credit, which is $3,000 for the care of one qualifying individual or $6,000 for two or more qualifying individuals. Follow this link for more information.
Finding the Right Camp For Your Kid
As you can see above, there are plenty of options when it comes to the type of summer camp you enroll your child in from day camps to night camps, private and public.
You can also choose a camp based on what your child likes to do. For instance, if your child is interested in science, you can send them to science camp.
Both Microsoft and Apple hold summer camps for kids interesting in technology over the summer. The video below outlines how to find the right summer camp for your child.
Summer Camp Alternatives
Of course, you don't have to send your child to summer camp or spend a ton of money for them to have a good time.
Create Your Own Camp Experience
Many parents find it fun to think of fun summer activities to do with their children.
If you are a stay-at-home parent, you can check out movie deals and search for fun arts & crafts ideas to do with your children.
If you work full-time, however, creating your own summer camp experience may be difficult.
Local Parks
If paying for summer camp isn't within your budget, you can always look into the free events your local park is hosting.
Throughout the summer, many parks offer kid-friendly free events and day-long camps at low cost.
Hit Your Local Library
Another place to scope out free events is your local library.
Many public libraries will hold book events, read-alongs, and other kid-friendly events throughout the summer.
Your local library probably already has a summer calendar ready to pick up.
Fresh Air Fund
The Fresh Air Fund is only available in New York City, but it's an opportunity for kids to attend one of five camps for free.
Both boys and girls ages 8 to 15 are allowed to attend. Programs for children with special needs are available as well. More than 3,000 kids attend each year.
Colleges and Universities
A local college or university may have a good program for your child too. Many colleges offer academically-focused camps over the summer, some hosted by college kids.
If your child is academically-minded, you may consider checking a local university for day camps and kid-friendly seminars. Usually, these events are free of charge.
For many people, summer camp was a way to gain independence and break out of their shell. Finding a way for your child to interact with others, play outdoors, and even learn, this summer can make a huge difference in their development.
Readers, how much would you spend on a summer camp for your kids?
If you enjoy reading our blog posts and would like to try your hand at blogging, we have good news for you; you can do exactly that on Saving Advice. Just click here to get started.
Read More
Like Saving Advice? Subscribe!
Subscribe to get the latest Saving Advice content via email.