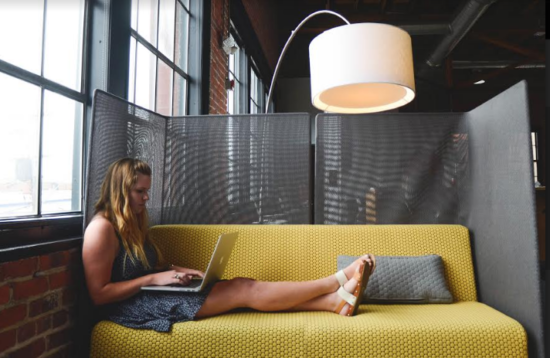 Everyone wants to make more money, and the idea of earning extra cash from home is especially appealing to most of us. But how do we know which sites we can trust? The problem is that the internet is often filled with scams that promise you the world and return nothing.
So what's a legitimate way to earn money from home without having to worry about scams? Fortunately, there are some secure ways that you can make money online.Joining a survey panel has been one of the most popular, where members can get paid for sharing their opinions with major brands.
When it comes to legitimate sites survey panels, Survey Junkie has one of the best reputations. They're the highest rated survey site on Trust Pilot, and have an A+ rating with the BBB. Millions of people have turned to this as their go-to source of extra pocket money, because the process is much simpler and more straightforward than on many other sites.
So how exactly does it work? Keep reading to find out more about taking paid surveys on Survey Junkie.
What Is Survey Junkie?
Survey Junkie is an online panel that allows people to share their opinions on today's major brands. Those brands understand that the most valuable opinions they can access are the opinions of their consumers. So they'll pay you to share your honest opinion about the products and services they're creating.
When you sign up for Survey Junkie, you'll get to influence thousands of different brands simply letting them know what you think. And you'll get paid to do it.
How Does Survey Junkie Work?
It's really easy to sign up for Survey Junkie, and most importantly, it's completely free. That's one of the telltale signs that they're a legitimate panel and a secure way to make money online. All you need to do to sign up is enter your email address, or connect with Facebook or Google. A nice bonus is that you'll get 25 points just for signing up!
After that, you'll be prompted to fill out your general profile. This is a series of questions that asks you some basics about your lifestyle and interests, so you have a better chance of qualifying for the surveys that show up on your personal dashboard. And you'll also have a more enjoyable experience because you'll be answering questions about products and services that are likely to impact your life. Just for filling out this questionnaire, you'll receive another 50 points.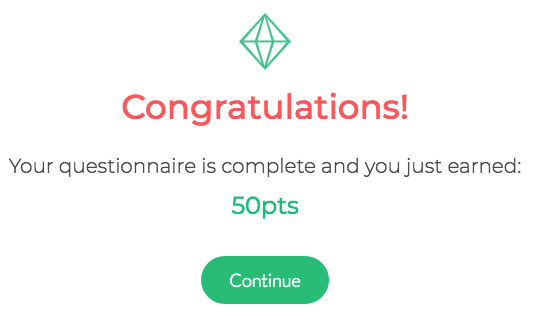 After that, you're ready to 
take paid surveys.
Survey Junkie makes it easy to keep track of how much you've earned on the site, and how many more you need before you can cash out and redeem your rewards. Each survey is marked with a points value and an estimated time it will take to complete, so you get to choose where you want to focus your attention. And even if you don't make through an entire survey, they'll give you a few points for your effort.
What About the Rewards?
Now that you know that Survey Junkie is a secure way to make money online, let's talk about what you can actually earn when you become a member.
First of all, this survey panel has a super low payout threshold, which is a huge benefit and part of the reason why they've got millions of members who continuously come back to the site. As soon as you earn 1,000 points ($10), you're eligible to redeem your rewards. That's way lower than many other sites. You'll also receive your rewards immediately, and there's no fees to redeem your points.
Survey Junkie offers several different ways to cash out, including PayPal, Amazon, and e-Gift cards. For many members, the opportunity to get real cash transferred through their PayPal account is a really nice advantage of Survey Junkie. Besides Amazon, you can get e-Gift cards to Target, Starbucks, Sephora, Groupon, and more.
The Final Verdict? If You Want a Secure Way To Make Money Online, Survey Junkie Is For You
Everybody knows that you really can't get rich taking paid surveys. But if you do want to earn some pocket money in your downtime, then Survey Junkie is a great way to do it. Not only is the site legitimate, it's very easy to use. Most of the time the surveys are actually fun and interesting, and you'll have the chance to make a real difference to the products and services that impact your life.
Here's a quick recap of the reasons we suggest you use the site:
100% free to join

Super low payout threshold

Great rewards including cash through PayPal

Large inventory of surveys

Great customer support
Overall, this is a great site for anyone who wants to make a little bit of extra spending money or start earning towards those items on their Amazon wish list.
You can get started today on Survey Junkie by signing up here.
Like Saving Advice? Subscribe!
Subscribe to get the latest Saving Advice content via email.