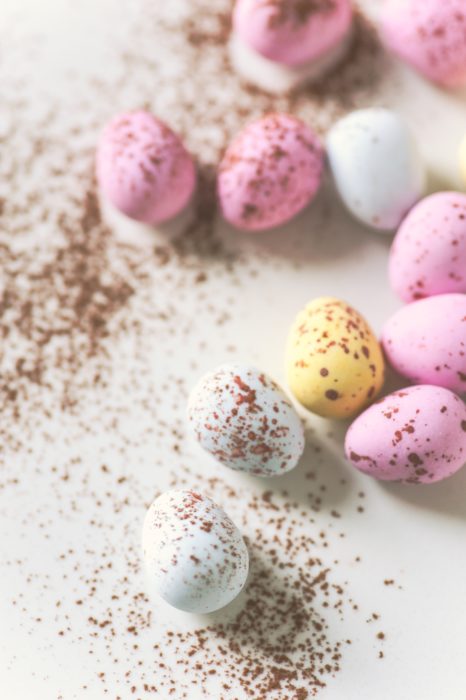 Easter spending is expected to reach $18.2 billion this year. Millions of Americans will be purchasing items this week to gear up for Sunday. What's open on Easter — and Good Friday, for that matter?
Since Easter always falls on a Sunday, government offices are already closed — and so are schools, banks, stock markets and the postal service.
However, chain restaurants and retailers tend to be open on Easter whereas locally-owned establishments might be more hit or miss.
More things appear to be open on Good Friday than not — it looks like only U.S. stock exchanges are closed for business that day.
Call to Confirm
When in doubt, phone ahead to confirm whether a location is open and if so what its hours of operation are that day.
Most retail stores will be open on Easter — except that both Costco and Target close for the holiday. Walmart, by contrast, will remain open.
Drug Stores
Pharmacies don't normally close for Easter. The major chains — CVS, Walgreens, and Rite Aid — will not only be open on April 1 but every other day of the year as well.
Some might have reduced hours on major holidays, so you should always call ahead to confirm those details.
Groceries and Convenience Stores
Most major chain grocery stores will remain open — except for Publix. Local grocers may be hit-or-miss as to whether they will have regular Sunday hours on Easter, so phone ahead before heading to one call ahead and be sure they'll be open.
Major convenience stores, like 7-11 and Circle K, will be open on Easter — most of them remain open 365 days a year.
Other Types of Establishments
Restaurants
Lots of restaurants will be open on Easter and doing a brisk business that day — you may need to make a reservation or at least call ahead to find out how long you will have to wait for a table.
Gas Stations
Just like the convenience stores they are often attached to, gas stations will be open on Easter.
Financial Institutions and Stock Markets
Not only are the markets are closed on Sundays but they're also closed on Good Friday, March 30. Some banks and credit unions may be open on Good Friday but they're definitely closed on Easter. While a select few banks' locations within supermarkets have Sunday operations, they may make Easter an exception If you need banking services on Easter, you can perform most tasks online, through the bank's app, or at the ATM.
Libraries and Government Offices
Most public libraries are closed on Sunday, which means they will also be closed on Easter. However, if your local library is usually open on Sunday, it won't likely be open on Easter. Government offices are closed as well.
Schools
All public schools are closed on Easter. Because it is a Sunday, no school will be open. Many schools will also be kicking off their spring break on Good Friday (March 30), so they will be out of school the week following Easter as well.
Government Offices
All government offices will be closed on Easter. This is because, for the most part, government offices are closed on Sundays. Easter is not a federal holiday, so government-run offices won't close in observance of this holiday.
Postal Services
If you want to get anything delivered in time for Easter, aim for Saturday; although Amazon has a partnership with the United Parcel Service to do deliveries on Sundays, don't assume that you will be able to get a delivery that day
What's Open on Easter and Good Friday
Before you rush out to any establishment on a holiday, it's a good idea to confirm that it's open when you want to go.
Readers, what do you have planned for the spring holiday weekend?
Read More About Easter

Like Saving Advice? Subscribe!
Subscribe to get the latest Saving Advice content via email.