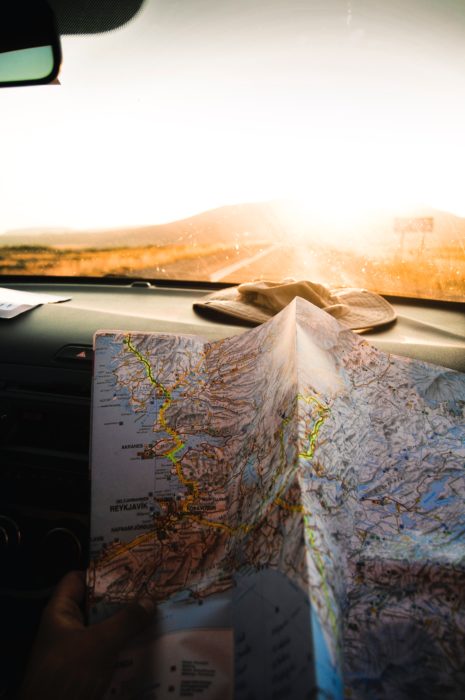 According to this year's spring break travel trends, vacationing will be about 2% more expensive than last year. But it's actually not too late to book a vacation for the season and possibly save money while you're at it.
Spring break for some areas of the United States actually started on March 17 and some will end as late as April 28. Among the most popular destinations this year are Atlanta, Las Vegas, New Orleans, and Clearwater Beach, according to Booking.com (which is the source of the lists below).
Spring Break Travel Trends
Throughout the entire spring break travel period, each of these locations will be slightly less expensive this year:
Trips to Playa del Carmen are estimated to be 20% cheaper than last year.
San Diego spring break trips will be 17% less expensive.
Spring break travel trends show Panama City Beach to be 4% cheaper.
Other destinations will be cheaper for subsets of the remainder of spring break — they are broken out by week below.
March 31 to April 6
Clearwater Beach, Florida

: People visiting Clearwater Beach will find their vacation 10% cheaper.

Key West, Florida

: Book a trip to Key West 12% cheaper.

Miami Beach, Florida

: Booking.com found trips to Miami to be 18% cheaper this year.
Myrtle Beach, South Carolina: Visitors to Myrtle Beach will find their vacation to be about 26% cheaper.

Orlando, Florida

: Booking.com estimates trips to Orlando to be about 16% cheaper this year.

San Juan, Puerto Rico

: Trips to San Juan will be about 22% less expensive this year.

Santa Barbara, California

: You can save 12% on your trip to Santa Barbara during this timeframe.

Santa Cruz, California

: You will find your trip to Santa Cruz to be about 25% cheaper.

Virginia Beach, Virginia

: It will also be about 25% cheaper to visit Virginia Beach from March 31 until April 6.
April 7 to 13
Daytona Beach, Florida

: Daytona, a popular spring break destination, is estimated to be about 20% cheaper.

Fort Lauderdale, Florida

: Not many spring breakers head to Ft. Lauderdale but it is 15% less expensive. So, if you're looking for a less popular destination, this may be a perfect fit.

Las Vegas, Nevada

: Spring breakers can save 6% on travel by heading to Vegas.

South Padre Island, Texas

: Between April 7 and April 13 this destination is estimated to be 24% cheaper.
April 14 to 20
Atlanta, Georgia

: Traveling to Atlanta will be about 17% cheaper this week.

Monterey, California

: Save an estimated 7% on travel to Monterey, California.

Nashville, Tennessee

: Though it isn't a popular spring break spot, you can travel to the city of Nashville for about 10% less at this time.

New Orleans, Louisiana

: Mardi Gras is over, so New Orleans won't be as crowded or crazy, but it will be 20% cheaper.

Reno, Nevada

: Traveling to Reno will be an estimated 42% cheaper during this timeframe.

San Antonio, Texas

: San Antonio has an untraditional boardwalk and amazing nightlife. You can travel there for 28% less during the week of April 14.

Savannah, Georgia

: Savannah is a great place to go for a romantic weekend getaway. From April 14 until April 20 it will be 16% cheaper to travel there.
April 21 to 28
Atlantic City, New Jersey

: If you don't want to head to Reno or Vegas, you can visit Atlantic City for 25% less than its normal cost.

Corpus Christi, Texas

: Corpus Christi is an interesting destination that won't be extremely crowded around spring break and it will be about 40% cheaper the week of April 21.

Panama City Beach, Florida

: Panama City Beach is a popular destination but spring breakers will find it will be 6% cheaper from April 21 until April 28.
Check out apps like Groupon, Airbnb, Priceline and Travelocity for great deals on vacations to any of the aforementioned locations. However, supplies of discounts on the aforementioned locations may be limited so you'll want to act fast.
Readers, what kind of travel plans are you hatching for spring break, if any?
Read More About Travel
Like Saving Advice? Subscribe!
Subscribe to get the latest Saving Advice content via email.