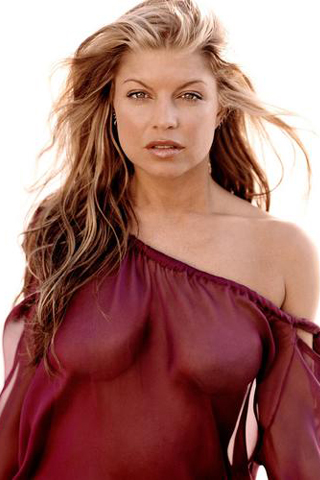 When most people think about Fergie they think about The Black Eyed Peas, her career as a pop star, and model. Although her career hasn't been without its ups and downs, Fergie has been able to make a name for herself and come out on top. In addition to her work in the spotlight, she also owns a sports team, plays the role of a businesswoman and mom, and even has her own record label. So, what has all of that hard work done for Fergie's net worth?
---
Fergie's Profile:
Net worth in 2018: $45 million
Profession: Pop star
Age: 42
Source Of Wealth: Career as a performer
Residence: California
Citizenship: U.S. Citizen
Marital Status: Separated; Josh Duhamel
Education: No formal education beyond high school.
---
Fergie's Career
Stacy Ann "Fergie" Ferguson was born in Hacienda Heights, Calfornia, on March 27, 1975. She led a fairly normal life as a child. She was raised Roman Catholic and was known to be a great student. Like many kids who are good students, she was extremely involved in activities at school. She was a spelling bee champion, cheerleader, straight-A student, and Girl Scout.
When Fergie was nine years old, she played her first minor role on television as a voice actor. Fergie voiced Sally in two made-for-television Peanuts cartoons in 1984 and 1985. She also voiced the character in four other episodes of the show. From 1984 until 1989, she starred on the television show Kids Incorporated. 
During her time on TV, she was also beginning to find her love for music and performing. She became a member of a female trio group called Wild Orchid. The group began meeting with record labels in early 1992. Eventually, Fergie and the group of girls landed a music deal with Sony and then RCA Records in 1994.
Personal Challenges
Around this time, Fergie has also admitted to being "out of control." When she turned 18, she went on a sex and drugs spree (she's even admitted to a few lesbian flings). In her late teens and early 20s, she started partying hard. However, by 2000, the group's success was declining and her overall well-being began declining as well. The sex and drugs spree led to an addiction to ecstasy, which later led to a crystal meth addiction.
Fergie was a hard-core user for a year. She said that she hung around Los Angeles gangbangers and stayed out at the club all night. She described her addiction to methamphetamine as the hardest boyfriend she's ever had to break up with. During this time, she spent every penny she and her parents had saved. In fact, she was collecting unemployment in the early 2000s. "I really had to start from scratch," she recalled in an interview with Forbes.
She has always been open about the struggles she's faced during her career. Fergie has opened up to the public throughout the years about a number of downright embarrassing moments. She even sat down and talked with reporters about urinating on herself during a Black Eyed Peas concert.
The Black Eyed Peas
As you probably know, Fergie's career didn't really take off until she connected with The Black Eyed Peas. It wasn't until 2003, when they were recording their third album, that Fergie got her big break. The group's leader, will.i.am, invited Fergie to come try out for the song Shut Up. Not only did she get featured on that song, but she bonded with the band immediately. In 2004, she was offered the role of lead singer for the group by Interscope Records' chairman Jimmy Iovine.
The first record the group created with Fergie was extremely successful. Elephunk produced three hit singles that appeared on the Billboard Top 100 charts around the world. The group had continuous success up until 2011 when they decided to take an indefinite hiatus from performing. That hasn't slowed Fergie down though.
Fergie's Record Label
Even though work slowed down with The Black Eyed Peas, Fergie has found ways to remain relevant. During her work with the group, she released one solo album, The Dutchess. She has also been able to maintain appearances, continue making music, and work performing.
In 2017, it was reported that Fergie left Interscope Records, where she worked with The Black Eyed Peas, to sign with BMG Records. BMG has been known to back extremely successful artists, like Janet Jackson and Blink 182. When the company announced Fergie's signing, they also announced that she was creating her own label called Dutchess Music.
Dutchess Music provided Fergie with a platform to finally release her long-awaited album Double Dutchess. Fans waited nearly three years for the release of the new album. It debuted within the top 20 on the Billboard Top 200 in September 2017. Double Dutchess has sold almost 30,000 copies in the United States and 45,000 worldwide.
Not only has she led an extremely successful music career, but she has also begun to lead a great career in business. So, what has all her hard work done in terms of wealth? What is Fergie's net worth?
Fergie's Net Worth
According to The Richest
, Fergie's net worth sits around $45 million. The bulk of her net worth has come from her work on-and-off the road with 
The Black Eyed Peas.
However, she's had a wildly successful solo career as well. Her annual earnings have ranged from $8 million to $17 million per year, depending on the projects she is working on.
When she began working with The Black Eyed Peas she made $11.9 million upon the release of their first album, Elephunk. Just two years later, she was making $17.9 million from the sale of the group's second album Monkey Business. Let's not forget about her solo albums either. In 2006, she made $11.9 million from her solo albums sales alone. Her singing career isn't the only way she's made money though.
Other Business Endeavors
In 2009, Fergie made the decision to become a minority owner of the Miami Dolphins. She has been a Dolphins fan since she was a child. Her ownership of the team is just a piece of her eclectic revenue portfolio.
On top of her career as a singer and pro football team owner, Fergie has also found other ways to diversify her income, making it likely that her net worth will remain stable in the years to come. Although the earnings from her additional sources of income haven't been as high as her album sales, they have helped contribute to her overall wealth. Like many celebrities, she has managed to do this through endorsement deals and business partnerships.
Forbes reported that her endorsement deal with Voli vodka, a low-calorie vodka beverage, led her to have a stake in the company in 2012. Voli Vodka was founded in 2008 and saw triple-digit growth in 2011 before Fergie signed, so she was signing into an already successful brand. She helped the company with brand awareness and remained the face of the company for some time, alongside rapper Pitbull. The pair has made millions with their endorsement of the company.
Over the years, Fergie has also worked on developing her own line of shoes as well as numerous endorsement deals. You've probably even seen her in commercials and even heard her in radio advertisements. Her shoe line, Fergie Footwear, is licensed under Caleres Inc., one of the largest American footwear companies. Caleres Inc. owns and operates a variety of footwear brands outside of Fergie's line of shoes. In 2015, the footwear company was one of the top-earning shoe companies in the U.S.
Current Work
As with many celebrities, there is also a portion of Fergie's net worth that is property. She and her newly separated husband, Josh Duhamel, own an $8 million home in Brentwood. Because the separation is still new, there is no news as to whether her net worth will be impacted by the pending divorce, or how.
Currently, Fergie doesn't have any tour dates set for 2018. However, the star is constantly working on her music career and will likely announce a new tour in the near future. You can stay up to date on all of her current tours here. Because she created her new record label and released a new album in September of last year, it is safe to assume she will be working on releasing another album or launching another tour soon.
Photo: © Lights Camera Click
Like Saving Advice? Subscribe!
Subscribe to get the latest Saving Advice content via email.