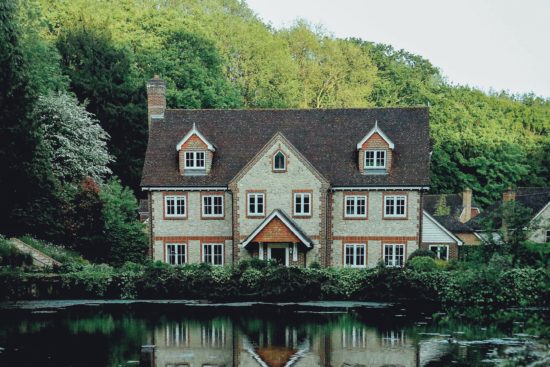 Doing home improvements can add a great deal of value. You can increase the value of your home, sure, but you can also improve how your home feels, make it a more livable space, and fix problems costing you money in the long run.
Small home improvements can seem pretty simple, but sometimes that small project turns into something much larger as you discover more work that needs to be done. On the other hand, your idea may start small, but you may discover other renovations you want to do that are related or inspired by your project. Top General Contractors Queens can help by giving you ideas for your next home improvement project and point you in the right directions when it comes to picking colors and materials.

Either way, before you embark on huge home improvement projects, there are a few factors you should consider.
Budget
Of course, this sounds basic, but often the thing that disrupts a home improvement project is budget. It is easy to get a distracted and off track and spend more on one area than originally planned. This leaves you with little to no money to complete the other parts of the project.
There are a few ways to prevent this:
Plan Carefully, and Decide What You Will and Won't Do: Determine what you need and want to do as separate parts of your project, and stick to your list. Need then want.

Get Solid Estimates: Get more than one estimate, and understand what is and is not included in the estimate.

Plan for Extra Expenses: Add between 10 and 20 percent to the project total to cover unexpected expenses.

Avoid Side Projects: Don't get distracted. Avoid side projects and extra work that could be done at the same time. Stick to both your plan and your budget.
Once you have set your budget, get the money ahead of time. You can get home improvement loans even if you don't have equity in your home, or you can use a home equity line of credit, savings, or even credit cards. Just be sure to stick closely to what you said you would spend, and keep track of even small expenses.
Time
You will need to set aside time for your home improvement project, and knowing how long it will take for the project to be complete gives you a good idea of when to start it. For instance, you may not want your interior remodel going on during the winter when it is cold outside and your space inside will be limited. Not to mention the snow and mud that might get tracked in when contractors are working.
You may also not want your home torn up for Christmas or other holidays when you have family visiting, or spring break when the kids are out of school. You want to consider what is going on with your life, and how the time when your home is being remodeled or improvements are being done.
While no time may be ideal, depending on how long home improvements will be happening, you will want to schedule around important life events as much as possible. Knowing the timeline is the key to being successful at this.
Lifestyle Interruptions
Before you start home improvement projects, you need to think about how they will interfere with your lifestyle. No matter what, your life will be interrupted in a number of ways.
For instance, if you are renovating and updating your kitchen, you need to plan where and how you will eat until the kitchen is usable again. This means you have to meal plan, move appliances into other rooms, or plan to eat out during that time, which adds expenses into the budget.
If you are remodeling your bathrooms, you need to do one at a time and determine what bathing and other bathroom activities will look like. Laundry rooms are much the same: you still need to use the bathroom, wash clothes, and eat. You will still want to watch television and sit and relax.
Whatever room you are working in, you need to determine how that will affect your lifestyle, and make plans accordingly in the meantime.
Energy
Because of the lifestyle interruptions, the time the project will take, and the money it will cost, home improvements can be exhausting. The process will have an impact on your energy even if you are not actually doing the work yourself.
Stress and lack of energy can have a real impact on your life, so you need to plan accordingly for times when you are less stressed at work and in other areas of your life. You don't want to plan for home improvements when you have a big project due, or trips or family visits that can require more of your energy as well.
Home improvements are great, but you need to plan properly and take a number of things into consideration when preparing. Your time, energy, and lifestyle will be taxed along with your budget, and keeping those things in mind will help you be successful in your project.