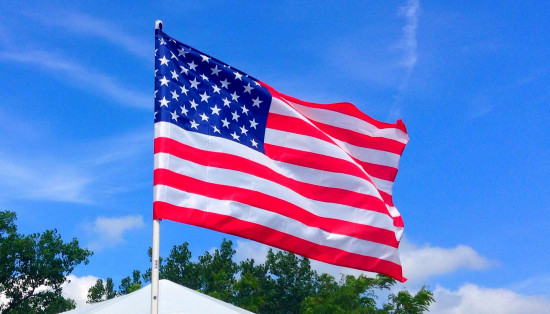 Since not all calendars list the day and date of federal holidays, these are days you'll want to add to your
calendar
. There are ten official federal holidays each year. While some remain the same date each year, others may land on a different date or day each year. For those needing to know the federal holidays for 2017, they are listed below.
2017 Federal Holiday Schedule
Keeping up with federal holidays can be a pain but it is important to know when government offices will be closed. The post office and stock market aren't likely to open on these days either:
January 1 (Monday): New Year's Day

January 15 (Monday): Martin Luther King Jr. Day

February 19 (Monday)– Washington's birthday (commonly referred to as Presidents' Day)

May 28 (Monday): Memorial Day

July 4 (Wednesday): Independence Day
September 3 (Monday): Labor Day

October 8 (Monday): Columbus Day

November 12 (Monday): Veteran's Day Observed

November 22 (Thursday): Thanksgiving Day

December 25 (Tuesday): Christmas Day 
Download a free federal holiday schedule using this link.
Notable Federal Holidays in 2018
One date to note in 2018 is Veterans Day. Veteran's Day falls on a Saturday in 2018 so federal employees will observe the day on Monday, November 12 this year.
A common misconception is that federal holidays are US national holidays which would mean everyone in the US gets the day off. This is not correct. The federal holidays only apply to federal employees. While there are many state and local governments which mirror these holidays, along with private businesses, there is nothing saying any other organization has to follow the federal holiday list. For example, the US stock market is closed most federal holidays, but it does remain open on Columbus Day and Veteran's Day.
What is Closed on a Federal Holiday?
Due to different holiday schedules for different businesses, there are often some institutions open on federal holidays, while others are closed. The problem is which are open and closed isn't always the same for each holiday. Some of the establishments you may want to check for each federal holiday include:
schools
trash service
post office / UPS / FedEx
banks / credit unions
grocery stores
dry cleaners
retail stores
house cleaning services
day care services
Another important point to note is those businesses which do remain open on federal holidays often have shorter holiday hours than they would on a typical day. Noting these special hours can be important so that you don't show up during normal business hours when the places are closed.
There are also some common holidays celebrated in the US which aren't federal holidays. The following holidays are often celebrated by many in the US but are not official federal holidays:
February 14 (Wednesday): Valentine's Day
March 17 (Saturday): St. Patrick's Day
April 1 (Sunday): Easter Sunday
May 13 (Sunday): Mother's Day
June 18 (Sunday): Father's Day
October 31 (Wednesday): Halloween
If you're wondering about a specific holiday in 2018, consult this free, printable federal holiday schedule. 
Photo: Mike Mozart