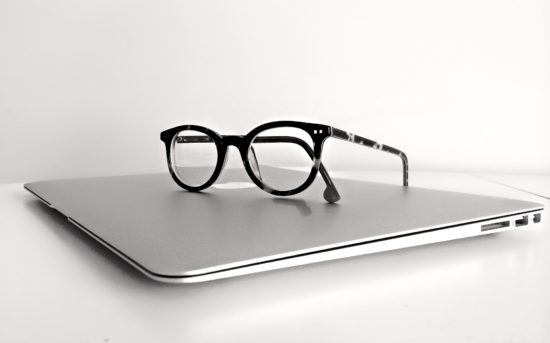 It can get challenging to earn a consistent income while you're still a student. Increasing tuition fee and education costs make students go for a side business.
So where to begin?
Here are a few great side business ideas that you can start immediately even if you've no money.

Tutoring
The best side business you can do as a student to earn a few bucks every week is tutoring. This is easy because you can teach what you study at school.
There must be one area you're great at, start teaching it.
Here are a few different ways you can get started.
You can easily find students in your school who will be looking for a tutor. You can teach your juniors in the school.

Talk to your professors and tell them you're interested in becoming a tutor. Most schools let students register as a tutor.

Put a flyer in your library.

Post an ad on Craigslist. This is your best bet.

Register with online tutor platforms such as Tutor, Tutorhub, and others.
There aren't any hard and fast rules. You can set your own time and fees.
After you're done with your degree, you can continue your career as a tutor.
Child caretaker
Not everyone can handle kids. If you're someone who loves kids and kids love you, there couldn't be any better side business for you than a child caretaker or a babysitter.
Normally, girls are great babysitters because they have this natural ability to handle kids with care. Nevertheless, anyone can be a babysitter.
It is a business that demands serious responsibility, therefore, it is recommended to get the basic babysitting or childcare training.
The best part, babysitters are in high demand. You won't find it hard to find customers.
You can find a few customers at your school. Ask your professors and seniors. There is always someone around you who needs a babysitter badly.
Besides, you can register at online babysitter sites like Care, Sitter City, and Urban Sitter.
Assist seniors
How about becoming a personal assistant? Well, you can assist your seniors in the school with pretty much everything ranging from homework to assignments to home cleaning to cooking and more.
Your seniors always need someone to help them. You can earn decent money by assisting them with different chores. Though you won't earn as much as you do as a tutor or a babysitter being an assistant is easy.
You'll be doing things that you do every day and you get paid for it.
You can put flyers in your school. It isn't hard to find seniors who need assistance. This is one of the easiest side business ideas for any student.
Freelance writing
This is a perfect side business idea for students who love writing. If you can write persuasive copy, there are businesses out there that are looking for you.
Most students know how to write but becoming a freelance writer isn't just about writing, you've to go an extra step. You've to write content that people love to read.
Freelancing sites like Upwork will help you find clients online. Besides, you can send your writing samples and updated resume to businesses online.
Yardwork
Landscaping and yard work is a kind of side business that's not for everyone. If you love gardening and have enough knowledge about them, you can start yard work business.
You can plant flowers, design beds, pull weeds, and manage yards and gardens on weekly basis. This is the kind of business that needs an initial investment. You've to have tools and equipment before you can jump in.
Finding clients won't be an issue. You can start from your school. Talk to your professors and seniors. You might get a few clients there.
You can post an ad on Craigslist to get more clients.
Care is one of the best online platforms that can help you take your landscaping business to a whole new level.
Sell essays
How about selling your essays online?
There are students and researchers who need content on regular basis. Websites like Grade Saver and Academon provide you with an opportunity to sell your essays, guides, and revisions notes. You can get paid up to $25 for a literary essay.
This is one of the easiest side businesses that any student can go for. I'm sure you'll have a lot of essays on your laptops hard disk. It is time to use them and earn a few bucks.
Social media manager
This sounds like a dream come true, right?
Sure it is. Let's monetize your social activity by becoming a social media manager for a local business. Businesses are always looking for someone who can manage their social media accounts, create posts, respond to comments and messages, and engage with their followers.
Large businesses won't hire you so you should look for local businesses like restaurants and travel agencies. Finding a social media manager work might be hard because you'll not find it in your school. You've to go out, talk to small businesses, and tell them what you can offer.
This is one serious business that will help you earn a lot.
You can also find social media manager jobs online on sites like Upwork and FlexJobs.
When choosing a side business, don't ignore your interest and passion. Don't look for a temporary way to earn money for a few months rather try to create a full-fledged business that you can stick to once you're done with your studies.
Author Bio: Sabih Javed is an entrepreneur, content marketer, and a music-lover. He is the founder of DigitalMarketer.pk where he writes about all things digital marketing.