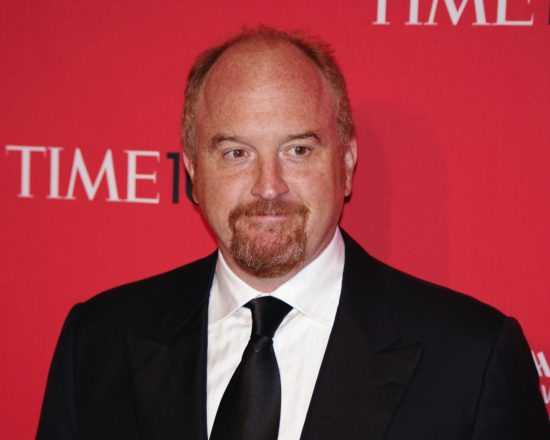 Comedians can provide a good laugh and, oftentimes, brighten someone's day. However, recent news reports paint comedian Louis C.K. in a much different light. Although C.K. has had a wildly successful career, allegations have come out accusing him of sexual misconduct. How will the latest allegations impact Louis C.K.'s net worth and his career?
---
Louis C.K.'s Profile:
Net worth in 2017: $25 million
Profession: Comedian
Age: 50
Source Of Wealth: Comedy shows, tours
Residence: New York City
Citizenship: U.S. Citizen
Marital Status: Divorced; Alix Bailey (2 children)
Education: No formal education beyond high school
---
About Louis C.K.
Louis C.K. (which is a simplified spelling of his last name, Székely) is a well known Mexican-American comedian. He got his start as many comedians do: writing for comedy shows. C.K. wrote for big names like David Letterman and Chris Rock. The young comedian went on writing through the early 2000s when he starred in the HBO show "Lucky Louie."
His career starting to take off had a serious impact on his life at home. In 2008, he and his wife, Alix Bailey, divorced. They have shared joint custody of their two daughters.
In 2010, C.K. created "Louie." He was also the star of the acclaimed semi-autobiographical series, as well as the writer, executive producer, and primary editor. During his comedy career, he has also released nine comedy albums. Each album was directed and edited by C.K. himself.
You may also recognize C.K.'s voice from some recent animated favorites. He voiced the Jack Russel Terrier in Disney's "The Secret Life of Pets." C.K. also appeared on FOX's "Family Guy" as himself.
His standup shows are known for their rather dark, vulgar humor. In 2017, he appeared on a Netflix Original comedy special and has continued to perform standup consistently throughout the years. He is slated to perform another standup special for Netflix in the near future. So, what has all this done for Louis C.K.'s net worth?
Louis C.K.'s Net Worth
There is no doubt that C.K. has had a successful career thus far. It is estimated that Louis C.K.'s net worth sits around $25. Some estimate he could be worth as much as $35 million.
C.K. has been known for not having much help when it comes to making money. As mentioned above, he has written,  produced, and edited most of his own specials and television shows. This made it possible for Louis to fully capitalize on all of his endeavors. He cut out having to pay directors, producers, and additional editors. He made most of the cash from Louie and all of his comedy specials:
2000: The Short Films of Louis C.K.
2001: Live in Houston
2006: One Night Stand
2007: Shameless
2008: Chewed Up
2010: Hilarious
2011: Live at the Beacon Theater
2012: Word: Live at Carnegie Hall
2013: Oh My God
2015: Louis C.K.: Live at the Comedy Store 
2015: Louis C.K.: Live at Madison Square Garden
2017: Louis C.K.: 2017
Since his career really took off, C.K. has consistently made $1.2 million or more annually. In 2012, he earned $4.5 million just from the digital download sale of his comedy special to fans. The 50-year-old comedian thrives finding ways to cut out the overhead everywhere in his career, including ticket sales. C.K. was one of the first comedians to sell a digital download this way. He is also one of the first to cut out third-party ticket sales (like Ticketmaster) for his shows.
He went on to make $16 million in 2013 and $9 million in 2015. He latest standup show, which can be viewed on Netflix, was sold out within a few days at $45 per ticket. However, it isn't yet clear how C.K.'s latest debacle will impact his wealth.
Louis C.K. Accused of Sexual Misconduct
Louis C.K.'s net worth may see a big hit in the coming months (and years). The New York Times published an article identifying five women who are accusing C.K. of sexual misconduct. In many cases, C.K.'s comedy mirrors the women's allegations. Although there have been rumors about misconduct in the past, none of them have been brought into the spotlight until now.
The first mishap was in 2002. C.K. invited comedians Dana Min Goodman and Julia Wolov back to his hotel room for a few drinks. The invite seemed collegial, so the women accepted. While in the room, he asked them if he could take out his penis. Both women laughed it off, thinking he was joking. Then he revealed himself to them.
Comedian Abby Schachner said in 2003 she called C.K. to invite him to one of her shows. During the phone call, she could hear that he was masturbating. Another fellow comedian, Rebecca Corry, said Louis asked if he could masturbate in front of her. She declined. However, none of the women knew how to approach the situation at the time.
Now, with recent news about Harvey Weinstein's sexual misconduct, more women feel comfortable stepping forward. The impact this will have on Louis C.K.'s net worth or his career is not yet clear. It will likely put a dent in his earnings for some time and he will also likely have to pay court fines, fees, etc. There is also a huge chance many of his fans will no longer want to support him after these allegations have been made. Only time will tell how this will affect his career.
What do you think about the latest news surrounding Louis C.K.'s sexual misconduct? Should Netflix continue their contract with him? 
Photo: David Shankbone
Like Saving Advice? Subscribe!
Subscribe to get the latest Saving Advice content via email.