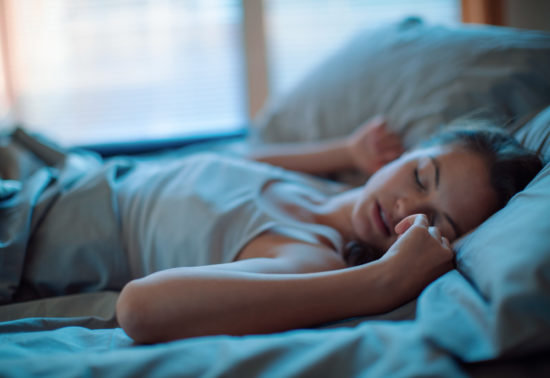 When we look at our homes and think about saving money, the bedroom might not be first room we think about. Yet, there are a great many ways where we waste a great deal of money in the room we spend at least 8 of our allotted 24 hours every day. Here at Saving Advice, we like to give you the best suggestions for saving money, like these. In this post we will focus on savings you can find specifically in the bedroom.

You pay for pain
Do you wake up with a great deal of pain in your back, shoulders, or hips? This could have a lot to do with your mattress. If it is more than ten years old, is sagging, or is full of lumps, it may be time to purchase a new one. Of course, suggesting the purchase of such a large piece of furniture seems like the complete opposite to a tip on saving money in the bedroom, but the truth of it, in the long run, a new mattress will help you save.
Doctor – doctor
Yep. Copays, physical therapy, and a possible drug therapy or pain killers could start stacking up if you continue to sleep on a mattress that causes pain. If your insurance covers all that then this might not be a great tip for you, but for the rest of us who might not have the best health care coverage, frequent trips to the doctor just add up to losing a great deal of money.
Unproductive
This is what you will be with all that pain. Do you work a job where pain in the shoulder, back, or neck could disrupt your flow? Come to think of it, this type of pain would disrupt productivity levels at any job. When you can't work you best you put your earning potential at risk. This is true whether you are self-employed or work for a major corporation.
Cover it up
Okay, so you purchased a new mattress to take care of your pain or you have a great mattress and our last tip didn't apply to you, either way, you have a great mattress that you want to keep for at least a decade. Now it's time to protect it. Mattress protectors are a great way to ensure the life of your new mattress, so consider investing in this as well.
How will making another purchase like this save you money? The mattress pad will aid in the life of your mattress. Let's consider this scenario; if your mattress pad is soiled because of spilled tea, all you have to do is remove the protector, wash it, and let it dry. With a mattress you will have a more difficult time of cleaning the surface and with wetness you risk mold growing in your bed. It's less expensive to replace a mattress pad than a mattress.
Clear the clutter
The more you keep in your bedroom the more receptacles you need to keep those things. More books equal more shelves, more pillows mean more cases, and more clothes result in more dressers. There is something to be said about a minimalist lifestyle. Not only will you save money by spending less, the reduction in purchases will help you get out of any debt you may have.
Turn it off
By this we mean the lights and any other devices that might be left on in this room. Even with the energy efficient light bulbs available on the market, leaving them on all day is going to cost you money. This doesn't only apply to the over head lights. This applies to lamps and nightlights as well. Of course, if a small light at night is needed in your child's room by all means plug it in, but when the daylight starts peeking through the curtains, take it out.
Devices
Your television, your computer, and your tablet or smartphone are all culprits of wasting money. Turn off the flat screen and shutdown the laptop. If your smaller devices are fully charged then don't keep them plugged in while you sleep. Not only will this save some cash on the electric bill, it will save the life of your devices' batteries, which will cost you money if they need replacing.
Spend on what matters
When it comes to your bedroom, don't be so frugal that you cut corners everywhere. The rule of thumb should be to spend the money on the items you will need to be of the best quality, which goes back to your mattress and mattress protector. As mentioned earlier, a cheap mattress may not give you the rest you need and could end up costing you more money.
Photo: Greatist