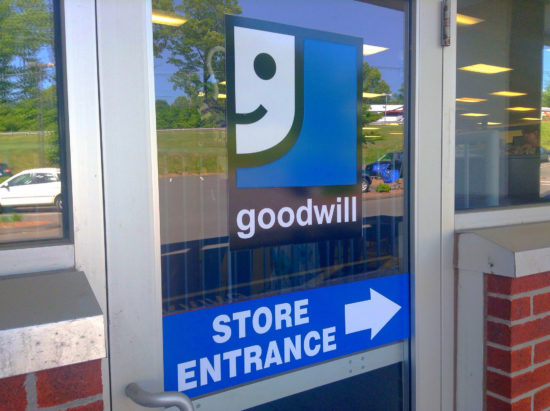 When looking to save money on merchandise like furniture and clothing,
thrift shopping
is definitely the way to go. Hidden gems are everywhere just waiting for you to buy, and Goodwill serves as a home to many. There is no denying that the weekend is the perfect time to go  on such shopping sprees, especially if you are a chronic do-it-yourselfer (DIY). And, with so many Goodwill chains, it makes for a perfect place to accomplish such purchases. So, what are the stores weekend hours? Is Goodwill open on Sunday?
Is Goodwill Open On Sunday?
Yes, Goodwill is open on Sundays. Goodwill typically maintains the same hours per location despite being an international company with multiple locations. Most stores are open on Sundays.
Their standard business hours are as follows:
Monday: 9 a.m. to 9 p.m.
Tuesday: 9 a.m. to 9 p.m.
Wednesday: 9 a.m. to 9 p.m.
Thursday: 9 a.m. to 9 p.m.
Friday: 9 a.m. to 9 p.m.
Saturday: 9 a.m. to 9 p.m.
Sunday: 9 a.m. to 5:30 p.m.
Even though these may be typical business hours, the times that Goodwill open and close may differ for various locations. And, even if most Goodwill stores are open on Sundays, these hours may also differ from one another. Not to mention, this does not include holiday hours. It is always best to call your local shop to find out when they open and close. You can also check the site's store locator search to see what hours Goodwill operates in your area.
How Did Goodwill Get Its Start?
According to its website, Goodwill's story begins in 1902 in Boston, when Methodist minister Rev. Edgar J. Helms essentially collected from the rich and gave to the poor. He would gather items from wealthier areas in the city and trained individuals to repair the merchandise, which would then be resold at a cheaper rate or given to those who fixed the items. Through Helms' efforts, the non profit was born, with a mission to "enhance the dignity and quality of life of individuals and families by strengthening communities, eliminating barriers to opportunity, and helping people in need reach their full potential through learning and the power of work."
By 1945, Goodwill was known for helping people with disabilities through job training, and in the 1960's, they became the "uncontested leader in vocational rehabilitation."  In recent years, they have evolved to include an online auction store where items donated are considered to be more valuable. These items include antiques, automobiles, comic books, and other collectibles, as stated on Goodwill's Wikipedia page.
Today, the 501 (c)(3) is roughly a $5 billion international organization that continues to thrive and follow through on Helms' vision. Goodwill serves two main purposes: sells recycled goods at significantly lower prices, and  see to it that their goal of providing employment, training, and rehabilitation to those in need is always realized. For more than 100 years, they have been more than a thrift shop – they are a movement.
---
Other articles you might be interested in:
---
Photo: Mike Mozart