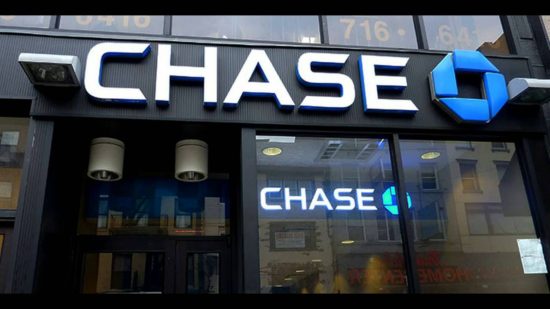 Banking hours have gotten a little confusing within the past few years. It used to be that every bank was only open Monday through Friday from 9 a.m. until 5 p.m. Now, however, some banks are open seven days a week, others have extended or shortened hours some days. So, if you need to make a trip to the bank you'll need to know whether they'll be open or not.
Chase Bank currently operates in more than 60 countries and serves millions of consumers, small businesses and some of the largest corporate, institutional and government clients. Because so many people bank with Chase, a few find themselves wondering, what are the Chase Bank hours of operation?
About Chase Bank
Chase Bank is part of the larger parent company JPMorgan Chase & Co. They are a leading financial firm across the globe. Services offered up by Chase include investment banking, commercial banking, personal banking and asset management. The company's website boasts assets of $2.5 trillion. As previously mentioned Chase also serves millions of consumers in 60 countries around the world.
---
You may also be interested in: 
---
Chase Bank Hours of Operation
Because Chase Bank has some many customers around the world many people wonder what the bank's hours are. Some banks are open on the weekends while others are not. So, what are the Chase Bank hours of operation?
According to the Chase website, the hours for Monday through Friday are as follows:
Monday: 9 a.m. to 5 p.m.
Tuesday: 9 a.m. to 5 p.m.
Wednesday: 9 a.m. to 5 p.m.
Thursday: 9 a.m. to 5 p.m.
Friday: 9 a.m. to 6 p.m.
Saturday: 9 a.m. to 12 p.m.*
Sunday: Closed
*It should be noted that not all Chase Bank locations will have operating hours on Saturday. Only select locations will be open on Saturday. If you bank with Chase and think you may needing banking services over the weekend give them a call to confirm Saturday hours.
Chase Bank Holiday Hours
Just like banks close on the weekend many banks also close for major holidays. In fact, banks have their very own holiday schedule. For the most part, banks close on federal holidays. However, some banks and credit unions remain open or have altered hours. Chase Bank closes its doors for each of the following holidays each year:
New Year's Day
Martin Luther King Day
Presidents' Day
Easter
Memorial Day
Independence Day
Labor Day
Colombus Day
Veterans Day
Thanksgiving
Christmas Eve
Christmas Day
Chase Bank customers should also note that if they need to go to the bank the day before or the day after a holiday there may be delays. Some banks close early the day before and will be busy the day after a holiday.
If you need banking services and Chase Bank is not open, don't worry. Most Chase Bank locations have 24 hour access ATM machines where you can do basic transactions like deposits, withdrawals and transfers. You can also access your account information through the Chase Bank app. It is important to remember, however, that funds may take longer to release and post to your account over a holiday or weekend.
Have some information to add? Let us know!
Photo: YouTube
Like Saving Advice? Subscribe!
Subscribe to get the latest Saving Advice content via email.