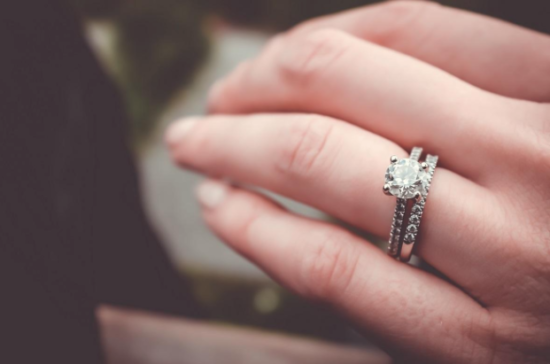 Cremation diamonds or
memorial diamonds made from human ashes
have been around since the mid-2000s. A cremation diamond is a diamond created from the cremated ashes of human remains.
These cremation diamonds are physically, chemically, and optically the same as all natural diamonds. Cremation diamonds can also get diamond certificates from Institutes like GIA and IGI.

How much would it cost to turn a deceased human into a diamond? As the ashes to diamonds technology is new and complicated, having custom cremation diamonds made can be extremely costly. There are, however, several different factors that directly affect the end price that you will pay for your product. These variable cost factors include:
How it's processed

—

During

the process of turning ashes into diamonds

, some companies add pre-purified carbon to their cremation diamonds during the purification process, which helps dilute impurities and speed up the process. This makes the ashes-to-diamonds process cheaper and the speed faster. Other companies opt not to do this and come out with a much more refined product that is, in essence, a "purer" creation of your loved one's remains. At the same time, a purer cremation diamond means more ashes are required, a higher cost, and a longer waiting time.

The chosen size and color

—

Diamonds are essentially "grown"

. The larger the diamond size, the longer it will take to grow. It is for this reason that diamond color and karat size are considered important factors in pricing. Certain colors of diamonds take longer to create and require special processes to perfect. These factors lead to a higher ashes-to-diamonds cost.

Location of the company

—

Where your cremation diamond is created will also have a hand in its final production cost. A number of the more popular companies offering an

ashes-to-diamonds service are based in Switzerland

. These companies tend to have better customer service and produce a higher-quality diamond. There are also American companies offering cremation diamonds at significantly lower costs and faster speeds. It is up to the purchaser to decide which is valued more — price or quality.
Swiss Companies: Algordanza and Lonite
In the past 10 years, Switzerland has emerged as a pioneer country in the making of cremation diamonds. Swiss-made is a sign of both quality and confidence. Algordanza is based in Domat, Switzerland, and Lonite is based in Zurich, Switzerland.
Both Algordanza and Lonite are located in the German-speaking Cantons of Switzerland. Swiss companies have a notable and respected reputation for producing high-quality pieces. They have been recognized as the masters of luxurious watches and fine jewels for hundreds of years.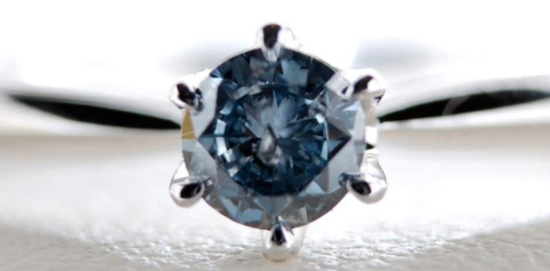 Algordanza Price Review
The pricing of an Algordanza cremation diamond is a bit hard to pin down, as different sources provide different information. The Swiss-based website states that the starting cost of a memorial diamond is roughly € 4'480, which in the U.S. is equal to about $4,679. However, it doesn't disclose the official price on its website.
Information found on the U.S.-based website includes pricing charts and options for both cut diamonds and rough diamonds. Cut diamonds range from $3,600 to $20,000, depending on size and number.
Algordanza — the Rough Diamond
Rough, unshaped diamonds appear cheaper, ranging from $3,000 to $13,000, depending on size. It should be noted that a cut diamond weighs 30–50% of its original rough stone, depending on the "yield." This means that you should double the price if you want to compare the price of a rough diamond with a polished diamond.
Algordanza Discounts
You can contact the company via email if you are looking for a more direct pricing quote. You may be able to lock in a lower price ordering directly through the company — possibly $300–400 less than advertised on the U.S. website. This may have something to do with price markups added by Algordanza distributors.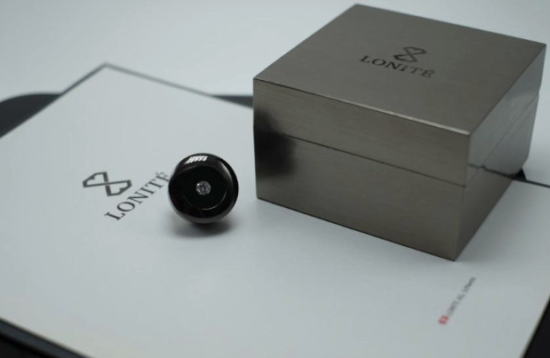 Lonite Price Review
Another leading provider in the cremation diamond industry is Lonite. Pricing of Lonite cremation diamonds is available on its website. Prices of the naturally amber diamonds range from $2,500 USD to $8,950 USD, depending on size.
Lonite — Price to Quality
Based on research of the quality of the Lonite products and prices against other companies offering similar products, it seems that its price-to-quality ratio is one of the best to be had on the market. If you are looking to purchase a cremation diamond in the 0.35-karat size, Lonite is definitely the best choice. The pricing for this specific size is the most cost efficient across the leading industry providers — and certainly the best pricing option among Swiss providers.
Lonite Discounts
The company also offers several pricing discounts depending on what you order. The company offers a huge 25% discount on uncut rough diamonds 0.35 karats or larger, though it does warn people to not try to have them cut after the fact, as unskilled gem handlers may damage or break the product. It also offers a 4.5% discount when you order multiple diamonds of equal or lesser value. You also have the option to save by ordering a family bundle. The bundle includes options for multiple 0.15-karat diamonds at discounted prices — the discount increases with the number of diamonds purchased.
Users can choose their own country and language setting to view their local prices. The company offers pretty consistent fees internationally. However, its UK price is slightly cheaper and its Australian price is more expensive. You can check their UK price here, and their Australia price here.
U.S. Companies: LifeGem and EverDear
In addition to the international companies offering cremation diamonds, there are a few U.S.-based companies who have reputable products. One of them is LifeGem, which is based out of Chicago, Illinois. EverDear is the other U.S. company, headquartered in California.
The technology that allows for the extraction of carbon from human hair and ashes and turn it into diamonds was developed in the U.S. in 2001. The facts that these companies have an excellent reputation and are U.S. based holds extra appeal for some customers. LifeGem and EverDear also offer cremation diamonds for pets, which is certainly a popular niche among American pet lovers.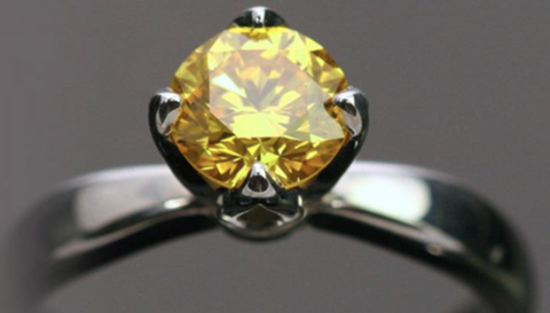 LifeGem Price Review
LifeGem's prices land somewhere in the middle of the spectrum in comparison to other companies in the cremation diamond industry. The company offers a variety of colors and cuts, and what you pay will depend on the exact type of cremation diamond you choose. Typically, the more complex the process for creating that color/size of diamond, the higher the price will be. Charts are available on the website that outline more specific price ranges for sizes and specific colors. Its overall prices range from $2,500 to $24,000.
LifeGem — Accessibility and Convenience
LifeGem is more accessible for customers based in the United States. LifeGem offers an attractive profit to its sales agent and funeral distribution partners. As a result, LifeGem has hundreds of funeral distributors and online resellers. Customers benefit in that they can place an order with nearby resellers without worrying about how to send the ashes overseas. On the other hand, the sales channel itself leads to higher costs for customers.
LifeGem Discounts
LifeGem does offer some discounts directly on its website. The pricing charts specifically outline discounts when you purchase more than one diamond from the company. A discount is typically in the range of several hundred dollars, though the more expensive the diamond, the higher the discount on multiple purchases. Also, you can find LifeGem services offered at nearly 5,000 funeral homes across the United States and affiliates do have some pull on prices, so you may be able to find a deal ordering from them rather than straight from the site.
EverDear Price Review
Of all the companies producing creation diamonds that we have looked into, EverDear is by far the cheapest and takes great pride in advertising it on its website. The starting price for diamonds from this company is around $645. The price depends on the size and color. One downside to utilizing this company over others is that EverDear offers significantly less color and size options than other companies. This particular manufacturer only offers diamonds up to 0.5 karats. The price of the 0.2–0.29-karat diamond is $1,925, which is the lowest price currently across all retailers for that particular size. This is actually 70% cheaper than Algordanza's price for a similar size.
EverDear — the Best Price
While EverDear is certainly the lowest-priced competitor, the company expressly wants people to know it's not because of quality. The website states that the company is using newly developed technology that is allowing it to create these custom diamonds at a much cheaper cost than its competitors, and the company is essentially passing the savings down to the customer. The site also mentions that EverDear does not have affiliates or distributors. So, when you order from EverDear, you are ordering straight from the company. This prevents third-party markups on original prices.
EverDear Discounts
Additionally, EverDear does offer a number of discounts for its customers. Most impressive of these discounts is the price match policy. The company strives to be the lowest priced on the market. If you find a similar product to one it offers (size, color, cut, clarity, etc.) offered at a lower price from a competitor, EverDear will match and beat that price. It also offers a family bundle that provides the following discounts for multiple diamonds ordered from the same ashes.
5% discount on the total amount for two same-color diamonds

8% discount on the total amount for three same-color diamonds

10% discount on the total amount for four or more same-color diamonds
Price Summary: Ashes-to-Diamonds Cost Comparison
Prices for cremation diamonds have a great deal of variance in the marketplace. EverDear is by far the lowest in cost, while the more well-known Swiss-based companies Lonite and Algordanza tend to charge more. The theory and process of ashes to diamonds is similar, regardless of the manufacturer, so it really falls on the customer to research product quality from different companies to determine which company is the best route from a financial standpoint.
How to Choose the Best Cremation Diamonds Company
Deciding which company is "best" is really a personal journey because nearly all of these ashes-to-diamonds companies are popular and reputable.
Perhaps you should start to compare the diamond instead of the company. Try to decide which size, color, and karat of the cremation diamond you are looking for and bear in mind what budget you have. Then browse and compare based on exactly what you really need.
You definitely should read the reviews of the cremation diamond companies and specific products you are considering and start narrowing down your options based on reputation, pricing, and credentials. What's more, the location and convenience to place an order may also be taken into consideration.