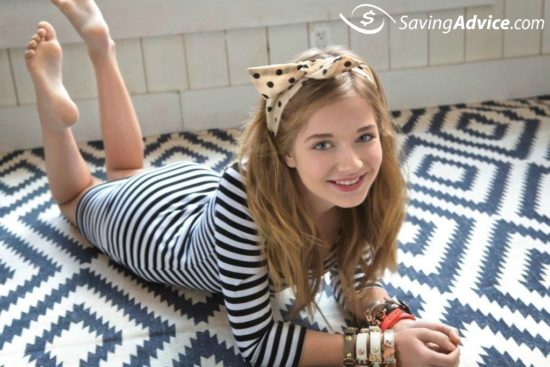 American singer Jackie Evancho is in the news this morning after calling for a meeting with President Donald Trump. Although Evancho has been in the spotlight since she was nine years old, she hasn't blown up overnight like many other Youtube stars. She's performed throughout the U.S. and also sang for former President Barack Obama.
So, how well is Evancho doing that she can just call for a meeting with POTUS? What is Jackie Evancho's net worth?

---
Jackie Evancho's Profile:
Net worth in 2017: $2.5 million
Profession: Singer
Age: 16
Source Of Wealth: Music career
Residence: Pittsburgh, PA
Citizenship: U.S. Citizen
Marital Status: Single
Education: Cyber Schooling
---
Jackie Evancho's Career
Jackie Evancho was born on April 9, 2000 in Pittsburgh, Pa. Her love for music began when she saw the film version of the musical "Phantom with the Opera." Evancho began singing the songs from the musical at home, however, her parents didn't realize her talent until she performed in her first singing competition at the age of eight. The rest, as they say, is history.
Evancho moved on to take voice lessons, start her own Youtube channel and began performing at local events. In 2009, just one year after her first competition, she competed in the 15th annual U.S.A. World Showcase Talent Competition, hosted in Las Vegas. She finished in second place in Vegas and won two other competitions that year as well.
After performing in competitions, Evancho gained the attention of record producer David Foster. In November 2009, she released her independent album, "Prelude to a Dream." The album debuted 121st on the Billboard 200 and second on the Billboard Classical Albums chart after her first performance on "America's Got Talent."
AGT is where many people in the United States first saw Evancho. She did extremely well during the 2010 season, finishing second. Many viewers thought she deserved the first place spot but Evancho got plenty of recognition anyway. She performed in 10 of the 25 cities in the "America's Got Talent Live Tour" and, since appearing on the show, she has released seven albums.
The 16-year-old star has become well-known for her amazing vocals but how much money is she making? What is Jackie Evancho's net worth?
Jackie Evancho's Net Worth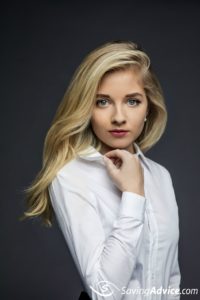 For a young and blossoming starlet, Jackie Evancho's net worth is pretty impressive. Her net worth sits at about $2.5 million. She makes between $300,000 and $600,000 each year. Her highest earning year was 2010 (when she was performing on "America's Got Talent"). During that year she earned $1.3 million from her album "O Holy Night," which sold over 1 million copies.
The bulk of Jackie Evancho's net worth comes from the sale of her records and PBS special DVDs. Evancho not only performs her music to be recorded in a studio but she also holds special concerts that are shown on PBS. She makes the bulk of her money from the sale of her studio albums and DVDs of her live performances. Of course, PBS also gives her money for performing on their network.
In 2017, Jackie is releasing one studio album called "Two Hearts" and has plans to perform, as she does every year. Because Evancho is so young she likely still has plenty of time left in the spotlight and her net worth will probably continue to grow along with her career.
If you'd like to learn more about Jackie Evancho's net worth, check out the video below.
Photos: Yahoo and Jackie Evancho Official Website