With the near universal expansion of cell phones and their ever decreasing costs, a lot of people wonder whether it's better for their budget to have just a cell phone, just a land line phone or both. There is no black and white answer as it all depends on how you use your phone(s). Here are some things to consider:
How Big Is Your Family? – The bigger your family, the better the chance that a land line be a cheaper alternative than cell phones.
How Much Do You Talk? – If you talk a moderate amount, either land lines and cell phones can work as they cost about the same. Land lines become a better value the more you talk on the phone. This is especially the case if you have an expensive cell plan which allows for unlimited data, text and voice. Some of these plans can cost up to $200 per month, versus just $40 or less for a land line.
What Is Your Current Lifestyle? – If you are away from home, travel and use your cell phone as your main contact phone, then it's worthwhile considering whether or not you need a land line at all. On the other hand, while a cell phone may be convenient, you should consider if it's truly necessary for the amount it costs.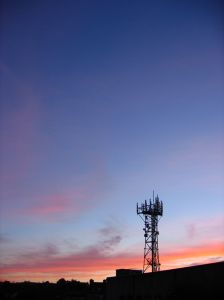 Reliability
– Cell phones have vastly improved over the years, but they still aren't quite at the level of land line phones when it comes to reliability. In addition, many cell phone plans in the United States do have coverage in rural areas.
Battery Life – While battery life for cell phones continues to improve, they still may need to be recharged on a regular basis which can cause problems. This is especially the case with Apple Iphone.
Wireless Contracts – Land line phones don't have long term contacts. Many cell phones require a long term contract and if you cancel your contract subscription early, it can mean penalties in the hundreds of dollars.
Locating You – There isn't a centralized directory for finding cell phone numbers. This means that someone who doesn't have your cell phone number may not be able to contact you if you don't have a land line. This can be positive or negative depending on your perspective.
Social Justice or Personal Preference – The global rise of the cell phone industry has lead to increasing concerns about labor conditions in phone manufacturing plants in Asia. Some are concerned about these conditions and low wages in this industry and therefore prefer not to support it by buying a cell phone. Others feel that having a cell phone discourages personal productive and as a result, prefer to use their landlines for personal or business communication.
What About Voice Over IP (VoIP)?
You may not need to pay for your telephone service at all! An additional factor to consider is the rise of voice over internet protocol or VoIP. VoIP essentially means routing your telephone communications over an internet connection. VoIP applications are generally low cost – which is an important factor to consider for personal and family budgets. The good news is that there has been the growth of secondary industries designed to help individuals and businesses make decisions in the VoIP space. So, you don't necessarily need to make all the decisions yourself when you are thinking about this option.
Finally, Skype is the "go to" choice for most average people, but skype competitors such as Viber and whatsapp are also popular alternatives. These are great because they are largely free and are usually easy to use.
If we missed anything here – please leave us a comment below.
Summarized from Cell Phone or Land Line