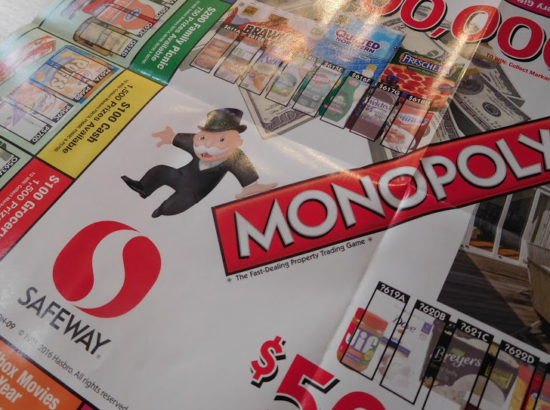 As many of you know,
Albertsons' Monopoly is back
! Many people are going to Albertsons-owned stores to try their chances at winning the grand prize of $1,000,000. There are also many other prizes to winning ($500,000 vacation homes, free groceries, etc). All you have to do is collect Monopoly game pieces from Albertsons' stores. However, there are a few other ways to win.
Ways to Get Monopoly Game Pieces From Albertsons
Of course, there is the "traditional" way of winning the Monopoly game. The traditional way includes shopping at the company's stores and collecting pieces as you go. You buy certain products (marked on the shelves) and when you go to checkout, you receive your Monopoly pieces.
You can also receive Monopoly pieces in the mail. You can send a pre-addressed envelope and receive two pieces through the United States Postal Service. In theory, you could get two Monopoly pieces for less time, effort (and potentially less money) by getting the Monopoly game pieces the traditional way by just buying a few cheap items in an Albertsons-owned stores.
Related Articles:
How to Play Albertsons Monopoly Online
Where to Find Rare Game Pieces for Albertsons' Monopoly
How to Win Albertsons Monopoly 2017
Tricks To Win Albertsons' Monopoly 2017
How to Safely Trade Monopoly Pieces From Albertsons
The Odds of Winning the Albertsons Monopoly Game
Trading Albertsons Monopoly Pieces
Another way you can get pieces is to trade online. Many websites have opened forums for trading Monopoly pieces. Many people have also started comment trading underneath articles which cover the Albertsons Monopoly Game. However, there are a few people out there trying to scam you through the Albertsons Monopoly Game.
There are a few ways you can be scammed when trading Monopoly pieces. You can always get conned out of a very valuable piece if someone promises you money. You can also be conned out of money (people who want up front payment for rare pieces). Chances are, if someone is offering you a rare game piece, it may be a scam.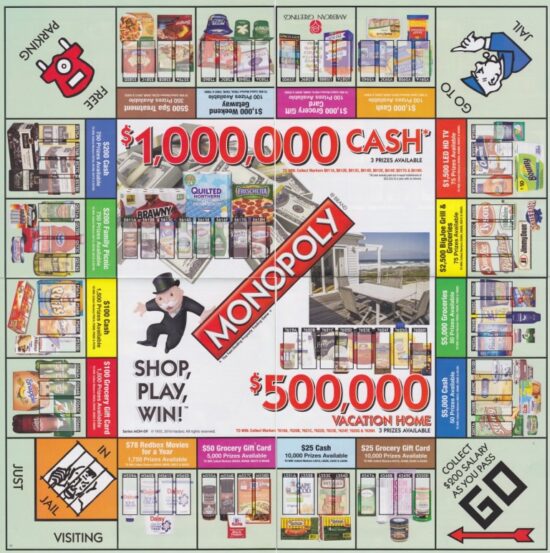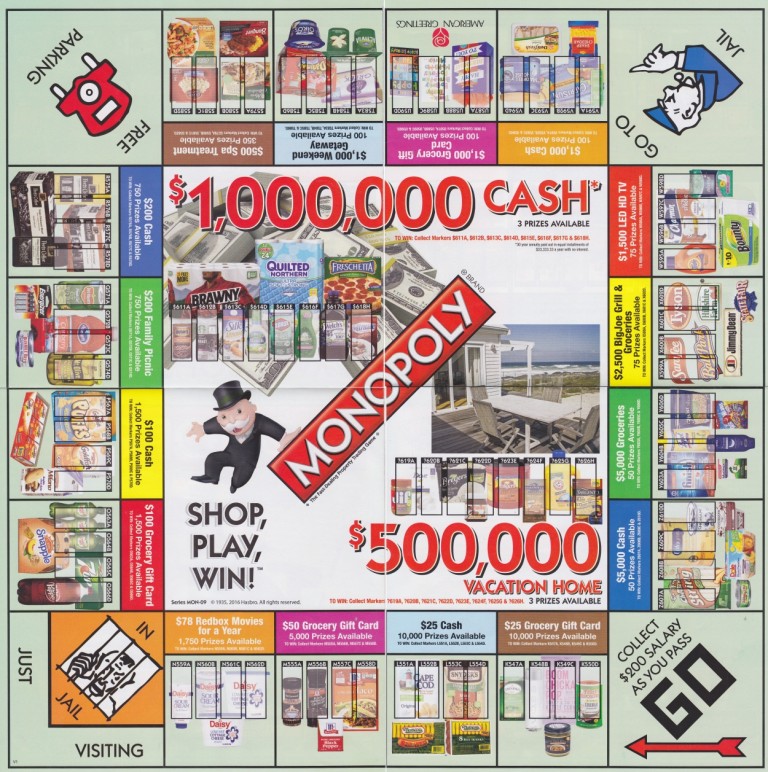 How to Safely Trade Monopoly Pieces
There are a few ways you can guard yourself from the scams that surround the Albertsons Monopoly Game. First, make sure that when you are trading with someone they can provide you a legitimate email address. You should also be sure that they can provide a telephone number. If you are trading pieces, and even possibly money, with the person, they should be willing to give you that information.
Also, make sure that you are trading on a reputable website or forum. There are forums that are made specifically for trading Albertsons Monopoly game pieces. You can also find articles about the Monopoly Game that have open commenting about trading pieces with others on the website. Keep in mind that if someone is offering up a rare game piece that it is more than likely a scam.
If you run into someone that you believe is trying to pull over a scam on Monopoly game piece traders, alert the site's administrator as soon as possible. By alerting the administrator, you can prevent both yourself and others from losing money (and possibly losing prizes) because of someone else's selfish desires.
When you are looking to trade or buy Monopoly game pieces, keep these things in mind (especially if you are trading large amounts of money or valuable pieces).
Like Saving Advice? Subscribe!
Subscribe to get the latest Saving Advice content via email.