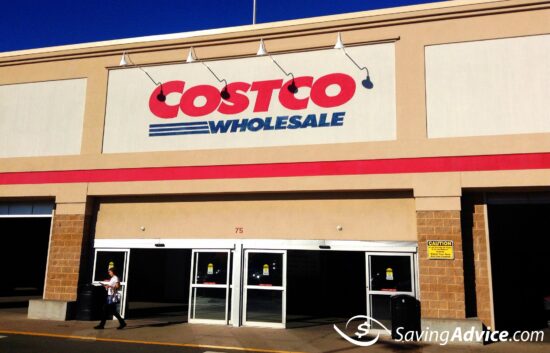 If you frequently shop at Costco it is important to know what days they are open and what days they are closed. Some retailers close their doors on Sundays for employees to spend time with their families. What about Costco? Is Costco open on Sunday?
Is Costco Open on Sunday?
Absolutely. In fact, for many members, their favorite time to shop is on Sunday afternoons. The after-church crowds come through anxious to try-out the many free samples lining the aisles. In fact, there are typically so many samples available on Sundays that many have coined it the "Senior Buffet." The samples are expansive and delicious. Fill up your bellies and then put your favorites into your shopping cart to head home with you. Everyone loves free food!
Consider stopping by for a snack (or a full lunch) this Sunday. If the samples don't fill you up, try out their signature soda and hotdog combo- $1.50. Word on the street is that "Sunday at Costco" is a delicious experience not to be missed!
Members can escort up to two nonmembers at a time, but only members are allowed to purchase goods. The club's store brand is Kirkland, which also happens to be many members' favorite brand to purchase. Kirkland is inexpensive and of great quality. An ideal match!
Costco Hours of Operation
Not only is Costco definitely open on Sundays, but it is open most of the day every day of the week. If you are a Costco member you also gain access to all of their many special services such as gas, pharmacy, finances and retail. Costco Stores are located all across the USA. Here is a schedule of Costco's open hours as listed on their website:
Warehouse Hours
Monday – Friday 10:00 AM – 8:30 PM
Saturday 9:30 AM – 6:00 PM
Sunday 10:00 AM – 6:00 PM
Business Center Hours
Monday – Friday 7:00 AM – 6:00 PM
Saturday 7:00 AM – 4:00 PM
Sunday CLOSED
Costco Holiday Schedule
If you're wondering, "Is Costco open on Sunday" you may also be wondering about Costco's holiday schedule. Costco is closed on a number of holidays throughout the year. In fact, the company closes its doors more than most other retailers. The following holidays are days that Costco will be closed:
New Year's Day
Easter
Memorial Day
Independence Day
Labor Day
Thanksgiving
Christmas
New Costco Locations
If you don't have a Costco near you to cash in on all the great deals they have to offer there may be one coming to you soon! Costco is coming to the following locations in 2017:
Wesley Chapel, FL
Tampa, FL
Atizapan, MX
Great Oaks, CA
More Information About Costco
Costco is more than just a store. It is a warehouse. You pay an annual fee to gain membership (starting at $55/year). If you think you will shop frequently, consider upgrading your membership to earn rewards. By being a member you are able to save outrageous amounts of money by shopping for less. Costco makes their profit off of the membership fees, and therefore they are able to keep product costs low.
If you want to check out Costco you can get a free trial membership and stop in any day of the week (even Sunday).
Photo: Mike Mozart