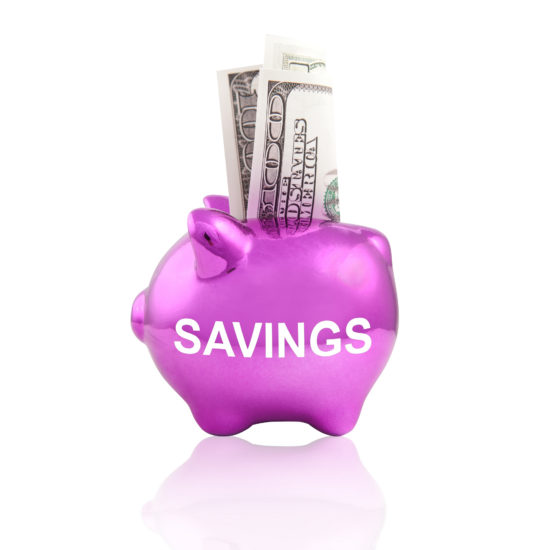 A financial emergency can be a highly stressful situation, if you're not prepared for it. Those unexpected financial problems are one of those situations that prove the adage "An ounce of preparation is worth a pound of cure." But what constitutes a financial emergency, and how do you adequately prepare for it?
What Is a Financial Emergency?
Most people realize that it's wise to have an emergency fund, but their actual definition of what constitutes a financial emergency differs. It's important to realize what a financial emergency really is so you know when you should and shouldn't dip into that emergency fund.
A financial emergency is when you have a loss of income, or an unexpected and necessary expense. Common examples include:
Job Loss

Medical Emergencies

Car Accidents
Obviously, you shouldn't use your emergency fund just to buy something you want, whether that's a plane ticket, a new car, or something else entirely. Also, you shouldn't plan to use your emergency fund on expected expenses. For example, your car needing a timing belt replacement at 180,000 miles isn't an emergency; it's an expense that you should plan for in advance.
So, you need an emergency fund in case of financial emergencies. While the right amount to save varies based on your specific circumstances, financial experts typically recommend at least 3 to 6 months of expenses. How can you save and build up that emergency fund?
Reduce Your Debt
It's typically smarter to pay down your debt before you start saving money, because the interest you pay on the debt will cost you more in the long run if you wait to pay it off. However, the type of debt also plays a part in whether you should pay it off before you save. Long-term loans with lower interest rates, including mortgages and auto loans, are too large to pay off right away. You'd be waiting years to start your emergency fund if you wanted to pay off your mortgage first. Short-term loans (for example, car title loans and payday loans) and credit card debt carry higher interest rates, so pay those off as soon as you can.
Set Up Your Budget
The main reason people are unable to build up an emergency fund is because they either don't make a budget, or they don't stick to their budget. Make a list of all your expenses compared to your current income. Then, set aside a portion of your monthly income towards your emergency fund.
What if you don't have extra income after you pay all your expenses? That means you're barely living within your means, and any financial emergency will put you in a bind. You have to either find a way to reduce your monthly expenses or increase your income to avoid a difficult situation in the future.
No Impulse Buys
Retailers love to lure in customers for the impulse buys. Some people get lured in by the smaller impulse buys – those magazines at the checkout lines, for example. Others see that big "Sale! 20% Off" sticker and decide they just have to have that now-$800 mattress.
Adopt the mindset that if it's worth having, it's worth waiting to buy. When you're out and you see something you want, sleep on it. Buying a $5 magazine every time you go to the store adds up and takes away money you could have been sticking in your emergency fund. That comfortable mattress may be $200-off, but if you already had a decent bed, then you're really just spending $800 for no good reason.
Don't Buy Anything You Can't Afford Immediately
One of the main ways people get into financial trouble is by spending money they don't have. The most common solution to this is not using credit cards, and if you aren't able to control your spending, that may be the way to go. However, credit cards have their benefits – almost all of them earn reward points, which are a great way to get a return on your spending. They also protect you better than debit cards if you need to dispute a charge.
Instead of locking up those credit cards, just treat them like your debit card. If you don't have the money for something, don't buy it. Pay your credit card off in full every month to avoid credit card debt.
Financial emergencies are a fact of life. You probably won't be able to avoid them entirely, but you can minimize their impact on your life by keeping an emergency fund ready when you need it.
Photo: Tax Credits