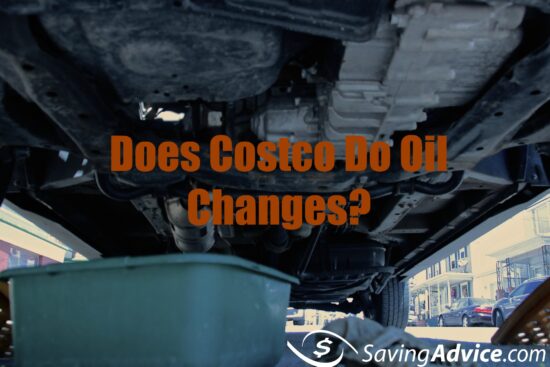 According to the US Department of Transportation nearly 40 million households in the United States have at least one automobile. This means that chances are you or someone you know
changed their car's oil
recently. Due to the poor reputation of many commercial oil change businesses, you may looking for alternative sources for good cheap oil changes. With Costco's reputation for good quality you may be wondering, does Costco do oil changes?
So, does Costco do oil changes?
No. Costco does not do oil changes.

The only automotive services that Costco performs in its warehouses are tire and battery sales/service.
This applies to Costco in the United States and Costco in Canada.
There is a lot of misinformation about this on the web. Internet forums such as Camaro5 and yahoo answers seems to imply that Costco Canada does provide oil changes. This information is old and has fallen out of date. As of 2016 Costco in the United States and Costco in Canada do not do oil changes. If you're living in the UK and in need of an oil change or car repairs then BadCreditsite could give a low cost loan to tide you over until payday.
Why Doesn't Costco Do Oil Changes?
While the reason that Costco does not do oil changes is speculative, Costco's business model is designed around providing bulk goods, not highly personalized services. As a result, Costco's oil change services appear to have disappointed consumers. For example, a review of sentiment in online automotive forums suggests customers were not happy with Costco oil changes:
If you're like me and get your oil changes done at Costco, double check your oil level once you get your car back…

Last week when I went, they only put 3.2l of oil back into my 3. I immediately called them on it but they insisted they were right and that I check the owners manual.

I then pulled the mechanic out and checked the oil in front of him… bloody dipstick was bone dry. He took the car back in and topped it up, but get this…his excuse was that it was the engine's fault…

The Costco location I had this done at was Wellington South, London, ON (TorontoMazda3).
Another reason that Costco doesn't do oil changes is the mixed reputation of Costco Tire Centers. In the past oil changes appeared to have been done in Costco Tire Centers. However, consumer website ConsumerAffairs.com gives Costco Tire Centers 2 out of 5 stars. The low rating is largely due to customers complaints about scheduling, poor tire quality, poor quality service and lack of staff expertise (CA). From CA:
Got my tires replaced at Costco after ordering online. At the time of appointment, they charged me an additional $15 (per tire?) for adding a TPMS sensor which they said is "required" to honor tire warranty. Immediately, after I drove off the TPMS warning in the car came on. I brought the car to Costco-Tires two additional times and they couldn't diagnose the problem. Because of their incompetence, I had to take it to a Volvo dealership where they charged $99 to diagnose the problem which was a faulty sensor. This after, I had requested Costco folks to check the sensor. Now Volvo is charging me an additional ~$300 to replace it. I have a written complaint to Costco. (A in Redmond, WA)
Where To Get Your Oil Changed?
Costco won't give you an oil change. You'll need to come up with alternatives. Here are three to consider:
Go to a commercial oil change business. Firestone, Pep Boys and Jiffy Lube are businesses which operate in this market. The advantage of a commercial oil change business is they are typically cheaper than dealerships. We do not recommend Jiffy Lube. ConsumerAffairs.com lists 783 complaints for Jiffy Lube and has given them a rating of 1 star.
Go to a dealership. Dealerships are typically the most expensive and time consuming option for oil changes. However, with increasing automotive computerization, independent mechanics are becoming less able to handle routine vital fluid changes for newer cars. Dealers are more likely to have up to date equipment and trained personnel. If you do go to a dealer, ask if they price match or accept competitors coupons.
Do it yourself. Commercial oil change places and dealerships are often under pressure to sell consumers unneeded parts (e.g new wipers, new gaskets, etc.). So, changing your own oil may be the cheapest bet. Simply go to a discounter like Walmart or Amazon and buy the oil you need, then block out the time in your schedule to make the oil change happen.
For more info on Costco check out these articles.
Is the Costco Membership Fee Worth it?
Is a Costco Executive Membership Worth the Price?
Costco Gas Calculator: Will I Save Money Buying a Membership if All I Buy is Fuel?
You can check out our articles for Target as well.
Target Holiday Schedule and Store Hours
Check out this video from Lifehacker for an overview of how to change your own oil.
If you enjoyed this posting feel free to leave us a comment below, rate the article 5 stars or share it on social media.