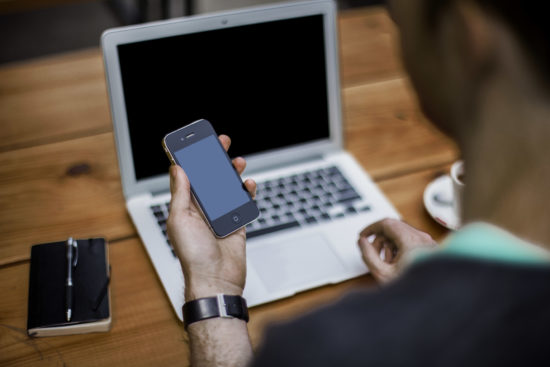 For decades,
novice investors
sought out the trading methods of those who have seen success in financial markets. The name that most often comes to mind when discussing such an approach is likely Warren Buffett, the American investor, business magnate and philanthropist.
Buffett is so admired that shareholders in his company, Berkshire Hathaway, congregate in his home town of Omaha, Nebraska, during his company's annual meeting. Hanging on his every word, attendees hope to learn how they, too, can invest successfully.

Others eagerly await Buffet's quarterly reports in order to follow his trends with their own investment portfolios. If you'd like further proof, there are thousands of articles, books and other investment tools based on his methods and advice.
Today, there's a trend in town.
The art of studying market trends and following clever investors just got easier. There is a new way to copy successful investors, without having to travel to shareholder meetings, pore over complicated earnings reports or read numerous books and articles.
This easier and more accessible method is called social trading or copy trading.
What is social trading?
This type of trading and investing is done through online platforms similar to social networks like Facebook and LinkedIn. Rather than following friends' social activities, job changes and birthdays, social trading sites allow you to follow others' investment moves.
What are the perks?
Not only can you see what stocks, foreign currencies and other assets fellow investors are buying and trading, you can see their past records, gains and losses they have made. Based on this information, you can copy their investment moves, either automatically, in real-time, or on a case-by-case basis.
Since first emerging several years ago, social trading has been growing in popularity. Trading platforms that allow investors to copy one another are growing in number – based on both stocks and foreign currency.
Sites that offer copy trading for precious metals and derivatives based on other asset classes are also growing.
What's attributing to the growth? Some of the myriad of factors include:
Novice investors can use these platforms to gain confidence. Rather than being out on their own, users can rely on the track records and advice of more experienced traders.
Low initial cost. Most platforms are free to join. Because they are based on a financial derivative product called a "contract for difference," rather than ownership of actual assets, most people can begin investing as little as $50.
It's familiar because it's a form of social media. Most social trading platforms resemble social media and have mobile applications, making them easy and convenient to access.
Is there a benefit to being an experienced investor?
Yes. Traders earn a commission from the platform each time one of their moves is copied by others. The better you invest, the more you earn – in more ways than one.
If you still have any doubts about social trading platforms, take comfort in one of their most recent updates. Now platforms assign a "risk score" to each investor who is available for copying. This, in addition to the commission earned for each copy trade, motivates traders to act responsibly and balance out risk and return.
While the idea of copying experienced traders is not new, the growing field of social trading is transforming how people copy successful investors.
Image Credit: Alejandro Escamilla (UnSplash)
Like Saving Advice? Subscribe!
Subscribe to get the latest Saving Advice content via email.