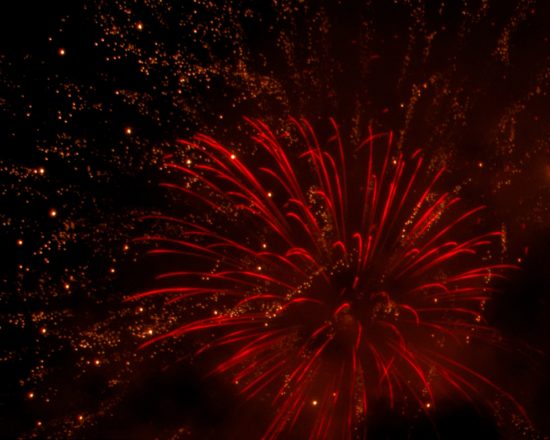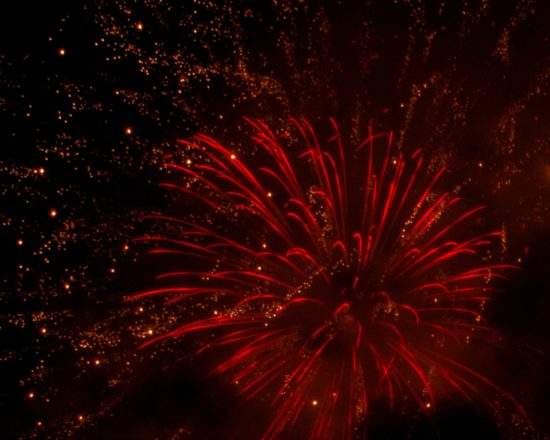 When a federal holiday rolls around there can be some misunderstandings as to what places will be open for business or not. There is nothing more frustrating than trying to run your errands and walking up to the door and finding out that everything you needed to do is closed because of a holiday. Before you head out this Monday, you should have a good idea as to what's open and what's closed to avoid this frustration.
As a general rule of thumb for most Federal holidays, most retailers will be open, and most government or federal offices will be closed. However, when it comes to the other places people visit on a daily basis, like the gym or the library, things can get confusing.
Here is a summary of some popular places that will be open or closed this Independence Day.
Major Retail Stores
Open– Large retail stores like Walmart and Target will be open on July 4, and many will also be holding special sales over the Fourth of July weekend. Check your local newspapers for flyers outlining the July 4th sales.
Grocery Stores
Open – Most major grocery store chains will be open on Independence Day. One exception to this is Costco who will be shutting down for business on Monday. If you shop at a local independent grocery store you may want to call and verify their hours before heading out to go shopping.
Drugstores
Open– All major drugstores will be open for the holiday. This includes Walgreens and CVS but it may not include local drug stores. Most Walmart pharmacies will be open as well. If you shop at or fill your prescriptions at a local drug store, there is a possibility they are open as well. You will need to call ahead of time to verify their hours.
Federal, State, and Local Governments
Closed – No government offices will be open. Since Independence Day is a federal holiday, government offices considered non-essential will not be open on Monday.

Stock Markets
Closed – The Stock Market will be closed on both July 2nd, 3rd and 4th. Since Independence Day falls on a Monday this year and the stock market is always closed over the weekend, the stock market will be closed for three days straight.
Banks & Credit Unions
Closed – Banks and credit unions will be closed on Monday. Many will also be closed on Saturday and Sunday. You can view a list of banks that will be open on the July 4th holiday here.
Post Offices
Closed – Post offices are closed on July 4th. Mail will not be delivered on Monday and only self-service machines will be available at your local post office.
Libraries
Closed – Libraries will be closed July 4. Some libraries will also be closed on July 2 and July 3 as well because they fall on the weekend. However, all libraries will be closed on the Fourth of July. If you need to make it to the library, be sure to make it before they close on Friday or check their weekend hours of operation.
Schools
Closed – There will be no school. Since Independence day is in July and most schools are closed this shouldn't be a problem but it's important to note that schools do shut down for federal holidays.
Garbage Services
Closed – The majority of garbage services will be closed Monday. If you usually have your garbage picked up on Mondays, they will pick up on Tuesdays. If you have any questions about your garbage services, call the company ahead of time to sort out when they will be coming to get your trash.
Gas Stations
Open– Gas stations will remain open. Most gas stations will be open during the day. Some will close in the evening on Monday but if you are using a credit or debit card, you will be able to pay for your gas at the pump.
Restaurants
Open – Most major chain restaurants will remain open. You shouldn't have a problem finding a place to eat on Monday. However, if there is a locally-owned restaurant you have your heart set on, you may want to call ahead of time and verify their holiday hours.
Gym/ Fitness Center
Open– Some facilities will close early. Those of you who like to work out can be a happy camper this weekend, because your local fitness center should be open to the public. You will have to check with your gym for the schedule of group exercise classes on the Fourth of July (some gyms won't have any available on Monday). Also, privately-owned gyms (like kickboxing gyms or CrossFit gyms) may be closed on Independence Day.
Movie Theaters
Open– Your local theater will be open on Independence Day. If you have Monday off and have been wanting to see a film that is in theaters, you will be able to do so.
Photo: Flickr: Always Shooting
Like Saving Advice? Subscribe!
Subscribe to get the latest Saving Advice content via email.