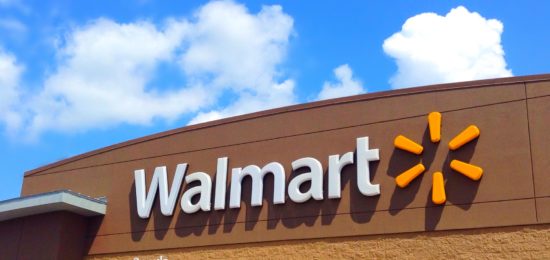 Memorial Day is a federal holiday and it is just around the corner. Many people will be departing on beach trips and traveling to visit family this weekend. However, many people will also need to stop by a "one-stop-shop" to get items for their Memorial Day cookout. Many people will think of Walmart as the place to go. With Monday being a federal holiday though, people are asking, "Is Walmart open on Monday, May 30?"
Many people rely on Walmart as their first choice for many of their shopping needs. Store hours during the holidays can be a bit confusing so you are not the only one wondering about the Memorial Day holiday hours. Memorial Day is recognized by the stock market and other institutions so it makes it difficult to know what will be open and closed.
Is Walmart open the day before Memorial Day?
Walmart will be open on Sunday, May 29. Walmart does not close its doors very often and the day before Memorial Day is not one of the few times it closes its doors.
Is Walmart open on Memorial Day?
Walmart will be open on Memorial Day. According to Walmart's holiday schedule, Christmas is the only holiday in which Walmart closes its doors entirely. So, if you need anything from the retail giant on Monday, you will be able to get it.
Are other services available?
Most Walmart stores have a bank, hair salon, nail salon, an optician and income tax preparation service inside the store. Those service providers are independent of Walmart and do not follow the same operating hours as Walmart stores. Check with your local store to see if those service providers will be closed on Memorial Day or any of the days surrounding the holiday.
What days is Walmart closed?
Walmart only closes on Christmas each year. On Thanksgiving, some Walmarts close their doors and reopen in the evening for early Black Friday sales. These are the only two days that Walmart has an altered schedule.
When will Walmart stores be open?
Since Walmart will not be closed on Monday, May 30 in observance of Memorial Day, none of the days around it will be affected by the holiday either. They will be open the following hours:
Friday, May 27, 2016: Regular hours
Saturday, May 28, 2016: Regular hours
Sunday, May 29, 2016: Regular hours
Monday, May 30, 2016: Regular hours
Is there an Memorial Day Sale?
Walmart has a sale on most major holidays. Around Memorial Day, Walmart usually puts outdoors items on sale such as grills, beach supplies and other outdoor activity supplies. You will also be able to find small American flags, large flags and other patriotic items on sale.
Will Walmart.com be available?
Because Walmart is still open for Memorial Day, Walmart.com will still be fully operational. In fact, Walmart.com is operational everyday, but delivery around holidays, such as Christmas, from the website may take a bit longer.
Because Memorial Day is widely celebrated, many people get confused as to what is open and what is closed for the holiday. However, you have no need to worry the Walmart superstore nearest you will be open.
Photo: Flickr: Mike Mozart
Like Saving Advice? Subscribe!
Subscribe to get the latest Saving Advice content via email.