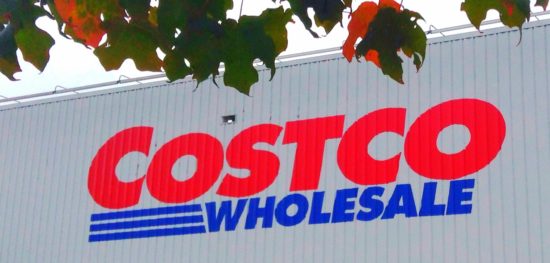 If you go solely by the advertisements on TV, you would think Memorial Day was an occasion to celebrate shopping and consumerism. While the vast majority of retailers are on TV shouting about all the great bargains they have as part of their the Memorial Day sales, Costco is one of only a few major retailers which keeps its doors closed on the holiday. As part of the Costco holiday schedule, all warehouse stores will be closed on Monday, May 30 to observe the holiday.
Costco gives employees the chance to spend time with their family and friends on a number of federal holidays when most other retailers remain open. While this is great news for those who work at Costco, it can cause confusion for those who want to shop at the retailer since most stores remain open on the holiday. Since there are a lot of people want to shop at the Costco warehouses to stock up on supplies for long weekends like the Memorial Day weekend, it's important for them to plan ahead so they don't find themselves at a closed warehouse on Memorial Day.
Is Costco open on Memorial Day?
No, Costco is not open on Memorial Day. There is no such thing as a Costco Memorial Day sale because the warehouse is closed for this holiday. For those who are planning to have friends and family over for the unofficial first day of summer, they need to stock up on supplies before May 30, 2016, if they want to purchase items at Costco warehouses.
Is Costco open on Memorial Day Weekend?
Yes, Costco is open on Memorial Day Weekend. While the warehouses will be closed on Monday, May 30, they will be open for business on Saturday, May 28 and Sunday, May 29 for all those who need to purchase food and other supplies for the weekend and holiday. The stores will keep their normal Saturday and Sunday hours over the weekend.
Are Costco gas stations open on Memorial Day?
No, Costco gas stations aren't open on Memorial Day. Just like the warehouses, Costco gas stations will observe the same holiday schedule as the stores to which they are attached. While Costco gas stations often have extended hours compared to the warehouses, they do not open on holidays when the warehouses are closed. If you need to fill up you car or another vehicle with quality gas for the holiday, you will want to do it before May 30.
Will Costco.com be available?
Yes, Costco.com will be available on Monday. Costco.com will be running as usual on Memorial Day. However, keep in mind that any deliveries may be thrown off by the holiday as USPS workers have the day off. You will be able to place orders on the wholesale retailer's website and look at what they have available in stores on Monday though.
Do you have any additional information regarding Costco's Memorial Day schedule? Please, let us know. Drop your information in the comments.
Photo: Flickr: Mike Mozart
Like Saving Advice? Subscribe!
Subscribe to get the latest Saving Advice content via email.