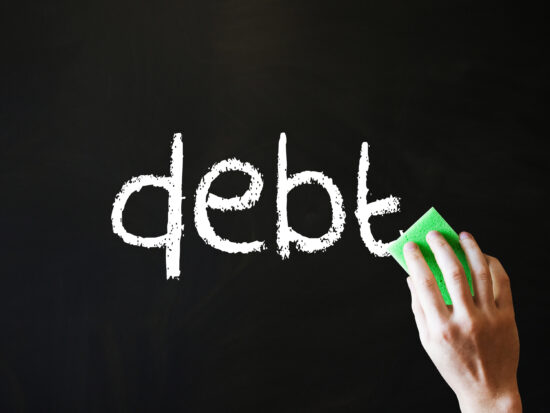 Even as
U.S. student loan debt continues to climb past the $1.2 trillion mark
, the good news for graduates who have landed jobs is that there's been an explosion in the number of lenders who are willing to
refinance
both government and private student loans at lower interest rates.
Not to be confused with government Direct Consolidation Loans — which simplify payments on multiple loans by combining them into a single loan without reducing your interest rate — refinancing can save borrowers thousands of dollars over the lifetime of their loans.
Refinancing with a private lender does mean you'll lose access to borrower benefits associated with federal student loans, including government income-driven repayment plans that offer the possibility of loan forgiveness after 20 or 25 years of payments.
But government IDR plans also have some drawbacks:
Because they stretch your payments out over many years without reducing your interest rate, you can expect to pay more in interest in an IDR over the life of the loan.
If you're kicked out of an IDR plan or decide to leave, you'll have to pay back some or all of the unpaid interest that's piled up (this is called "interest capitalization").
If you do end up qualifying for loan forgiveness after 20 or 25 years, the amount forgiven is considered taxable income by the IRS (the exception is if you work for the government or a non-profit and qualify for Public Service Loan Forgiveness after 10 years).
How to compare offers
After weighing the pros and cons of refinancing their student loan debt at a lower rate, many people decide that the savings they could achieve justify giving up the perks associated with federal student loans.
If you've decided to explore refinancing, it's important to comparison shop. That's because lenders offer different rates and terms, and some cater to particular types of borrowers.
In a March, 2016 consumer bulletin, "Understanding online marketplace lending," the Consumer Financial Protection Bureau emphasized the importance of shopping around to find the best deal.
One way to comparison shop without having to visit different lender websites and submitting your personal information to each one is to use Credible.com, a marketplace that lets you request refinancing offers from multiple lenders. The company says that those who use the platform with the goal of reducing their interest rate, loan term and total amount repaid can typically expect to save around $14,000 over the life of their loans.
There are some other websites that claim to help you compare rates, but all they usually do is display a table that displays a range of rates offered by a few lenders. If you want to see the actual rate you might qualify for with a particular lender, these sites will refer you to the lender's website, where you'll have to provide your personal information.
Credible.com operates a little differently. The company's relationships with lenders and all three of the major credit bureaus mean that Credible can show you the actual rates and terms you'll qualify for with its partner lenders. The process only takes a couple of minutes, and won't affect your credit score.
Another thing Credible has going for it is the company's vetting process. Before a lender can start competing for your business on the platform, Credible looks at their performance in 33 areas in four categories: legal compliance and financial stability, breadth of product coverage, product attributes, and customer experience.
Stack the odds in your favor
Not everyone will qualify to refinance their student loan debt. It helps to have a history of earnings, good credit, and a debt-to-income ratio that's not sky high.
The Consumer Financial Protection Bureau advises borrowers to check their credit report before applying for a new loan or to refinance existing debt. Mistakes in your credit report can harm your credit score, which could disqualify you from being approved for a loan, or result in you being offered a loan at a higher interest rate.
Any steps you take to improve your credit score will improve the odds that you'll be approved for a loan, and save you money if you're able to obtain a lower interest rate.
The Consumer Financial Protection Bureau offers this advice to borrowers, which applies to any type of loan:
Create a budget showing your monthly income and expenses.
Decide how much you really need to borrow.
Look beyond the monthly payment and consider the total cost of the loan, including interest and fees.
Only borrow what you need and can afford to repay, even if a lender offers you a bigger loan.
Refinancing student loan debt isn't for everybody. But there's no reason you shouldn't at least explore the option, and Credible.com makes that very easy to do.
Photo: Flickr: Images Money