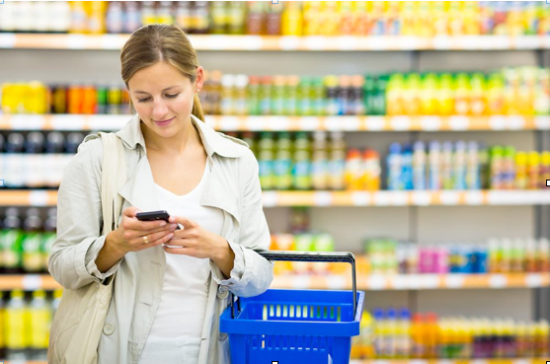 Whether you have a large or small family, buying healthy and delicious food can be a huge budget drain. When you're trying to eat dinner at home and cook more frequently, buying groceries is essential. However, it can leave you with less money in the bank for the other things you need. Healthy food options and fresh produce can set you back even more. If you're ready to stop spending hundreds each month on food, take a look at easy ways to save money on groceries.
1. Look for Coupons
Many grocery stores offer coupons weekly on everyday food items or staples. If you're trying to save money and lower your food costs, look for coupons online on the items you use the most. Cereals, dry goods, rice, and even meats can all be on coupon special.
If clipping coupons isn't your thing or you don't have the time, look for apps for some of your favorite stores or online coupon generators to load the coupon barcodes into your phone. You can easily have the cashier scan the codes, and you'll save money each week!
2. Shop Discount or Wholesale Stores
Shopping big name stores or buying name brand grocery items can put an even bigger strain on your budget. However, when you're looking to save money, buying the name brands will drain your wallet fast. Discount or wholesales stores are the easiest way to get more bang for your buck. Stores like Aldi, Save-a-Lot, or Sam's Club all offer discounted or wholesale prices on some of your favorite pantry items. If you're not one to sway from the name brand, look for money off for buying larger quantities of items or the 10 for $10 sales many grocery stores have.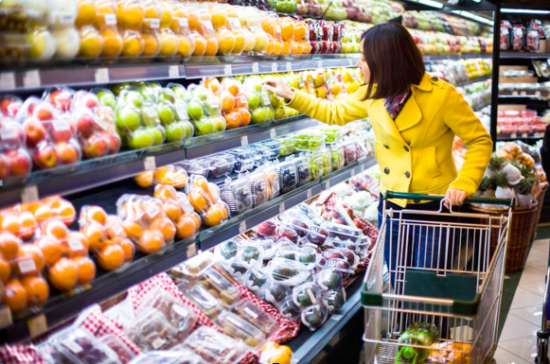 3. Buy Fresh Produce in Season
Fresh product or ingredients should be the biggest part of your budget; however, it is also the most expensive. If you want to feed your family healthy food without worrying about how you'll make ends meet, look for fresh produce when it is in season. Out of season produce often comes with hefty shipping, handling, and processing fees from the growers, and it can lead to spending more than you need to. Peaches, strawberries, and beans are less expensive when in season. If you must have them out of the growing season, opt for frozen versions that are less expensive.
Plan Meals in Advance
When going grocery shopping, you may find yourself just throwing things into the cart without any idea of how you'll use them. This not only makes it harder to create meals after the fact, but items that you bought on impulse without a set dish in mind can go bad and be a waste of money. Planning your meals in advance and only buying the ingredients you'll need ensures all your food gets used and doesn't go to waste. Plus, you'll be able to shop less often and avoid the urge to buy things you don't really want or your budget doesn't allow for.
4. Shop Less Often
Going to the grocery store everyday or every few days can mean spending more on unnecessary items or not getting the best deals on food. However, shopping once a week or once every few weeks lets you plan out your meals, hit the weekly sales, and spend less overall. Shopping less often is one of the easiest ways to save money on groceries and budget your food. You'll be less tempted to throw extras into your cart, and you'll find yourself getting more food for your budget.
5. Use Pantry Items First
If you find yourself lacking the things you need to make your favorite meals, branch out. Instead of going to the store often to buy new food or recipe ingredients, use what you have in your pantry first. Take a look at what food items you have on hand and find recipes that use them. You'll find yourself being more innovative in the kitchen while not letting your groceries go to waste. Not only that, but you'll be able to stretch your budget farther each month.
6. Compare Prices from Different Stores
Although shopping at the store closest to your home or apartment may be easier, it's not always cheaper. Compare different shops in your area to see which has the best deals. Spend one day out of the month going to different grocery stores. Look for which items offer you the best deal on your monthly staples. Items like eggs, milk, bread, and meats can vary greatly from store to store.
Like Saving Advice? Subscribe!
Subscribe to get the latest Saving Advice content via email.