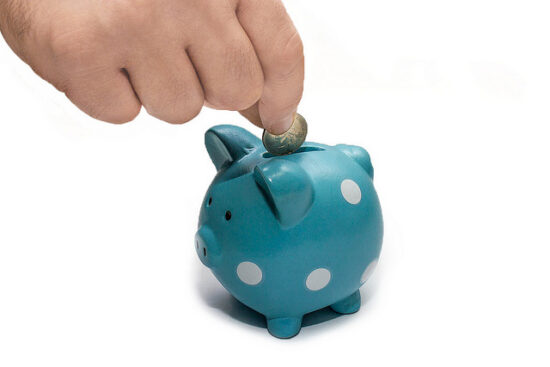 Teaching your kids about money is extremely important! However, it can be a hard task to tackle because of its importance and, well, because they are kids. Of course, kids don't have bills to pay, and they don't have an income (usually), but there are ways to teach your kids some basic money management skills through everyday tasks.
It is never too early to start saving and learning about finances. Learning smart spending habits can have a strong impact on a child's life. The financial lessons children learn today will last well into adulthood.
Here are a few ideas you may want to try to help teach your kids about money management:
Give children an allowance. An allowance is kind of an old-fashioned thing, but it can really teach kids a lot about money. Some people consider it "spoiling" the kids, however, it can really teach them basic knowledge of earning, spending and saving. Oftentimes, parents give kids a weekly allowance for chores and then the children are allowed to spend their money as they please. Of course, you will provide your child with everything that they need. But, if they want something more expensive, they will have to save for it. They will also think twice about spending because of the amount of time it took them to earn that amount of money.
Turn grocery shopping into a lesson. Shopping can pose a great opportunity to teach kids about money. Comparison shopping is something that people often do without really even thinking about it, however, teaching this to a child could really impact their finances throughout their lives. You can teach them to shop by value rather than brand. You can also teach them the importance of shopping with a list. Through these things, you can show them a little preparation can lead to great savings.
Open a checking/savings account for your child. You can open a bank account for your child. Oftentimes, banks and credit unions offer parents the opportunity to open an account in their child's name. You can also open a joint account with your child's name on it if your bank does not allow to have their own account. Owning and maintaining an account helps children learn important life skills about spending, saving, earning and
Start a lemonade stand. When the weather is warmer, many kids set ip lemonade stands in their neighborhoods. Parents can use this as a great way to teach their children about financial skills as well as business. It serves as a confidence-building lesson as well as a lesson about money management. Kids can learn how to set and achieve goals, understand profit and pricing and even develop some basic business math skills.
There are many other ways to teach your kids about money management. Sitting down and taking a moment with your children and talking about money could affect their entire lives. It is never too early to start talking about it, there are age-appropriate money lessons for every child.