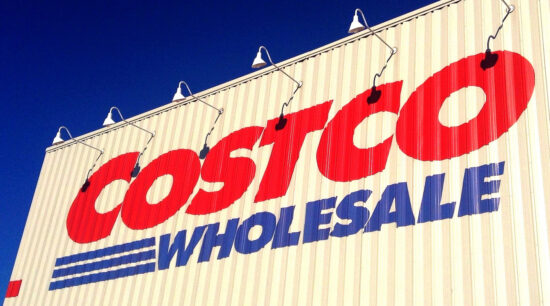 There have been many debates whether you are actually saving money at Costco or not. People will always have second opinions on that topic. However, it is slightly leaning to a more positive outcome. Will Costco actually save you money? Let's find out.
Yes, It's quite a subjective question that many people have been pondering. $55 to join, and then what? Do you really need a gallon of cooking oil, or batteries by the caseload? You will see that $55 is still a lot of money to spend just for the privilege of shopping and spending even more money at the store. There is still a couple of other choices to choose from which are:
Gold Star Membership ($55): Features membership for individuals and households.
Business Membership ($55 per person): This is specially made for business owners, with each person added to the plan costing an additional $55.
Executive Membership ($110): This membership gives back 2% on all of your purchases. At the end of the year, Costco will send you a check for the cash back you've accumulated. If the amount on the check isn't at least $55 (the cost of a standard Gold Star membership), their customer service counter will give you the difference.
Over 37 million households pay Costco's membership fee so a great portion obviously thinks it's worth it. The Executive Membership has a money-back guarantee. It won't end up costing you more than the Gold Star Membership. If you maximize your rewards you might even make a little extra money off of it. It is a really great deal for small business owners who purchase products by the bulk and resell them. A great example would be small convenience stores and food stalls. The more you spend on Costco the more you will receive at the end of the year. There is a cap for the rewards, you can only get as much as $750 per year. Take note Costco rewards are in the form of a certificate, not cash. You can only use them at Costco. While it certainly is a great bargain, cash would be nice too.
Why Costco Charges a Membership Fee
"Costco is able to offer lower prices and better values by eliminating virtually all the frills and costs historically associated with conventional wholesalers and retailers, including salespeople, fancy buildings, delivery, billing and accounts receivable. We run a tight operation with extremely low overhead which enables us to pass on dramatic savings to our members." Costco's Co-Founder and Director Jim Sinegal said.
Costco's goal is to be the most budget friendly store for its customers. That might also mean fewer sales people on the floor and less shopping bags to carry your purchases. It is a business model that is significantly different than your ordinary supermarket. While most stores earn their profit from goods sold, Costco gets their income from their membership fees.
The low prices come with some small inconveniences though. As mentioned earlier, fewer people, no plastic bags and the occasional bulk packages. These problems seem small compared to the hundreds of dollars you will be saving at Costco though.
They offer really great prices, and the company even drops products that are not in their best prices. They stopped offering Coca-Cola products in 2009 because they didn't offer the best price possible. Within the next month, Coke was back on the shelves at a new lower price.
Just remember two main rules when shopping at Costco:
Prepare a list. Always make a list before going to Costco. With all the tempting products awaiting you down every aisle at Costco, it is so hard to restrain yourself from spending extra. Stick to the list!
Take advantage of sales! Browse Costco mailers to see if any of your regular purchases will be discounted in the near future.
Costco has saved plenty of people money, if they use their memberships correctly. So, what do you think? Will Costco save you money?
Like Saving Advice? Subscribe!
Subscribe to get the latest Saving Advice content via email.