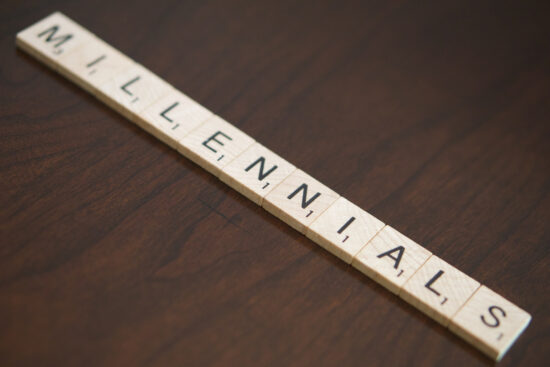 Millennials are facing some of the greatest challenges when it comes to personal finance and credit. The generation, although they are saving a great deal, they are not able to get their credit scores higher, nor are they able to really stabilize their finances.
Experian recently announced a survey of more than 1,000 millennials ages 19-34. They surveyed the group about a variety of personal finance topics. Questions ranged from information about their future views, to loan status, to credit knowledge, to use of technology.
How do millennials feel about finance?
Results from the survey showed that Millennials have conflicted feelings about their personal finances. Many of the people surveyed said that they are uncertain about the future of their finances but they lean toward optimism.
Another surprising number from the survey showed a general lack of knowledge about credit amongst millennials or feelings of apathy toward it. A vast majority of the generation have had their credit impacted in some way (positively or negatively) by credit scores, meaning the millennials are being turned down for leases and loans because their scores are so low.
The survey also showed that millennials are quick to try new technology, but they are quick to try new things instead of staying loyal to one company or product.
"Millennials are coming of financial age at a very unique time," said Guy Abramo, President, Experian Consumer Services. "They've experienced a recession and the explosive advancement of personal technology. As a result, they've developed different views toward managing money, using credit and how they expect financial services to be delivered. The survey also showed that millennials will abandon loyalty for better products and services, which is something the entire financial services sector should consider; the pressure is on to keep innovating."
However, the push to continue innovating may be having an impact on the generation's reality. The generation is rather bad at realizing what their actual financial stance is. The estimate their credit score almost 30 points higher than it is in reality (654 [est.], 623 [actual]). Millennials also estimate there debt to be just higher than $26,000 when in actuality many of them are $52,000 in debt.
The innovative generation
The majority of millennials are using financial mobile apps to manage finances. Many of them have at least three apps on their phones to manage their finances.
Thirty-nine percent of millennials are familiar with non-bank lenders and 13 percent have already used that kind of service. Almost half of millennials surveyed said they would likely use one of those lenders in the future.
Being so innovative and willing to try new things prevents the generation from using traditional services to meet their needs. Loyalty to a specific brand is tough to sell to millennials. About 46 percent of them look for new companies to better suit their needs and 75 percent of the generation said they would switch accounts if it better suited them.
The verdict
After Experian conducted the survey, there are some clear facts surrounding the millennial generation. Many of them have a deficit of knowledge about credit. Many of them do not know their credit score and may even feel apathetic about the score.
The generation seems to have a bit of youthful angst when it comes to settling down with one company, especially if the company isn't extremely innovative. It seems millennials will be facing the problems that come with new technology and ideas, but they will be facing many of the same old challenges other generations faced.