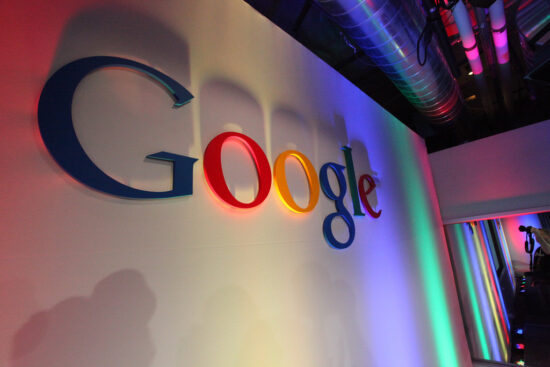 Google.org, the technology giant's philanthropy program, just announced that it will be giving $2.35 million to organizations that are fighting racial injustice.
Fighting injustice in their backyard
Google will be making the large donation to three organizations in the San Francisco Bay area. The organizations include: the Ella Baker Center for Human Rights, the Silicon Valley De-Bug and the Oakland Unified School District's African American Male Achievement Program.
"We hope to build on this work and contribute to this movement for racial justice," said Justin Steele, the regional head of giving at Google.org.
One grant will go to a program called "Restore Oakland." The program houses worker trainer classes, programs that help racial injustice, healthcare and childcare in Oakland.
Part of the grant money will also help fund a rapid-response network that is led by Black Lives Matter, a national motion aimed at identifying and reacting to police brutality against people of color throughout the United States.
Google is proud to donate
"Google is proud to support social innovators who are striving to make the Bay Area even better for everyone," Steele said. "We want to give local nonprofits the resources and support needed to be bold and innovative in their approach to our region's toughest social challenges, including those associated with racial injustice."
The company hopes its donations will help narrow the income gap in the Bay Area. San Fran, where Google operates private buses for its employees, is the company's area of focus. The median rent in San Francisco hit $4,225 this summer. Those prices, accompanied with the area's rising homeless population is an area of concern for Google.org. They hope their efforts kickstart some change in the area.
Not the only company to do this
Google is not the first, nor probably the last, big company to invest in the racial injustice movement throughout the U.S. In October, Square said its CEO Jack Dorsey plans to donate 20 percent of his shares to the Start Small Foundation. Start Small is a nonprofit Dorsey set up to help struggling communities. The donation from Dorsey will likely be focused will be Ferguson. The town has become a place for concentrated tensions surrounding racial injustice.
Dorsey's move, however, has been receiving quite a bit of backlash. This is because he created his own nonprofit to donate to. This makes it difficult for charities and nonprofits who are aimed at the same thing to raise any money. Making a separate nonprofit and donating money to it shrinks the resources for the already 1.5 million existing nonprofits in the U.S. Because of this, Google's donation is getting a lot more publicity and is being praised much more.
Official announcement
Google.org expects to make an official announcement about the donation during a screening of "3 1/2 Minutes, Ten Bullets." The film is a documentary about the shooting of Jordan Davis, a 17-year-old unarmed black teenager who was gunned down in 2012 by police. The announcement setting is fitting as these are the types of injustices that Google.org is trying to fight.