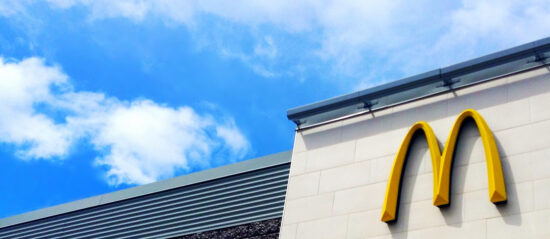 Last Thursday, McDonald's third-quarter earnings results topped the analysts' forecasts. The long-awaited McDonald's turnaround might finally be here. The troubled fast food giant announced that their global same-store sales grew by 4 percent in the third quarter of 2015, with the increase driven by growth in several international markets.
Same-store sales at locations that have been open for at least a year rose 0.9 percent in the United States while analysts expected a decline. Overall, McDonald's profit grew to $1.3 billion for the quarter, from $1.07 billion for the same quarter a year earlier.
McDonald's ended seven straight quarters of same-store-sales declines in the U.S. McDonald's ended the losing streak by implementing a turnaround strategy that included customizable burgers and all-day breakfast. The company claims that the new crispy buttermilk chicken sandwich and breakfast increased their sales in the America.
The move appears to have boosted traffic, however, domestic franchisees are complaining that all-day breakfast and customizing sandwiches is making operations difficult and slowing service. McDonald's Chief Executive Steve Easterbrook said restaurant operators have embraced all-day breakfast, and that an early read suggests it is "an incremental profitable business," wooing new and existing customers.
McDonald's said that its decision to raise wages and improve benefits for 90,000 workers in U.S. company-operated restaurants took a chunk out of operating income. Chief Financial Officer Kevin Ozan said the strong U.S. dollar would increase fourth-quarter earnings per share by 8 to 10 cents. McDonald's gets about one-third of revenue and more than half of its operating income from outside the United States.
The third quarter earnings of the company joined an international increase in world shares worldwide. The world economy as well as private shares are seeing increases for the first time in years and McDonald's, it appears, is no different.