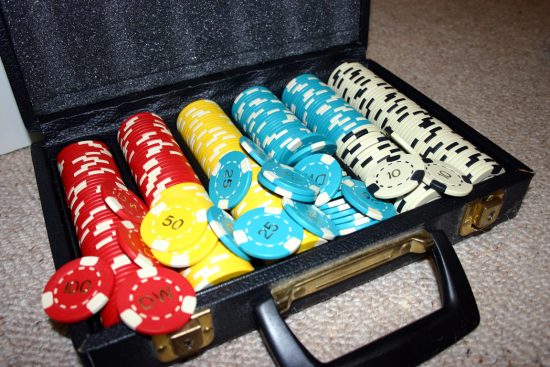 Ah, Vegas! For many people, few other destinations offer so many opportunities for some good, old-fashioned adult fun. First-class accommodations, five-star restaurants, some of the world's finest entertainment and the possibility of striking it rich… what more could you want?
Well, you and tens of millions of other adults, that is, and therein lies the problem. Las Vegas visits aren't as inexpensive as they used to be. High prices keep many people from coming.
Perhaps the reality is that the days of the cheap Vegas vacation are gone. That doesn't mean there aren't ways to make it more affordable. Whether you're going for a show, gambling, or to have Elvis perform your wedding ceremony, there are ways to save. Let me get my disclaimer in right now; if you're in it for the red carpet treatment, a lot of these tips may not be for you. If you're interested in having a great time without blowing your life savings, try some of the ideas below.
Plan, Book, and Buy Early
Planning ahead is the best way to find savings on any kind of getaway. If you're a penny pincher like me, it should be your first strategy. This gives you the opportunity to find the best transportation fares and lodging rates, as well as getting cheaper tickets for shows.
Timing Matters
For all its glamour, good, old Sin City is a Mojave Desert community. Many Vegas "regulars" avoid visiting in the summer months. The difference isn't enough to impact prices in town, but it does make a difference in air fares and travel packages. There are air conditioners and plenty of pools, so if you can take the heat, check out summertime prices.
Avoid Going on Weekends and holidays
Weekends and holidays are the busiest times for the Vegas shows, casinos and hotels. This means that rates may be higher. If you can plan your time there during the week, you're likely to same some money on your hotel room and show tickets, at least. You may also enjoy less crowded casinos, stores and clubs.
Budget
Yes, I said that word again. If there's anything fun that deserves a budget, it's a trip to Las Vegas, particularly if you plan to gamble. (Arguably, if you don't plan to gamble, you're missing a big part of the experience.) As part of the planning stage, you need to work out exactly how much you have and where it's going to go. Work out your travel, lodging and food expenses along with the cost of shows you plan to attend, etc. and see how much is left for gaming. Don't forget to set back some funds for emergencies.
Sleep Cheap
As I mentioned above, Las Vegas has plenty of 5-star hotels. It also has several Motel 6 locations, a Super 8 Motel, EconoLodge and a host of other cheaper accommodations. In the long run, how much quality time do you plan to spend in your own hotel room? Trust me, at $20 to $60 per night, you'll save a lot more than the $100 in casino chips the high-end hotels will give you while charging you hundreds per night plus gratuities. Read this article to find out how to get the best hotel rates possible.
Eat Cheap
If you don't need all of your meals prepared by a Cordon Bleu chef, you don't have to spend a lot to eat in Vegas, either. Ever hear of Denny's? There are 18 locations in Vegas, 4 of which are on Las Vegas Boulevard. IHOP? It's right on the south strip. All of your favorite fast food restaurants are there, too, as well as many well-known all-you-can-eat buffets. There are some unique dining experiences to be had, but if your wallet is lean, you can definitely cut some costs in the eating department.
Get Cheap – or Free – Transportation
When it comes to getting around the city Las Vegas has several reasonable options available. There are free buses that run between many of the popular casinos. Many of the hotels have shuttle service. Other buses run between properties for around $2.50 – $5.00. There's also a massive public transit system called CAT.
See Some of the Local Attractions
There's more to Vegas than gambling and expensive entertainment. It's well worth checking out some of the other attractions, especially if you're with your family. There are museums, fine art galleries and dozens of other highlights that may cost much less than a few hours at a casino. In fact, there's a whole world of free things to see and do. Here's a handy list of free things to do in Vegas.
Check On Discount Coupons
Almost all hotels in Las Vegas will have coupons available for transportation, drinking and dining, gambling, and the local attractions. They won't always be on display, so don't be shy about asking.
Remember the Cardinal Rule
There's a reason that Las Vegas hotels and casinos can afford the ornate architecture, wondrously outlandish furnishing, incredible lighting and all the accouterments that set them apart from the rest. It's simple; the odds are always in the house's favor. For every big winner in Sin City, there are thousands of big losers. The rule that all serious gamblers live by is, in simple terms, "Stop playing when you lose your limit." That limit is the amount of money you've allowed yourself in the budget. Don't be a big loser.