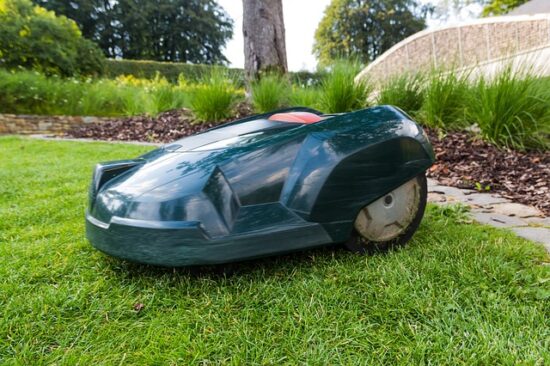 Many of us want to save as much money as we can in every area of our lives. With that in mind, it shouldn't come as a surprise to learn that there are plenty of gadgets focused on saving people money in the outdoors. Whether it's for the backyard of your house or for your treks through the wilderness, you can find something that will suit your needs.
Do you have a hose you use to water your flowers or garden? Have you noticed how easy it is to just let the water flow? You obviously know that by doing this, you're wasting a lot of water. The Water Saver Usage Meter not only monitors how much water the hose is using, but it also allows you to monitor how much water certain areas of the garden or lawn are getting. Overwatering one area, but under watering another? Change that with this gadget and you'll give your plants an equal amount of water in addition to saving money on your water bill.
If you're one of those unfortunate people who loves plants and gardens, but keeps on accidentally killing your plants, the PlantSmart Digital Plant Care Sensor might be the perfect gadget for you. Instead of constantly buying new plants to replace the old ones, this gadget will help monitor your plants and let you know any crucial details. Worried that you didn't buy enough soil or nutrients? Nervous that you overwatered your plants? Push the PlantSmart Sensor into the soil for 24 hours and then plug it into your computer to download a wealth of information on the status of your garden. This will save both time and money.
While a solar powered lawn mower may seem like a pricey investment at first, think of all the money you'll be saving on gas. Lawn mowers can use a lot of gas and it becomes expensive to keep filling up the tank, especially if you have a large lawn. A solar powered lawn mower will charge during the daylight, providing you with enough energy to mow your lawn, meaning you're not only saving on gas, but preventing toxic fumes from entering the air.
The Lawn Bot isn't a solar powered lawn mower, but it's a robotic lawn mower that mows grass within a specified area. You have to set up stakes in the grass and the Bot will mow within those parameters. It will adjust the blade and energy use depending on the type and length of grass. Additionally, while it runs on batteries, after being in use for a certain amount of time, it will recharge itself. This is a great gadget that saves you time and money.
If you're out hiking or camping, a solar powered backpack is a great investment. While you're out in the sun, it will charge all your gadgets, saving you the money you would have spent on multiple batteries. Just image how expensive it would be to replace batteries for a month long excursion! A solar powered backpack does the job for you.
Solar powered gadgets are a great way to save money in general. If you have a campsite where you keep your tent up all day and night, a solar powered tent might be a great thing to buy. After absorbing the sunlight, it will help charge your necessary battery powered gadgets, such as flashlights or lamps to use during the night.
Have you ever gone camping and dished out a lot of money to bring along bottled water? After all, who knows what germs could be in the nearby water? You don't want to risk drinking contaminated water and becoming sick. The SteriPEN Traveler is a great little device that discovers germs and bacteria in water and then purifies it in a matter of minutes. This is a great way to save money on bottled water – which isn't that great anyway – and prevent yourself from consuming dirty water.
Rain barrels might seem like a quaint yard decoration, but they're actually a great way to conserve water and save some money. Most rain barrels now are designed to catch the water, but some have great filters inside that purify the rain and allow you to save it for later. Wouldn't you rather use saved rainwater to water your garden or wash the car instead of water from the hose? It'll save you a lot of money on the water bill!
A residential windmill might seem like a big investment, but if you own a home, it could save you thousands of dollars a year. If you have the funds, you should definitely think about buying one for your home or land. It's a great alternative energy means, one that will definitely save you money throughout the years.
Remember, sometimes you must spend some green to save some green.
Be sure to comment below if you know of any other sweet gadgets to save you money!
Like Saving Advice? Subscribe!
Subscribe to get the latest Saving Advice content via email.