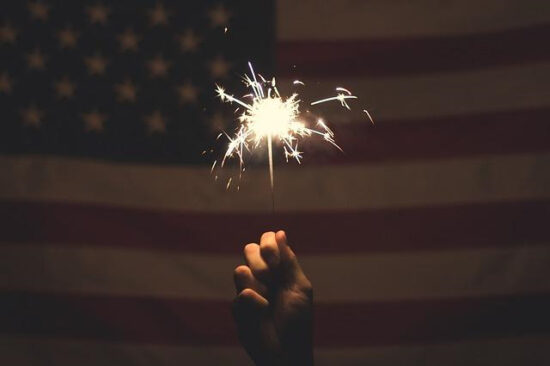 Who doesn't love free things? July 4th is full of many different free events so make sure to take full advantage of these.

Fireworks and parades are the most common free activities that go on around the nation for Independence Day. It may not seem like much, but I think it is a privilege to walk into your hometown or current residence, big or small and watch the light display without being charged.
America is a beautiful country and it's great that we all come together and celebrate its birthday each and every year.
Parades
National Independence Day Parade- Washington D.C. | July 4th
The annual march in the nation's capital will take place down Constitution Avenue and continue various Monuments in Washington D.C. The parade will feature the Davenport Central High marching band, who will be the first band from Iowa to ever take part in the spectacle.
Red, White & Boom Independence Day Parade in Columbus, Ohio at 6 PM July 4th
With 70 entries submitted this will be a rather big scene down the streets of Central Ohio's and is being called the portion of the state's largest Independence Day parade. The Columbia Gas' Children's Park will also be set up all day from noon-8 PM so before the parade begins, bring the kids on over to see the face painters, inflatables, balloon twisters, and carnival games!
Free Opening Night Festivals
34th Annual Boston Harborfest in Boston, Massachusetts on July 1st, from 12 PM to 1:30 PM at the Faneuil Hall Marketplace
The Navy Band Northeast will be the opening afternoon entertainment and there will also be a welcome greeting from Mayor Marty Walsh. The event will be concluded with the Mayor and a senior Navy official cutting the Official Boston Harborfest cake. So feel free to stick around for that.
The 33rd Annual 4th of July Great American Picnic & Fireworks in Norfolk, Virginia from July 4, 2015 from 5 PM – 10 PM at the Town Point Park
The free day will feature sampling of your favorite Virginia dishes and multiple musical guests to help make your 2015 Independence Day a special one.
Fireworks
Waveland, Mississippi | July 4th
For the first time since 2005 a city on the Gulf Coast will have a fireworks display. Waveland, Mississippi was one of only 2,600 nationwide entries to win free firework supplies. USA Today and the TV network Destination America were behind the contest. Waveland has not had a fireworks display since Hurricane Katrina rocked their little town of 7,000 people 10 years ago. Waveland and Oroville, California are the winners of the third annual Red White and YOU contest.
San Diego, Big Bay Boom on July 4th 9 PM
San Diego residents have the option to head down to the Port of San Diego were there will be free parking lots available to anyone who may need it. The shuttle services will then take you to a safe destination to watch the display over San Diego Bay.
You can watch the fireworks from:
Shelter Island
Sea Port Village
Harbor Island
North Embarcadero
South Embarcadero
Firework displays, parades and festivals make this popular holiday even more special plus most of the times they're free. Check with your local town for fun and free events like these in your area.
Like Saving Advice? Subscribe!
Subscribe to get the latest Saving Advice content via email.