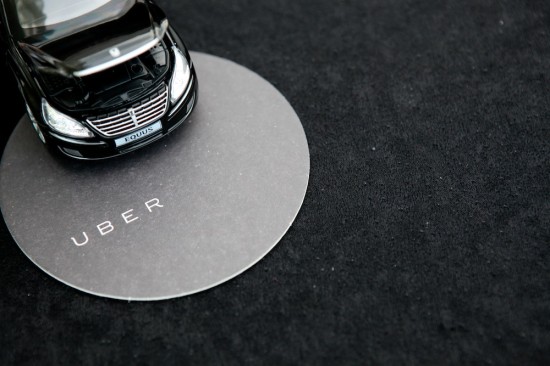 Last year, Target famously announced that hackers had breached the company's data security network and accessed the credit card information of approximately 70 million customers. Unfortunately, security breaches are becoming
more commonplace
and Uber has now joined the ranks of infiltrated companies when it
announced
that its database was breached by an "unauthorized third party last year."
The data breach occurred on May 13, 2014, as reported in Tech Crunch, revealed the names and license plate numbers of approximately 50,000 drivers across various states. Still, the company cautions that the number of affected drivers is only "a small percentage of current and former driver partners" and the company does not believe the data is being misused in any way.
Interestingly, Uber is only now notifying the affected drivers and in its blog post, the company did not explain why it has taken so long to notify drivers given that it had become aware of the breach in September 2014.
As of now, Uber recommends that impacted drivers "monitor their credit reports for fraudulent transactions or accounts." Though a stolen license number is less likely to lead to identity theft than one of the 3 main components of an individual's identity (social security number, date of birth, full name), it can be used to obtain further information. An individual's driver's license can lead a criminal to important information such as an individual's full name, date of birth, address and other information about a person's appearance. As Eva Velasquz, CEO of the Identity Theft Resource Center told Consumer Reports, information on a driver's license "provides a good start" for a person interested in stealing another individual's identity.
To protect the affected drivers, Uber is offering a free one-year membership for Experian's ProtectMyID Alert program. It's important to remember that this protection won't stop the identity theft from happening, but may help in restoring your identity if yours does get stolen.
The program offers various surveillance alert notifications for any activity "that could be identity thieves at work." This includes reviewing credit card statements each day and an internet scan option that "continually monitors a vast number of online sources where compromised credit and debit card numbers, Social Security numbers and other personal data is found." The company also monitors your address to determine if any authorized changes occur, which could be evidence of an identity thief at work. You should already be doing many of these things on your own.
This event and others like it emphasize the increasing importance of data security as companies learn and save more information about their consumers and workers than ever before.
(Photo courtesy of Uber)
Like Saving Advice? Subscribe!
Subscribe to get the latest Saving Advice content via email.