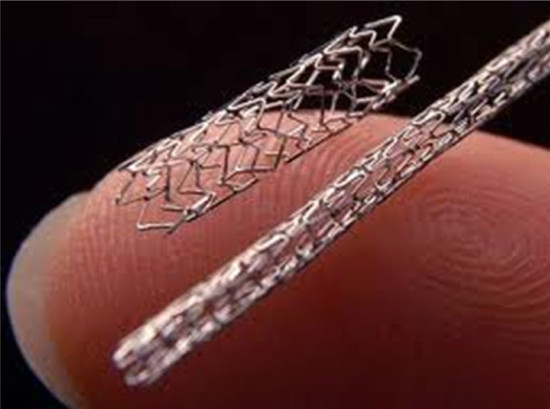 A new study shows that extended anti-clogging therapy for stent surgery patients is more effective than current shorter term treatments, but it comes at a cost. In a five-year study of nearly ten thousand patients who had stent surgery, researchers set up two groups – one with dual drug therapy for 30 months and one with aspirin and a placebo for 12 months after treatment. The results showed long-term dual drug treatment was more effective than a general aspirin regime.
Those on the dual drug treatment showed a two percent drop in the rate of heart attacks that may occur after getting stent surgery. The translation of those numbers is twenty less heart attacks for every thousand people treated. In addition, there was a one percent drop in blood clots formed in the stent, also known as stent thrombosis, than those only taking aspirin.
These results were better than researchers has anticipated, and they're bringing some hot points to the table at the American Heart Association.
The therapy used, dual anti-platelet therapy or DAPT for short, has been hotly debated by doctors and researchers. Some advocate for shorter periods of the therapy while others say that twelve months or less do the patient little justice. This debate links back to the level of dangerous or excessive bleeding when they take medicine like Plavix or its generic twin, clopidegrel or Effient, in conjunction with aspirin. The anti-platelet drugs reduce blood clotting, which can be life saving.
In the study, the rate of moderate to severe bleeding in patients rose 0.9 percent. This is seen as a minor side effect from researchers. However, that did not take into account that the death rate of the patients of extended treatment was actually higher than the "just aspirin" group. They believe that this off-set is due to unbalanced ratios of pre-existing cancers in the two groups.
There is also the other side effect that the number of heart attacks increased once patients of the dual drug therapy were taken off this therapy. This leads to the idea that after these surgeries, there may be a need for life-long therapy. This would add significant costs to treating stent patients, but it could be beneficial to the life expectancy of them after surgery. Many believe the good effects outweigh the bad effects, but it remains to be seen if the threat of a large increase in cost due to life-long treatment will deter changes to the treatment after stent surgery.
Like Saving Advice? Subscribe!
Subscribe to get the latest Saving Advice content via email.