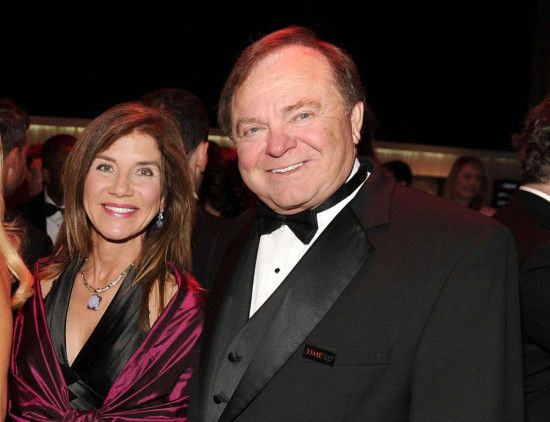 It's not often you can say that after a nearly $1 billion divorce settlement, the monetary outcome could have been worse. For oil tycoon and Chief Executive Officer of Continental Resources Harold Hamm, that's actually true for his situation. Court filings made on Monday show in a ruling that covers 80 pages by an Oklahoma judge, that Hamm has been ordered to pay his ex-wife nearly $1 billion ($995.5 million) as part of their divorce settlement. The couple wed in 1988 and there was
no prenuptial agreement
signed before the wedding.
The $1 billion settlement makes it one of the biggest divorce settlements ever. Although it's difficult to know the exact settlement amounts in many divorces since most aren't public record, this one definitely ranks in the top ten of all time. Wikipedia currently has it ranked as the #4 largest divorce settlement ever behind the divorce of Dmitry Rybolovlev and Elena Rybolovleva ($4.5 billion), the divorce between Alec Wildenstein and Jocelyn Wildenstein ($2.5 billion) and the divorce between Bernie Ecclestone and Slavica Ecclestone ($1-$1.2 billion).
While the $1 billion sounds like an awful lot of money, it could have been a lot worse. Sue Ann Hamm was asking for $7 to $8 billion with an equal division of assets from the estate. If this amount had been granted, it would have been by far the biggest divorce settlement in history. The Hamm's estate is estimated to be worth at least $17 billion. While $1 billion settlement will make her one of the 100 richest women in the US according to Forbes' list of wealthiest women, it's far less than she was originally asking, and there's no requirement for Harold Hamm to sell any of his Continental Resources stock holdings. The stock holdings are where most of the estate's wealth is located. Harold Hamm currently owns 68% of the company's stock shares.
This may not be the end of the divorce proceedings. The judge's ruling can be appealed and Sue Ann Hamm hasn't yet ruled that out. Her legal team says it's currently looking at all the options she has and it'll make a decision of how to proceed once those options have thoroughly been discussed.
While the divorce settlement is nothing to sneeze at, far more damaging to Harold Hamm's wealth has been the falling price of oil. Falling oil prices have hurt Continental's stock price to the tune of several billion dollars. At the beginning of the divorce proceedings, the couples 68% was worth more than $18 billion, but it's currently only worth approximately $13.9 billion at today's prices.
Like Saving Advice? Subscribe!
Subscribe to get the latest Saving Advice content via email.