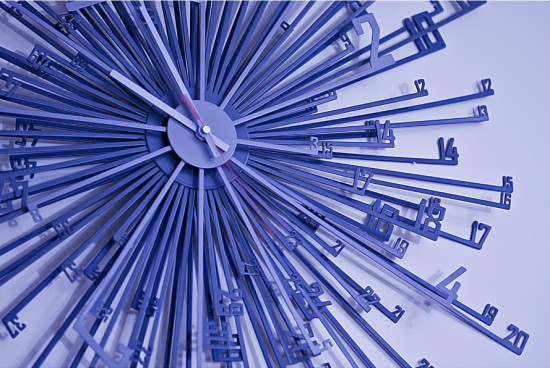 November 2 is the big clock-changing day for much of the United States. The clock will "fall back" an hour, allowing us to have an extra hour of daylight. This means that the clock will change from reading 2:00 am to 1:00 am, also giving us an extra hour of sleep on Sunday. It's also a
great time to do other things
around the house.
Though most states participate in the Daylight Saving program, Arizona does not, with the exception of the Navajo Indian Reservation, which crosses the borders of four states. This exemption results in Arizona being in the same time zone as Denver in Fall and Winter and then Los Angeles through Spring and Summer. Other states and territories that do not participate in the Daylight Saving program include Hawaii, Guam, American Samoa, Puerto Rico, the Virgin Islands and the Northern Marianas Islands.
Research shows that the program, which is not mandated by the federal government, doesn't really save energy, which was the reason why it was originally started. In fact, simply sticking with one time year round could have a major savings effect. A US Department of Energy report to Congress in October 2008 concluded that the four week extension of daylight time had resulted in a daily savings 0.5 percent of the nation's electricity, which could provide power to approximately 100,000 household for an entire year.
Some states are already considering making such a move, with Utah said to be considering such legislation, though nothing has been drafted at this time.
Many in the tourism industry nationwide oppose doing away with Daylight Saving due to benefiting from the extra daylight. Convenience stores that sell fuel also see a financial benefit, because when there is more daylight people spend more time in their car to go out shopping, sightseeing and doing other activities outside of their home. Although farmers can benefit from the extra hour of daylight, the animals don't know the difference that displays on a clock.
One more reason to stick with one time is workplace safety. The American Psychological Association study reported an increase in workplace injuries along with a decrease in employee sleep. Additionally, lost work days went up dramatically, due to workplace injuries.
Regardless of how you feel about Daylight Saving, if you live in a participating state, you have until March 8, 2015, to get used to the new schedule. Then you get to "spring forward" into the new one. Unless, of course, your state decides to opt out. Then like those people in Arizona and Hawaii, you can enjoy the same schedule year round.
(Photo courtesy of Stuart Richards)