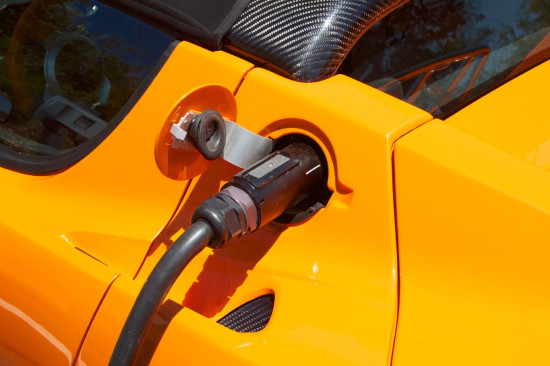 The ongoing battle over the direct-to-consumer selling of automaker Tesla continues. Tesla, in a bid for public support, has asked consumers for help in prompting Michigan Gov. Snyder to veto the bill.
The idea behind the HB 5606 was to offer franchised dealers, along with consumers, another layer of protection to stop automakers from setting ever increasing prices. The Michigan House passed the bill last September. There was nothing anti-Tesla in this initial bill. But in the Senate, language regarding the legality of dealerships owned by manufacturers was crossed out. The phrases were revised in the bill so that "manufacturer's new motor vehicle dealers," which was in the original House version, was replaced with "franchised dealers."
The problem with the change is that Tesla sells directly to the public, not through franchised dealerships. This small change created a situation where Tesla wouldn't be allowed to sell its vehicles unless it had franchised dealerships, essentially preventing it from selling under its current sales model. On October 2, the Michigan Senate unanimously passed the amended bill. On the same day, the bill was sent to the House, where against one dissenting vote, it was passed.
James Chen, regulatory chief for the electric car maker, told The Wall Street Journal last week that Tesla was going to contest the legislation. Chen said he had already been in talks with several officials in Lansing.
Tesla put out the following statement, "By striking a single, but critical, word from the law governing franchise relations in Michigan, the dealers seek to force Tesla, a company that has never had a franchise dealership, into a body of law solely intended to govern the relationship between a manufacturer and its associated dealers. In so doing, they create an effective prohibition against Tesla opening a store in Michigan."
This type of legislation has been an ongoing battle for Tesla. In Massachusetts, Minnesota, as well as New York, laws banning the sales model of Tesla were removed. The legalization of the carmaker's company-owned stores was a huge part of the incentives package lawmakers made in order to try to convince Tesla to build its battery "Gigafactory" in their states which ultimately went to Nevada.
They haven't, however, been successful everywhere in being allowed to sell their cars the way they would like. If the Michigan bill is signed — Gov. Snyder has until October 21 to decide — Michigan will join the ranks of states like Arizona, Texas, and Virginia who won't allow Tesla to sell its cars. At present, all three states have a ban against direct selling models.
Republican Rep. Tom McMillin, the only dissenting vote against the bill, stood behind Tesla's direct-to-consumer selling efforts and said, "If a company wants to try something different, we shouldn't be standing in their way as the government and prohibiting it. We should let the free market decide."
Tesla contends that these laws are being supported by franchise dealers in the states who don't want direct competition from a manufacturer selling directly to the consumer. They fear that if Tesla can do it, then other manufacturers could as well and cut out their profitable position as franchised dealerships. This has created a situation where Tesla must fight for its right to sell cars directly to the public state by state.
(Photo courtesy of Windell Oskay)
Like Saving Advice? Subscribe!
Subscribe to get the latest Saving Advice content via email.